IT'S MARATHON TIME IN LAUGHLIN!

The Laughlin/Bullhead Half Marathon & 5K-Half Marathon featuring two courses is set for Saturday, Dec. 5. Other events will include: Carbo Loading Dinner on Friday at Pints at the Colorado Belle; a postrace celebration river cruise aboard the tour boat, Celebration; and a Race Expo on Friday at the Edgewater.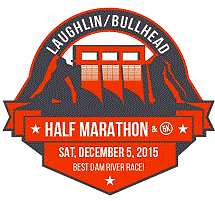 The Half Marathon will be on a course that goes from Casino Drive into Arizona and back starting and ending in front of the Laughlin Outlet Center. Runners will head north on Casino Drive and wind their way onto Laughlin Highways 163 and turn west. Between the starting line and mile 2.6, runners cover a mild 352' ascent. The remainder of the course has rolling hills with the final 4.3 miles nearly flat or downhill. To enter the half marathon you must be able to finish the course in three hours and 30 minutes. Entry fee is $105.
The 5K course is a loop run from Casino Drive to Greenway Trails system and back to start. Entry fee is $55.
BIG & RICH VISIT EDGEWATER
Big & Rich comprised of Big Kenny and NBC's The Celebrity Apprentice winner John Rich will appear at The E Center with special guest Cowboy Troy on Saturday, Dec. 5 at 8 p.m. Tickets range from $39.99 to $99.99.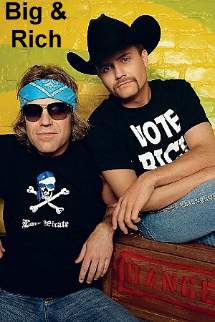 Big & Rich are the multi-platinum hit duo with multiple Grammy, ACM, CMA and CMT Music Award nominations. They were nominated as the 2014 ACM Vocal Duo of the Year. "Look At You" the first single from their newly released studio album "Gravity" broke the Top 10 on the country chart in November and the twosome was recently nominated for the 2015 CMT Music Awards Duo Video of the Year. Their current single "Run Away With You" is now hitting radio airwaves. Meanwhile, "Comin' to Your City" is nearing a decade as the theme song for ESPN's College GameDay show.
RIVERSIDE HOSTS 'THE NUTCRACKER BALLET'
"The Nutcracker Ballet" will be performed by The Anaheim Ballet at the Riverside in Don's Celebrity Theatre at 7 p.m. Dec. 3-6 with additional 3 p.m. shows on Saturday and Sunday. Tickets are $30 and $12 for ages 12 and under.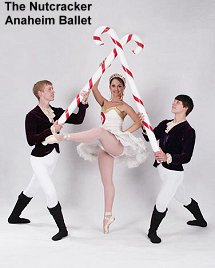 The holiday season comes to life in the Anaheim Ballet's production of the classic heartwarming tale of Clara and her Nutcracker doll that changes her woeful winter into a feast in Candyland. Audiences will experience battling toy soldiers and menacing mice, athletic Russian dancers, prancing Bon Bons and Tchaikovsky's "Waltz of the Flowers." It's a tradition not to be missed.
DESERT RACES DRAW OFF-ROAD ENTHUSIASTS
McKenzie's Rage at the River - desert races of SNORE (Southern Nevada Off Road Enthusiasts) will invade the Laughlin area the weekend of Dec. 11-13.
At Laughlin's Rage at the River, the two-day race format is broken up into heat races divided by vehicle class. Race format is side-by-side and starts every 30 seconds. The Laughlin race provides a crowd-pleasing spectacle with the 11.8 mile course offering a battle of high-speed terrain versus classic super challenging and deep ruts.
Time trials start at 9:30 a.m. on Friday. On Saturday and Sunday, races go from 6 a.m.-4:30 p.m.
SNORE formed in 1969 has grown to be a premier force in the southwest racing arena and the oldest sanctioned off-road racing organization in the world. From stock Volkswagen beetles to buggies, pickup trucks and even high-end unlimited vehicles worth hundreds of thousands of dollars, SNORE has a spot for anyone to race.
LEANN RIMES MAKES HOLIDAY TIME SPECIAL AT THE EDGEWATER
Grammy-Award winning vocalist LeAnn Rimes will provide an old-fashioned country Christmas show with special guest singer-songwriter Ellee Duke at the Edgewater's E Center on Saturday, Dec. 19 at 8 p.m. Tickets range from $39.99 to $89.99.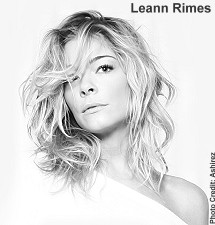 Last year, Rimes released "One Christmas - Chapter 1." This year, the 32-year-old country singer is following suit and released another holiday album with the same name as her 10-date tour "Today Is Christmas."
COUNTRY MUSIC STAR CLINT BLACK VISITS THE AVI
Country music star Clint Black will headline at the Avi Grand Ballroom on Saturday, Dec. 12 at 8 p.m. Tickets to see the songwriter, record producer, and multi-instrumentalist are $70-$75.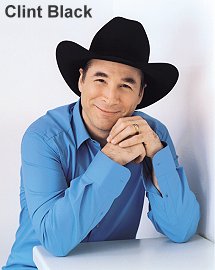 Back in 1989, Black's debut album "Killin' Time" produced four straight No. 1 singles on the US Billboard Hot Country Singles & Tracks charts. He has had more than 30 singles on the US Billboard country charts, 22 of which reached No. 1, and he consistently charted hit songs into the 2000s. In 2003, Black founded his own record label, Equity Music Group.
THE VOGUES BRING HARMONY TO THE RIVERSIDE
The Vogues will bring their original blend of vocal harmony to the Riverside Resort in Don's Celebrity Theatre Dec. 19-23 with shows at 7 p.m. Tickets are $30.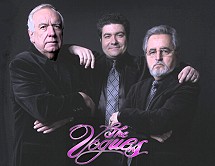 The Vogues have made an indelible mark in the world of popular music. They were inducted into the Vocal Group Hall of Fame in 2001 and remain one of the top vocal groups on the oldies scene today. Even though their first hit "You're the One" was released more than 40 years ago, The Vogues continue to attract sellout audiences because of their stylish delivery, choice of material, and poised performance.
HEAR BLUES MUSIC ON THURSDAY NIGHTS AT THE AVI
On Thursday nights, the Avi continues with Blues at the River at 7 p.m. (Nevada time) in the Arrowweed Lounge. Upcoming acts include: Bex Marshall Dec. 3; Pat Travers Dec. 10; and Shana Morrison Dec. 17.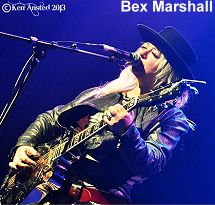 UK British Blues Award winner Bex Marshall's unique style of guitar playing is a combined technique of slide, blues rock, ragtime and roots pickin'. Marshall has a powerful voice and her writing pushes the boundaries of blues. She won second place in the UK's Blues Awards 2013 for Best British Blues Vocalist.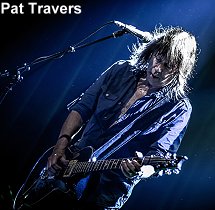 The Pat Travers Band was introduced in early 1979 and they subsequently recorded the slick guitar-rock album "Live! Go for What You Know" that was a huge success on both sides of the pond. The album, much like the Canadian musician Travers, remains an influence for a whole generation of guitar slingers. The band includes Travers, guitarist Pat Thrall, drummer Tommy Aldridge, and bass player Peter "Mars" Cowling.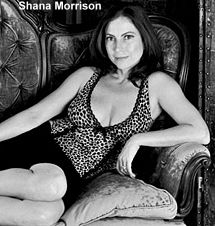 Shana Morrison has a musical style that has been called pop with a side of blues and a side of rock; however, she has also been known to include other ingredients, like country, R&B, and jazz. Morrison's material seems to be ever-changing and hard to pin down categorically. What does remain the same is Morrison's unique and wide-ranging voice.
TOP OF NEXT COLUMN
THE EDGEWATER IS HOME TO WEEKLY VISITING COMEDIANS
Every Friday through Sunday, comedians are paired for "Comedy on the Edge" and co-headline at the Edgewater's Inferno Showroom. Shows at 7 p.m. are $10 and veterans get a $2 discount on Sunday.
Future comedians scheduled include: Grant Lyon and Roberto Robledo Nov 27-29; David Nickerson and Scott Shaffer Dec 4-6; Nick Gaza and Lou Magelowitz Dec 11-13; Al Lubel and Keith Lyle Dec 18-20; and Bobby Tessell and Tim Bateman Dec 25-27.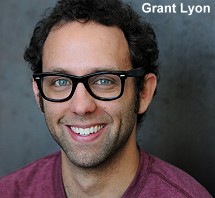 Grant Lyon will appear with Robert Robledo Nov. 27-29. Lyon is a10-year comedy veteran. His material, which he describes as "sophisticated immaturity," covers a lot of personal experience and social commentary about the state of our society. Lyon started his career in the San Francisco where the "San Francisco Weekly" paper described him as "a hilariously sharp observer, not one of those tired white-guy bellyachers." Lyon has performed with Robin Williams, Dana Carvey, Kevin Nealon and Judd Apatow and this September for U.S. troops in South Korea and Japan.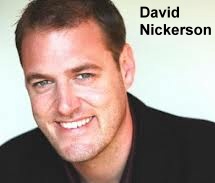 Dec. 4-6, David Nickerson is paired with Scott Shaffer. Nickerson is a 13-year veteran of stand-up comedy who has completed four tours overseas entertaining U.S. troops. His material stems from the harsh truths of modern dating to mocking the society's beliefs that lead to delusion. Nickerson explains his attitude by telling the story of his childhood when his parents raised a child too smart for his own good.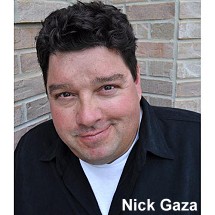 Joining Nick Gaza on stage Dec. 11-13 will be Lou Magelowitz. Gaza's stand-up comedy career spans more than 29 years. His comedy is a mixture of true stories and things we can only hope aren't true. Every show is different because of Gaza's strong improvisation background. He manages to make fun of everyone and everything. Beware…no one is safe and nothing escapes the crosshairs of his comedy skills. Gaza has worked from places like Las Vegas Strip and all around the world to entertaining our troops in the deserts of Afghanistan. He has appeared on many TV shows such as "Drew Carey," "Malcolm in the Middle," "Dharma and Greg," "The Pretender," "Profiler," etc.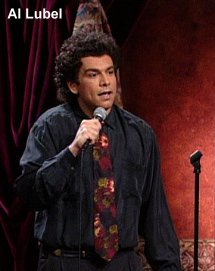 Al Lubel and Keith Lyle are booked Dec. 18-20. Lawyer by day and comedian by night, Lubel found himself getting the right reaction at the wrong place. Circumstances prompted him to switch to standup comedy and he won the $100,000 Comedy Grand Prize on "Star Search." Lubel has been performing comedy now for more than 30 years in major comedy clubs, has opened for Jerry Seinfeld and performed on the same show as Dave Chapelle, Robin Williams and Louie CK. Lubel has performed at Army, Navy and Air Force bases in the United States as well as in Honduras and Puerto Rico. His material is about family and himself.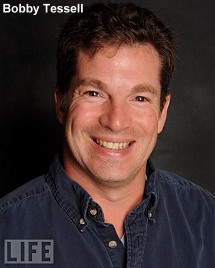 The duo headliners Dec. 25-27 will be Bobby Tessell and Tim Bateman. Tessell has performed for more than 25 years and with such comic luminaries as Ellen DeGeneres, Jake Johansen and Drew Carey. That's pretty impressive for the man who earned a Bachelor of Science degree in Physical Education at the Arizona State University. Tessell is one of a few comedians to perform on both "The Late Show with David Letterman" and "The Tonight Show with Jay Leno." Tessel can rattle off joke after joke moving from subject to subject.
AQUARIUS HOSTS 6TH ANNUAL CHRISTMAS GALA
Voices of the River 6th Annual Christmas Gala will be held at the Aquarius on Friday, Dec. 11 at 6 p.m. The show "A Fractured Christmas Carol" is a musical tale of Ebenezer Scrooge and how he lost his humbug. Cost is $15 at the door with net proceeds benefitting Mohave Community College Foundation/Bullhead Chapter.
QUICK NEWS ITEMS
The hit interactive stage show "The Price Is Right Live™" will be giving eligible audience members a chance to win cash and prizes at the Edgewater in The E Center Friday through Sunday, Nov. 27-29 at 8 p.m. plus 5 p.m. on Saturday. The show features games like "Plinko," "Cliffhangers" and "The Big Wheel." Tickets range from $25 to $75.
Mel Tillis will headline at the Riverside over the New Year's Eve holiday. He's scheduled Dec. 29-Jan. 3. His show on New Year's Eve is at 9 p.m. and costs $35.
This New Year's holiday shows at the Edgewater's E Center running Dec. 30-Jan.1, 2016, will be "Under the Streetlamp" featuring Doo Wop, Motown and classic rock by the new vocal group with two PBS top specials. With a rapport of a modern day Rat Pack, the quartet comprised of recent leading cast members of the Tony Award-winning musical "Jersey Boys" know how to deliver tight harmonies and slick dance moves. Tickets range from $35 to $85.
"Rockapella," mash-ups and classic rock done a capella, will fill Harrah's Fiesta Showroom with music Dec. 26-30 at 8 p.m. Tickets are $27 and $37.
The Avi and the Fort Mojave Indian Tribe on Monday, Dec. 22 will have tribal leaders and the Avi executive team personally visiting more than 10 local food banks and organizations to distribute over 3,000 turkeys. This is the largest turkey donation in the tri-state area by a single organization in recent history.
The Aquarius' "Feed a Family" program, an ace | PLAY™ member points contribution program that helps local families during the holidays, continues through Dec. 20. Card members can contribute points that will go directly to putting a holiday meal on the table of a local tri-state family in need. Last year the Aquarius was able to feed 960 families.
Tom & Sharon's Dance Party with dances from swing and country to ballroom and Latin will take place at the Riverside on Saturdays, Dec. 5 and 19 from 1:30-4 p.m. There is an admission fee. For details, call the Craddocks at 928-444-4067.
AQUARIUS EMPLOYEES PARTICIPATE IN ANNUAL FOOD DRIVE
For the past five years, Aquarius employees have collected and donated non-perishable food items to benefit local families and children struggling daily with hunger. More than 8,883 food items such as canned soup, boxed cereal and more weighing 5,140 pounds were collected by Aquarius team members as part of a worthy philanthropic tradition this year.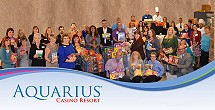 Using the drive as a friendly competition between company departments, the Aquarius' casino operations department took first place for the fifth year in a row collecting 3,758 items. Second place went to general and administrative with 2,743 items; food and beverage took third place with 972 items; fourth place was marketing with 863 items; and the hotel division collected 547 items putting them in fifth place.
LAUGHLIN RESORTS KEEP THE PARTY GOING
Laughlin is a 24-hour town and there's plenty of action with nightclubs and entertainment at the Edgewater, Aquarius, Golden Nugget and Tropicana.
The Edgewater Showroom/Inferno Nightclub has "Comedy On The Edge" Friday through Sunday at 7 p.m. and then from 10 p.m. to 4 a.m. on Friday and Saturday, the place starts rocking with DJs spinning dance beats. On Sunday nights from 10 p.m.-4 a.m. Latin music fills the room.
The Aquarius has the Splash Nightclub for sports on the big screen and dancing the night away.
At the Golden Nugget, the Gold Diggers Nightclub has the Sax Man Brown laying cool tunes on Thursday night from 5-9 p.m. and DJs spinning Top 40 dance music every Thursday starting at 9 p.m. and Friday and Saturday at 10 p.m.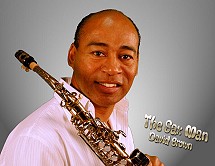 The Losers Lounge at the Riverside offers nightly Top 40-dance bands Tuesday-Saturday from 7 p.m.-5:45 a.m. with two bands and Sunday and Monday from 9 p.m. to 2:45 a.m. with one band. Specialty nights include Ladies Night on Wednesday and Can You Dance Contest on Friday with single dancing only.
The Caboose Lounge at the Tropicana presents free live entertainment with bands.
The Cove Bar and Lounge at the Aquarius is a nice drinking oasis Monday-
Thursday from 4-11 p.m. and Friday and Saturday from 9 a.m. to midnight.
The Loading Dock at the Colorado Belle is an indoor/outdoor lounge where you can relax along the Riverwalk. The resort's Pints Brewery & Sports Bar has 22 viewing screens to watch sports and enjoy handcrafted brews and meals.
The Dance Club at the Riverside has a variety of options including: a Sunday Tea Dance from 2-5 p.m.; free country line dance lesson every Tuesday and Thursday from 6-7:30 p.m.; karaoke from 8 p.m.-midnight Monday-Thursday; and DJs Friday-Sunday with Chris & Susie of Earthbound hosting.
CONTINUE ON TO...:

THIS WEEK'S >LAS VEGAS NEWS
LAST MONTH'S >LAUGHLIN NEWS
>VEGAS VIEW FULL ARCHIVES
Return to >"Heard Around Town"
Return to >Las Vegas Leisure Guide