'THE PRICE IS RIGHT LIVE' GAME SHOW IN LAUGHLIN!
"The Price Is Right Live™" is the hit interactive stage show that gives eligible individuals the opportunity to "Come On Down" to the stage at The E Center at the Edgewater for a chance to win cash and prizes. The show featuring games like "Plinko," "Cliffhangers," "The Big Wheel" will take place Friday-Sunday, Nov. 27-29 at 8 p.m. each night plus at 5 p.m. on Saturday. Tickets range from $25 to $75.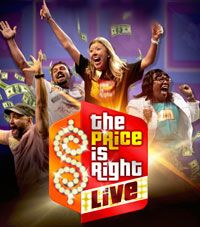 The show has been playing to audiences for nearly nine years and given away more than 10 million dollars in cash and prizes. Ticket purchase will not increase anyone's chances of being selected to play. To register for the chance to be a contestant, visit the registration area near the venue box office three hours prior to show time.
GERARDO ORTIZ VISITS LAUGHLIN EVENT CENTER
Grammy-nominated and multiple-award winning corrido music superstar Gerardo Ortiz will make his debut visit at the outdoor Laughlin Event Center on Oct. 31at 8 p.m.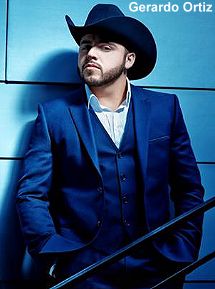 Ortiz delivers a blend of his romantic bandas and progressive corridos in his adrenaline-filled show. He released his sixth album last May "Hoy Más Fuerte" (Stronger Today) with 26 tracks.
THE SPINNERS VISIT THE E CENTER
The six-time Grammy-nominated Spinners will headline at The E Center at the Edgewater on Saturday, Nov. 21 at 8 p.m. Tickets range from $15 to $65.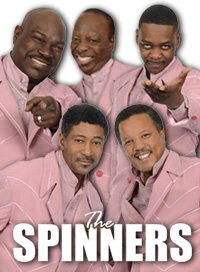 The Spinners have earned 12 gold records and are one of the few vocal groups with four lead singers. Currently original members Bobbie Smith, Henry Fambrough, and Pervis Jackson are joined onstage by lead singer Charlton Washington, high tenor Harold "Spike" Bonhart and a five-piece band. The group has performed for presidents, received a star on the Hollywood Walk of Fame, and appeared in numerous network and cable television specials paying tribute to the music of the 70s.
YARDBIRDS AND MANHATTANS APPEAR AT HARRAH'S
The Yardbirds, an English rock band formed in London in 1963, will headline the Fiesta Showroom at Harrah's Tuesday, Nov. 10 at 8 p.m. The band had famous guitarists like Eric Clapton, Jeff Beck, and Jimmy Page and a string of hits during the mid-1960s, including "For Your Love," "Over Under Sideways Down" and "Heart Full of Soul." Tickets are $30-$40.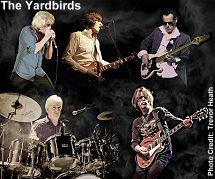 The Manhattans featuring Gerald Alston follow on Nov. 11, Veterans Day, with an 8 p.m. show. The quintet from New Jersey began making records in 1963 but didn't strike it big until the mid-1970s with a series of romantic ballads for Columbia Records. They had eight songs in the R&B Top 10 between 1973 and 1978, with the composition "Kiss And Say Good Bye" going to No. 1 on both the R&B and Pop Charts in 1976. "Shining Star" made it to No. 5 on the Pop Charts and stayed for 14 straight weeks.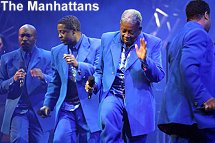 AQUARIUS WILL HOLD 4TH ANNUAL 'FEED A FAMILY' PROGRAM

For the fourth consecutive year, the Aquarius will promote its highly successful "Feed a Family" program, an ace | PLAY™ member points contribution program that helps local families during the holidays. From Nov. 1-Dec. 20, ace | PLAY card members can contribute points that will go directly to putting a Thanksgiving or Christmas meal on the table of a local tri-state family in need. Last year the Aquarius was able to feed 960 families.

For every 12,000 ace | PLAY points contributed, Aquarius will purchase a box of holiday food items large enough for a family of four, including a 12-pound turkey for Thanksgiving and an eight-pound ham for Christmas, plus potatoes, gravy, vegetables, rolls, cranberry sauce, stuffing, pie, and whipped cream, which will then be donated to local food banks and pantries, and distributed to local families. Contributions less than 12,000 points will be combined with other members' points. Guests and Aquarius team members can also donate cash to the program.

Arizona is one of the worst states for child hunger with one in four children; one in five adults; and one in seven seniors struggling with hunger every day. The latest U.S. Census Bureau American Community Survey showed that 27 percent of children under the age of 18 in Arizona lived in poverty in 2014.

Nevada also experiences food-insecurity in regards to children. In Clark County, more than 120,000 children are living in food-insecure households, one of the highest figures for all U.S. counties. The child food-insecurity rate in Nevada is 28.1 percent, almost the same amount as Arizona.

RIVERSIDE SHOWCASES VARIETY OF BIG NAME HEADLINERS

The Riverside Resort has lined up an impressive list of headliner for Don's Celebrity Theatre including in order Mark Chesnutt, The Lettermen, Darryl Worley, Doug Kershaw, and Terri Clark.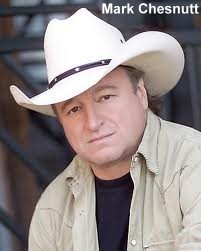 Mark Chesnutt will appear Oct. 29-31. Chesnutt started in honky-tonks in Beaumont, Texas, learning from his father Bob Chesnutt, who was a singer, record collector and classic country music fan. With the release of his first single "Too Cold at Home," Chesnutt established himself as one of country's most authentic and classic vocalists. Tickets are $25.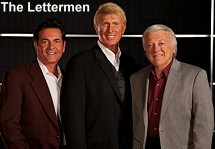 The Lettermen will take the stage Nov. 3-8 at 7 p.m. Through the 1960s and '70s, The Lettermen scored 20 chart-topping hits with songs like "Goin' Out of My Head," "Can't Take My Eyes Off of You," and "Hurt So Bad." Through more than 45 years performing, The Lettermen's music still has its classic sound. The trio amassed 18 Gold Albums worldwide. Tickets are $30.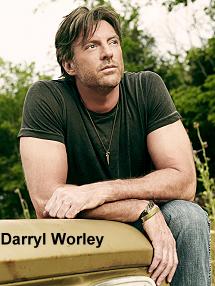 Darryl Worley will chime in Nov. 12-14. Worley has topped the charts with singles including "I Miss My Friend," "Awful, Beautiful Life" and "Have You Forgotten." Worley hit the Top Twenty with the first three singles from his major-label debut, "Hard Rain Don't Last." Along the way, he earned nominations for five major ACM and CMA awards, including "Song of the Year" and "Single of the Year." Worley has been a tireless performer for troops following a 2002 visit to Afghanistan, Kuwait and Uzbekistan that helped inspire "Have You Forgotten?" He has been back nine times since then. Tickets are $25.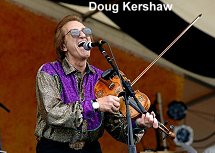 Doug Kershaw, affectionately known as the "Ragin' Cajun," will make a lively appearance Nov. 17-22. Kershaw performs an energetic mix of rock, blues, jazz, country and Cajun music. As a world-renowned fiddle player and talented singer/songwriter, Kershaw continues to expand his musical boundaries while remaining true to his Cajun roots. His signature hits include "Diggy Diggy Lo," "Hello Woman" and "Cajun Baby." Tickets are $25.
Terri Clark will grace the stage Nov. 27-29. Hailing from Canada, Clark got her start playing for tips at Tootsie's Orchid Lounge, a honky-tonk bar across the alley from Nashville's historic Ryman Auditorium. The eight-time CCMA Entertainer of the Year has also taken home the CCMA Female Vocalist of the Year award five times. She has made her mark on radio with more than 20 singles. Clark is a no-holds-barred live performer and one of few female country artists capable of throwing down some impressive guitar work. Tickets are $30.
AVI PROMOTES BLUES MUSIC NIGHTS EVERY THURSDAY
The Avi continues with Blues at the River at 8 p.m. in the Arrowweed Lounge on Thursday nights. Upcoming acts include: Lee Rocker Nov. 5; Kara Grainger Nov. 12; and Roy Rogers Nov. 19.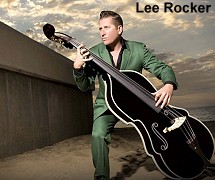 Lee Rocker made his mark singing and playing his giant upright bass in the Grammy-nominated music group The Stray Cats. The group sold nearly 10 million albums and garnered 23 gold and platinum certified records worldwide. They remain a radio staple.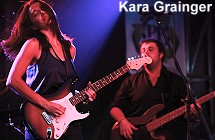 Kara Grainger's music career began in a suburban town of Sydney Australia and since then has taken her on an incredible global journey. She combines tasteful blues and slide guitar, soulful vocals and a heartfelt approach to songwriting.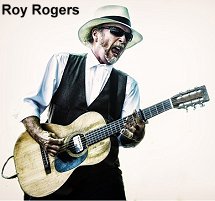 Roy Rogers from California and named after the King of the Cowboys began playing guitar at 12 years of age. At 13, he was performing in a rock 'n' roll band wearing gold lame jackets. He discovered the great blues players early on and thus began his love of the blues and slide guitar in particular.
TOP OF NEXT COLUMN
THE BELLAMY BROTHERS STOP AT THE AVI
The Bellamy Brothers, the American pop and country music duo consisting of brothers David Milton and Homer Howard from Darby, FL, will perform in the Avi Grand Ballroom on Saturday, Nov. 7 at 8 p.m. Tickets are $30-$35.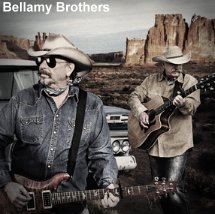 The duo had considerable musical success in the seventies and eighties, starting with the release of their first cross-over hit "Let Your Love Flow" in 1976, which became a No. 1 single on the Billboard Hot 100. The Bellamy Brothers found success in country music as well in the late 1970s with 20 #1 singles and more than 50 hits total on the country charts. To date, they have released over 50 albums.
COMEDIANS VISIT WEEKLY AT THE EDGEWATER
Headliners who make you laugh stop at the Edgewater's Inferno Showroom every Friday through Sunday. "Comedy on the Edge" features different comedians every weekend at 7 p.m. Shows are $10 and veterans on Sunday get a $2 discount.
Upcoming comedians include: Oct. 30-Nov. 1 Kenny Bob Davis and Tim Haldeman; Nov 6-8 Mark Poolos and John Russell; and Nov 13-15 Tim Homayoon and Cory Robinson.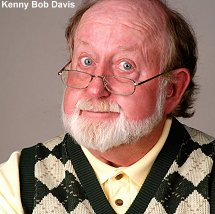 Kenny Bob Davis is teamed with Tim Haldeman Oct. 30-Nov. 1. For more than 25 years, Kenny Bob Davis has performed standup comedy with material centered around family jokes, cutting edge political commentary and observational comedy. In his act, he plays guitar and includes music. Davis has performed at improvs nationwide and for U.S. troops, and been featured on TV and in movies.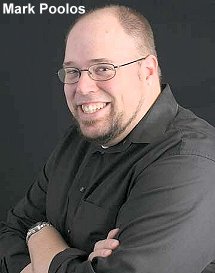 Mark Poolos and John Russell will co-headline Nov. 6-8. Poolos' comedy routine melds observational humor, one-liners, family jokes, and, at 6'7" 350 pounds, life as a jolly giant. He has been compared to Louie Anderson and Adam Sandler.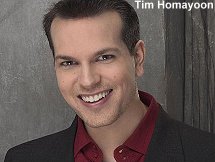 Tim Homayoon will appear with Cory Robinson Nov. 13-15. Homayoon's comedy material mixes wild characters, physical comedy, family, marriage, and dating advice plus clever original ideas. He has appeared on NBC, MTV, Comedy Central, and written for Saturday Night Live's "Weekend Update."
Paul Lyons will take center stage with Brett Hiker Nov. 20-22. Lyons, a 30-year veteran stand-up comic, actor, published writer and inspirational guru, has a high energy act with a positive attitude. He is inspirational, silly, thoughtful, and very funny. Lyons has performed with Ray Romano, Jerry Seinfeld, Chris Rock, Louis CK and Rodney Dangerfield. He has appeared in more than two dozen TV shows including "Everybody Loves Raymond" and had his essays appear regularly in "Playgirl," "TV Guide" and "Details" magazines.
EDGEWATER HOSTS GLOBAL FASHIONS SHOW
The Global Fashions International Gifts and Crafts Show will visit the Edgewater twice in November. The show features exotic gift items, hats, skirts, jewelry, belly dancing costumes, handbags, home décor and much more. It will be held in the Edgewater's TAOS Room Nov. 6-7 and The RIO Vista Room Nov. 26-27. Admission is free each time and hours are 10 a.m. to 9 p.m. on Friday and 10 .m. to 7 p.m. on Saturday.
COIN, CURRENCY, JEWELRY & STAMP EXPO VISITS EDGEWATER
The Laughlin Coin, Currency, Jewelry & Stamp Expos will be held in the Rio Vista Room at the Edgewater Nov. 13-15. Hours are Friday 11 a.m.-6 p.m., Saturday 10 a.m.-6 p.m., and Sunday 10 a.m.-5 p.m. Cost is $3 adults, $2 seniors, children under 14 free with admission good for "come and go" all three days. Door prizes will be called every hour.
Celebrating its 12th year, the Expo will feature dealers from across the United States exhibiting, buying, selling, offering expert advice and appraising collector and investment grade gold and silver coins, precious gem jewelry and stamps. There will also be a wide selection of coin and stamp supplies, memorabilia, postal history and assorted collectibles in all price categories.
The Expo will also include a Special Exhibit of Stamps, Coins and Memorabilia commemorating the 50th Anniversary of John F. Kennedy's death.
In addition, the Expo participates in the "Stamps For Soldiers" program, whereby used stamps are sent to VA hospitals and rehab centers across the country for manual rehabilitation and artistic expression by injured veterans.
LAUGHLIN ACTIVITIES ON THE HORIZON
The next outdoor event along the Riverwalk at the Colorado Belle will be the Dia de los Muertos Fiesta Oct. 30-Nov. 1. Visitors will celebrate the "Day of the Dead" all weekend long with free live entertainment by Castaño and the all-girl mariachi band Divinas. Food and beverages will be for sale.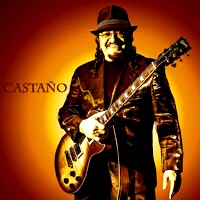 The Haunt & Glow Car Show will be held Oct. 30-Nov. 1at the Tropicana in the North Parking Lot. The annual car show's activities include a Show 'n' Shine, vendors, Halloween costume contest, car light show, and more. This event features all types of cars, trucks and motorcycles with free viewing will be noon-6 p.m. on Friday and 9 a.m.-7 p.m. on Saturday.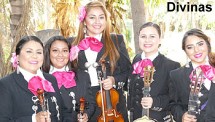 The "Lion Fludd-Magic Show" at the Aquarius Pavilion on Sunday, Nov. 1 at 4 p.m. will benefit the Colorado River Food Bank. Tickets are $10, call 702-298-9220.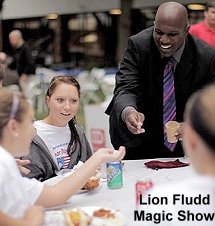 The Freedom Festival will be held along the Riverwalk at the Colorado Belle Nov. 6-8. There will be all-American food and beer for sale and free live entertainment on the Loading Dock Stage. Hours are 4-10 p.m. on Friday, 2-10 p.m. on Saturday, and noon- 7 p.m. on Sunday.
The Fast Past Car Show highlighting all makes and models of classic, hot rod, custom and specialty cars will be held in the Front Parking Lot at the Golden Nugget Nov. 5-8. Events will include Show 'n' Shine, ladies poker walk, slot and blackjack tournaments for participants, and free classic car viewing from 8 a.m.-5 p.m. on Friday and Saturday.
The Silver Rider Wine Tasting Charity Silent Auction fundraiser to benefit Meals-On-Wheels, Senior Programs and Chemo/Dialysis Transportation will be held at the Tropicana Pavilion with cash drawings on Saturday, Nov. 14 from 1-4 p.m. Tickets are $20 advance tickets; $24 at the door; call 702-298-4435 for information.
The UFOs, Technology & Consciousness: Our Place in the Universe three-day symposium with presentations, panels, films, seminars and more, along with top speakers in the fields of UFOology, metaphysics, paranormal and consciousness will be held all day at the Aquarius Pavilion Nov. 13-15. The keynote dinner on Saturday from 7-10 p.m. is optional. For information, visit starworksusa.com.
The Grand Canyon Pro Rodeo Association Finals will be held at the Mojave Crossing Event Arena (across the river from the Avi) Nov. 20-21 with a show at 6 p.m. on Friday and noon on Saturday. Competitors will vie for more than $142,000 in cash and prizes. Note all events will be on Arizona time. Admission is $10.
Thanksgiving Day buffet feast is planned in the Edgewater's E Center from 1 p.m. to 6 p.m. with general seating. Dinner costs $30 and includes two beverages.
The Laughlin/Bullhead Half Marathon & 5K is set for Saturday, Dec. 5. The Half Marathon will be on a course that goes from Casino Drive into Arizona and back while the 5K race is a loop run from Casino Drive to Greenway Trails system and back to the start. Other events will include: Carbo Loading Dinner on Friday at Pints at the Colorado Belle; a postrace celebration river cruise aboard the tour boat, Celebration; and a Race Expo on Friday at the Edgewater.
LAUGHLIN HONORED AT COMMUNITY ACHIEVEMENT AWARDS DINNER
This reporter had an opportunity to attend the wonderful 18th annual Community Achievement Awards formal dinner held Oct. 24 in the ballroom at the Aquarius. The event honors tri-city residents and businesses that deserve a public "pat on the back" for a job well done. This year "Nevada" magazine representatives attended to award Laughlin for receiving the publication's well-deserved "Nevada's Favorite Small Town" award.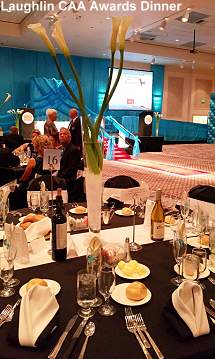 TROPICANA HOLDS 2015 VETERAN'S WEEKEND CELEBRATION
There will be many activities associated with the Tropicana's Veteran's Celebration.
Food Fests at the resort's Victory Plaza will include live entertainment outside under the new Trellis Bar with a Patriotic Pig Roast on Nov. 7, 8 and 11 from 3-7 p.m. for $9.99. The roast will be free for veterans on Nov. 11with a Trop Advantage Veterans Player's Card.
There will be Block Parties in Victory Plaza with dancing on Nov. 6 and 7 from 7-11 p.m. and Nov. 8-11 from 2:30-7 p.m.
The first Charity Run Benefiting Veterans will take place Saturday, Nov. 7 at 8 a.m. The Poker Run hosted by the Tropicana, VFW Riders of the Colorado River and Men of Fire CH6 has a $30 Rider entry fee that includes Challenge Coin, T-Shirt, and Pig Roast Dinner and $10 Passenger fee that includes the Pig Roast Dinner.
There will be a United Blood Services Blood Drive to honor those who sacrifice for our country by giving for those in medical need who will benefit directly from each donation on Saturday, Nov. 7 in the Coronado Room from 9 a.m.-3 p.m. You can pre-register by calling 702-808-1629 or visiting www.unitedbloodservices.org.
In the North Lot there will be a Military Vehicle Display with many vehicles that have fought and continue to aid in fighting for our nation's freedom. There will be free public viewing Nov. 6-15.
CONTINUE ON TO...:

THIS WEEK'S >LAS VEGAS NEWS
LAST MONTH'S >LAUGHLIN NEWS
>VEGAS VIEW FULL ARCHIVES
Return to >"Heard Around Town"
Return to >Las Vegas Leisure Guide