CARRIE UNDERWOOD LIGHTS UP LAUGHLIN EVENT CENTER OCT. 10!

Carrie Underwood, the 2005 American Idol winner will bring her music to the Laughlin Event Center on Saturday, Oct. 10 at 8 p.m. Tickets range from $60 to $350.

Underwood is a true superstar, spanning achievements in music, television, and film, where the seven-time GRAMMY® Award winner has amassed more than 95 major honors, sold more than 64 million records worldwide, and recorded 20 No.1 singles, 10 of which she co-wrote. Underwood was twice named the Academy of Country Music's Entertainer of the Year.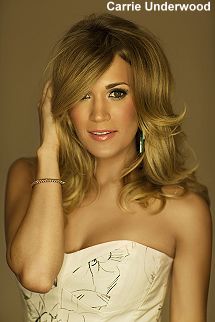 In 2013, Underwood starred as Maria von Trapp in NBC's three-hour holiday blockbuster, the Emmy®-winning "The Sound of Music Live!" that attracted 44 million viewers. A proud member of the Grand Ole Opry since 2008, Underwood recently wrapped her second season as the musical voice of primetime television's No. 1 program, "Sunday Night Football," and in 2014 returned for the seventh consecutive year as co-host of the CMA Awards.
The Aquarius is offering a weekend room and Carrie Underwood package that includes two bleacher seat tickets to her show on Saturday, Oct. 10 at the outdoor Laughlin Event Center. The package is for a two- or three-night stay with drink bonus coupons. The two-night deal starts at $439, and three-night $475, call 800-662-5825 and mention code CARR153.
KRISTIAN BUSH OF SUGARLAND PERFORMS AT E CENTER
Singer/songwriter Kristian Bush of Sugarland will headline in the Edgewater's E Center on Friday, Oct. 23 at 8 p.m. Tickets range from $15 to $50.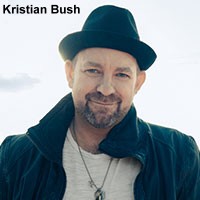 Bush started his career a couple decades ago with American folk-rock duo Billy Pilgrim. In 2004, he exploded onto the country music scene with Sugarland, achieving five No. 1 singles and winning numerous awards, including GRAMMYs, AMAs, ACMs, CMT Music Awards, CMAs and six BMI awards. Bush made his solo debut in 2014 with the Top 20 hit "Trailer Hitch," the first single from his album "Southern Gravity."
LAUGHLIN INTERNATIONAL FILM FESTIVAL SHOWCASES FILMMAKERS
The third annual Laughlin International Film Festival (LIFF) will be held Thursday-Sunday, Oct. 15-18. There will screening of films in three movie theaters at the Laughlin Stadium 9 Cinemas, workshops, parties, awards ceremony, and more. For more information, visit laughlinfilmfestival.com.
The event's film screenings span over four days in conjunction with networking social events, filmmaker workshops and panels. The 2015 LIFF will kick off with an afternoon champagne reception gala on Thursday followed that night with opening red carpet arrivals and film screening with filmmaker Q&A. The night will end with a sponsored after party at Casa Serrano. Social events throughout the weekend include: LIFF's Halloween Cosmic Bowl and October-Fest on Friday night; Saturday filmmaker workshops, awards ceremony and after party; and a Sunday breakfast and filmmaker panel.
LIFF also offers a special "youth" film category just for High School (18 and under) students and younger filmmakers. A Youth Film Workshop will be held on Friday afternoon and include a corresponding Film Screening and LIFF's Halloween Cosmic Bowling Party.
'FRANK MARINO'S DIVAS' VISIT HARRAH'S FIESTA SHOWROOM
'Frank Marino's Divas' will take over the Fiesta Showroom at Harrah's nightly from Oct. 1-10 at 8 p.m. Tickets are $28-$38.
The popular Las Vegas show features superstar female impersonators duplicating the likeness of stars ranging from Lady Gaga, to Cher, Diana Ross, and so many more. The 75-minute production stars Frank Marino, Las Vegas' longest-running headliner showing off as comedienne Joan Rivers in dazzling wardrobe changes.
LAUGHLIN LAUGH FEST TAKES PLACE OCT. 2-4
Laughlin Laugh Fest will feature big names in comedy headlining a weekend of humor Oct. 2-4. Opening night, Oct. 2 will have Gabriel Iglesias taking over the Edgewater E Center stage as part of a huge opening night that includes the $10,000 Knights of Comedy tournament at the Golden Nugget and culminates with a special after-hours show.
Iglesias' animated stand-up comedy is a mixture of storytelling, parodies, characters and sound effects that bring his personal experiences to life. He is one of America's most successful stand-up comedians, and recently sold out Madison Square Garden in New York, The Microsoft Theater in Los Angeles, and The Honda Center in Anaheim. This Fall Iglesias will be launching The Fluffy Breaks Even! concert tour. Tickets range from $25 to $80.
On Oct. 3, Frank Caliendo will make a lasting impression at Harrah's Rio Vista Outdoor Amphitheater at 8 p.m. Tickets range from $32.70-$95.85. Other can't-miss comedy shows include the Wild Women of Comedy and hypnotist Ron Stubbs, both in Harrah's showroom.
The three-day festival will be capped off on Oct. 4 with an up close and personal panel Q&A at The Pioneer and headliner Sinbad with Dale Jones at the Tropicana at 6 p.m. Tickets are $25 and $45.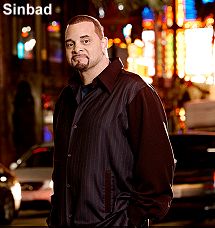 The $10,000 Knights of Comedy Competition semi-finals will be held on Sunday at 8 p.m. at the Edgewater and feature the top 10 contestants who are left. The 10 comics will each do 10 minutes and the audience response is one-third of the vote to see who moves on. The top five move on to the finals that will take place immediately after the semi-finals roughly 10 p.m. The top five do 15 minutes each and the top three win the money: third place $1,000, second place $1,500, and the winner $7,500.
Events will be held Friday noon-midnight, Saturday 11 a.m.-midnight, and Sunday 11 a.m.-9 p.m. Event registration is $30 and headliner shows tickets are sold separately. Visit laughlinlaughfest.com for details.
BLUES NIGHTS ARE EVERY THURSDAY AT THE AVI
On Thursday nights, the Avi presents - Blues at the River at 8 p.m. in the Arrowweed Lounge. Upcoming acts include: Hector Anchondo Oct. 8; Stoney Curtis Band Oct. 15; Royal Southern Brotherhood Oct. 22; and Scotty Bratcher Oct. 29.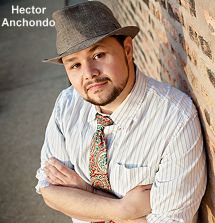 Hector Anchondo at 16-years-old picked up his first guitar and never looked back and he especially loves Fenders. His first official recording, "Rookies of the Year," was with his first band, Anchondo, and featured more energetic, Latin-influenced grooves.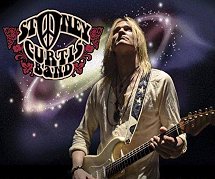 The Stoney Curtis Band have been working in Los Angeles and Las Vegas clubs for years making their own brand of psychedelic blues rock. Heavily driven in 60s/70s psychedelia, the Stoney Curtis Band have been said to have translated the energy of their phenomenal live show into the grooves of "Acid Blues Experience." The name Stoney Curtis came from the cartoon character of the same name on the Flintstones.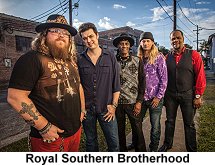 Royal Southern Brotherhood gain your attention before they even hit a chord. They drag their exciting new brand of blues-rock and white-hot musicianship from the Southern States onto the world stage.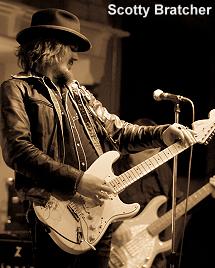 Scotty Bratcher, born Oct. 31, 1987, began playing guitar at an age that it became second nature to him, he was 2. At age 11, the family including his grandmother began going to open mic nights at clubs in the greater Cincinnati area to expose Bratcher to the live music scene. Bratcher has opened for many big names like Ted Nugent, Blue Oyster Cult, Buddy Guy, Joe Bonamassa,.38 Special, Styx, Peter Frampton, and many more.
TOP OF NEXT COLUMN
AVI FEATURES BUCKCHERRY AND JACKSON TRIBUTE SHOW
American rock band Buckcherry from Anaheim, Calif., will headline the Avi Grand Ballroom on Saturday, Oct. 17 at 8 p.m. Buckcherry was formed in 1995 and in 2013 released their six album titled "Confessions." Tickets are $30-$35.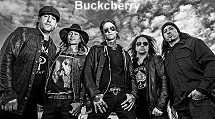 "Who's Bad: The Ultimate Michael Jackson Tribute" will take center stage on Friday, Oct. 30 at 8 p.m. Who's Bad is the longest-running Michael Jackson tribute band, and the only one to predate his untimely passing. Who's Bad has awed even the skeptics, selling out nearly 50 venues in the United Kingdom, selling out their first tour of China, and the list goes on. Tickets are $17.50-$25.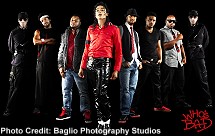 RIVERSIDE RESORT LINES UP SUPERSTAR TRIBUTE SHOWS
The tribute shows lined up in Don's Celebrity Theatre at the Riverside Resort start Oct. 1-4 with "Soul2Soul Tribute to Tim and Faith." Chad Collins and Annika Weaver have held the top spots in the tribute artist world as the most look-a-like and sound-a-like artists for years. This duo has toured the country as tributes to country music's top couple. The show is hosted by Los Angeles Clean Comedy talent winner, Will C., and features music by a five-piece band. Tickets are $25.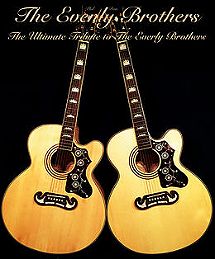 "The Evenly Brothers - The Ultimate Tribute to Everly Brothers" will play from Oct. 7-11. The Everly Brothers had 35 Billboard Top-100 singles, 26 in the Top 40. They were inducted in both The Rock and Roll Hall of Fame and The Country Music Hall of Fame. They also received the Grammy Lifetime Achievement Award in 1997. The Evenly Brothers take you back in time. Tickets are $30.
From Oct. 14-18, "The Legends of Motown Old School Tribute" show captures the look, the sound and the feeling of being at a Motown concert. Each group is talented in recreating impressions of The Four Tops, The Temptations, The Marvelettes. Tickets are $30.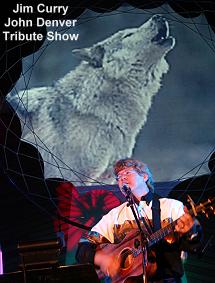 "A Tribute to John Denver starring Jim Curry" will run from Oct. 21-25. Tribute artist Curry, whose voice was heard in the CBS-TV movie "Take Me Home: The John Denver Story," has performed Denver's music in sold out shows throughout the country and has emerged as today's top performer of Denver's vast legacy of multi-platinum. Curry's uncanny ability to mirror Denver's voice and clean-cut look takes you back to the time when "Rocky Mountain High" topped the charts. Tickets are $30.
LAUGHTER IS ENTERTAINMENT AT THE EDGEWATER EVERY WEEKEND
Comedians are on stage at the Inferno Showroom at the Edgewater every Friday through Sunday. "Comedy on the Edge" features two different stand-up comedians weekly. The 7 p.m. show is $10 and veterans on Sunday get a $2 discount.
Upcoming comedians include: Oct 2-3 Dwight York and Adam Minnick; Oct 9-11 Darryl Rhoades and Rio Hillman; Oct 16-18 Ron Feingold and Richy Leis; Oct 23-25 Kier and Derek Sheen; and Oct. 30-Nov. 1 Kenny Bob Davis and Tim Haldeman.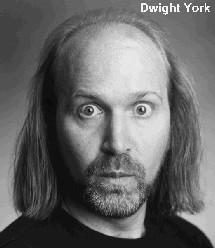 Dwight York will appear with Adam Minnick. York is a funny character with an original style and good jokes. Actually, he is a king of one-liners and quite the showman. York has been a guest and can be heard regularly on the nationally syndicated radio program "The Bob and Tom Show" and is featured on their 2000 CD - "You Guys Rock."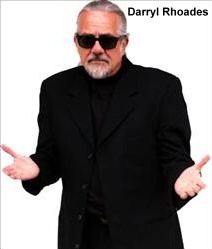 Darryl Rhoades is paired with Rio Hillman. Rhoades is a 27-year veteran of comedy who touches on common issues that almost everyone can relate to but with a personal perspective. His material is interactive fun with the audience. Rhoades is also a musician. He released his eighth comedy and music recording entitled "Rhoades....All Over The Map" with various musical styles. As an actor, Rhoades has performed in "Crazy Heart" with Jeff Bridges, "D.O.A." (Sex Pistol's Documentary), "Future Shock" a James Brown TV Show and "Livewire" Nickelodeon TV Show.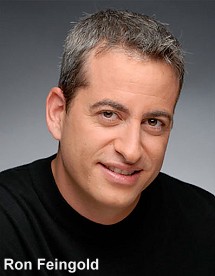 Ron Feingold will headline with Richy Leis. Feingold, a 25-year veteran, combines stand-up comedy and a cappella music performing and recording his vocals live onstage. His material includes relationship humor plus lots of impressions within the songs and the show.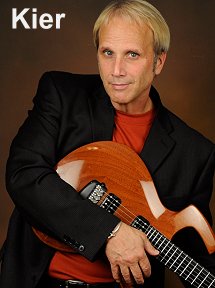 Kier is partnered with Derek Sheen. Kier's stand-up is smart with spot-on rock musical impressions. A highlight of Kier's show is his History of Rock Guitar Riffs. Just some of Kier's impressions include Sting, U2, Springsteen, Roy Orbison, Bob Dylan, Waylon & Willie, Tom Petty, Prince, Barry White, Nirvana, Pearl Jam, and Neil Young. Kier has appeared all over the world and entertained our troops.
FUTURE EVENTS PLANNED FOR LAUGHLIN
Malo, an American Chicano rock/jazz band that was founded by guitarist Jorge Santana and singer Arcelio García Jr. will perform at the Tropicana on Friday, Oct. 2. The group formed their sound around Latin, rock and jazz music. El Chicano follows on Saturday, Oct. 3. Their music grew out of the burgeoning Latino music scene developing from the streets of East Los Angeles. Originally known as "The VIP's" and founded by Freddie Sanchez, El Chicano is the most successful of the L.A. Latino Rock recording artists. Their 10-album run from 1970-1985 is unrivalled. Shows are at 8 p.m. both nights and tickets are $25.
Community Achievement Awards will be held at the Aquarius Pavilion on Saturday, Oct. 24 at 5 p.m. The awards dinner will shine light on local individuals, organizations and businesses that have gone above and beyond in contributing to the general good of the community. Cost is $75; call 702-298-2214, ext. 0 for tickets.
The Laughlin/Bullhead Half Marathon & 5K—Half Marathon will take place Saturday, Dec. 5 on a course that goes from Casino Drive into Arizona and back.
The Viva Tropicana Car Show will be held in the resort's North Parking Lot Friday-Sunday, Oct. 2-4, the same weekend as Laughlin Laugh Fest. The annual car show will include a Show 'n' Shine, vendors, Maciel Productions with Angel Baby providing music, contests, etc. The car show will be from 10 a.m. - sunset on Friday and Saturday with free viewing. There will be music in Victory Plaza with Rocky, Adelaide & L.A. Latin Side on Friday and Saturday from 4:30-8:30 p.m. and Midnite Cruizers from 9 p.m.-1 a.m.
Later in the month will be the Haunt & Glow Car Show at the Tropicana Oct. 30-Nov. 1. This annual car show will have a Show 'n' Shine, vendors, Halloween costume contest, car light show, and more. Free car viewing will be noon-6 p.m. on Friday, and 9 a.m.-7 p.m. on Saturday.
There will be a variety of Riverwalk Festivals along the Riverwalk at the Colorado Belle coming up with music by bands embracing each event's theme. Food/beverages will be sold at booths near the stage. Upcoming festivals include: Das Beer Fest Oct 2-4 and Oct 9-11; Celebracion Dia de Los Muertos, Oct 30-Nov 1; and Freedom Festival Nov 6-8.
CONTINUE ON TO...:

THIS WEEK'S >LAS VEGAS NEWS
LAST MONTH'S >LAUGHLIN NEWS
>VEGAS VIEW FULL ARCHIVES
Return to >"Heard Around Town"
Return to >Las Vegas Leisure Guide