THURSDAYS AT 8 P.M. ARE BLUES NIGHTS AT THE AVI!

The Avi Presents - Blues at the River on Thursday nights at 8 p.m. in the Arrowweed Lounge. Some upcoming acts include: Guitar Shorty Aug. 27; Bill Magee Sept.3; Indigenous Sept. 10; Eddie Turner Sept. 17; and Chris Duarte Sept. 24.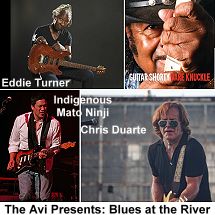 Legendary guitarist/vocalist Guitar Shorty is a blues giant credited with influencing Jimi Hendrix and Buddy Guy. Shorty electrifying audiences for five decades is like a bare knuckled boxer, striking with his blistering, physical guitar playing and fierce vocals. His off-the-wall guitar playing really sets him apart as unpredictable.
Since his first CD, "Steppin' Out," Bill Magee has been a highly sought after band in the San Diego blues scene. His album "Low Down Dirty Blues" received rave reviews in several publications and his latest work entitled "Good Morning Mississippi (Thank You For Being My Home)" is available online.
Indigenous front man Mato Nanji (Ma-TOE NON-gee), who was born and raised on the Yankton Sioux Reservation in South Dakota, dedicates his latest release "Time Is Coming" (on Blues Bureau International) to the indigenous youth and all young people on the indigenous reservations. Nanji, his brother, sister and cousin formed the band Indigenous while they were in their late teens. Nanji's father, the late Greg Zephier, Sr., was an accomplished musician and a member of the musical group The Vanishing Americans that he formed with his brothers in the '60s and toured nationally.
Eddie Turner's guitar playing and ethereal style is an amalgam of the Afro-Cuban rhythms of his heritage and the Chicago blues, jazz, R&B and psychedelic rock music that influenced him as a teenager. Cuban-born singer/guitarist Turner cut his teeth in several rock bands.
Artist Chris Duarte's 11th release "My Soul Alone" is continuing to reach for new ground with a maturity in phrasing and melodic statements. His achievement could only be accomplished through relentless roadwork that allowed him to ply his trade and work and rework melodic ideas.
RASCAL FLATTS MAKES A TOUR STOP IN LAUGHLIN
Rascal Flatts will return to the Laughlin Event Center with opening act Ashley Monroe as part of their Riot Tour 2015 on Saturday, Sept. 26. Tickets for their 8 p.m. outdoor concert range from $40 to $300.
Rascal Flatts is one act embodying today's new century country music scene.
Since their inception in 1999, the trio featuring lead vocalist Gary LeVox coupled with the harmonies of Jay DeMarcus and Joe Don Rooney has helped change the face of popular music with their cutting-edge country trademark sound.
Along their career path, they have earned 11 No. 1 singles and 20 Top Ten tunes, seen every one of their studio albums go multi-platinum, and have become the most awarded vocal group in country music history with total sales at 20 million. Winning the ACM Vocal Group of the Year honor in 2009 for the seventh consecutive time had Rascal Flatts breaking Alabama's streak.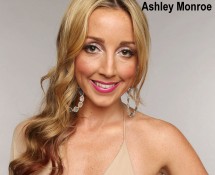 Ashley Monroe is a country music singer and songwriter in the U.S. whose debut album was named "Satisfied." Monroe, Miranda Lambert along with Angaleena Presley formed a band called Pistol Annies in 2011. "Like a Rose" was Monroe's second studio album and released in 2013, and last February she released "On to Something Good" as the lead single to her newest album "The Blade" that came out in July.
LAUGHLIN HOSTS CHAMPIONSHIP BULL RIDING
Championship Bull Riding (CBR) will be held Saturday, Sept. 12 at the Laughlin Event Center at 8 p.m. This event will feature more than two hours of non-stop, mesmerizing, eight-second battles between 150-pound men and 2,000-pound bulls. The audience will witness several world class bull riders competing for their share of the event purse, which is $30,000. Tickets are $30-$50.
Tuff Hedeman, CBR's ambassador, will be at the event. The past World Champ Sage Kimzey and this year's Champion Cody Teel will also be there. Most of the riders are top PRCA riders and well known in the industry.
RECORDING ARTIST SARA EVANS VISITS E CENTER
Multi-platinum selling country singer and songwriter Sara Evans, who has sold more than six million albums since emerging in the late 1990s, will headline at The E Center at the Edgewater on Saturday, Sept. 5 at 8 p.m. Tickets range from $25 to $75.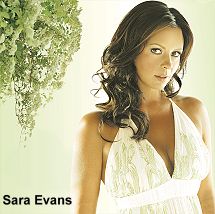 "Slow Me Down" is prolific recording artist Evans seventh album for RCA Nashville Records and she co-produced it with Mark Bright, who helmed her platinum album "Real Fine Place." For this album, the Missouri native enlisted a diverse lineup of special guests including The Fray's Isaac Slade, Gavin DeGraw and longtime pal Vince Gill.
HARRAH'S WILL BOAST 'BEATLES VS STONES'
"Beatles vs Stones - A Musical Shootout" featuring tribute artists Abbey Road and Jumping Jack Flash will fill Harrah's Fiesta Showroom with music Sept. 2-7, 17, 19-20, and 23-27. Tickets are $27-$37.
This show has two of rock 'n' roll's greatest bands facing off. Abbey Road representing the Fab Four is one of the West Coast's top Beatles tribute bands with excellent musicianship and authentic costumes and gear. They face off against Stones tribute band Jumping Jack Flash assimilating a faithful rendition of the music and style of Mick Jagger, Keith Richards and the bad boys of the British Invasion. Beatles vs. Stones has the bands playing alternating sets of hits before joining each other on stage.
COLLIN RAYE BRINGS COUNTRY MUSIC TO THE RIVERSIDE
Country music artist Colin Raye will pay a visit to Don's Celebrity Theater at the Riverside Friday through Sunday, Sept. 25-27. Before visiting Laughlin, Raye is appearing in "The Hits" show at the Moon River Theatre in Branson, Mo., through Sept. 19. Tickets for his 8 p.m. Riverside shows are $25.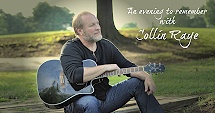 Raye was one of the true hit makers of the 1990s and continues to produce heartfelt material. His accomplishments in his 25-year career include 16 No. 1 hits and 24 Top Ten records. Exceedingly popular, Raye has been a 10-time male vocalist of the year nominee. His goal with all his shows is to not simply play his songs but to create a feeling.
Raye's sincerity is especially apparent as in the Glen Campbell songs he performs. Campbell was a big inspiration to Raye and the two became friends early in his career. In 2013, Raye released the album "Still on the Line: The Songs of Glen Campbell," a tribute to the musical legend suffering from Alzheimer's.
MASHUP GROUP COMPANY MEN HEADLINE AQUARIUS PAVILION
America's first so-called "mashup group," The Company Men will present their blend of talent, personality and showmanship at the Aquarius Pavilion on Sunday, Sept. 6 at 7 p.m. This group has created "throwback Pop" giving original music a current sound with strong influences from yesterday's chart hits. Tickets are $20 and $25.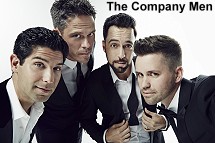 In concert across North America, this group performs popular songs of today mixed with musical influences from the past. For example, Michael Jackson mashed with the Temptations, Katy Perry mixed with The Four Tops, plus many more. The Company Men have shared the stage with Chaka Khan, Natalie Cole, and Kool and the Gang, and performed for Quincy Jones and Berry Gordy.
The Aquarius is offering a special Company Men room package that includes a choice of two- or three-night stays and additional bonuses. To book a package, call 800-662-5825 and mention code TCM151.
ROBERTO TAPIA WILL APPEAR AT THE EDGEWATER
Composer/singer/songwriter Roberto Tapia, who stands out as one of the leading Norteno and 'banda' music interpreters, will headline at The E Center at the Edgewater on Saturday, Sept.19 at 8 p.m. His records feature songs based on personal experiences as well as stories in the media. Tickets range from $25 to $80.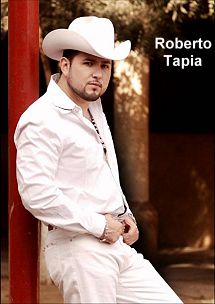 TOP OF NEXT COLUMN
WEIRD AL YANKOVIC MAKES 'MANDATORY' STOP AT HARRAH'S
Weird Al Yankovic will perform at Harrah's Rio Vista Outdoor Amphitheater as part of his "Mandatory World Tour" on Friday, Sept. 18 at 8 p.m. Tickets range from $31 to $61.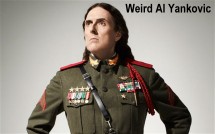 Versatile Yankovic is an American singer, songwriter, parodist, producer, director, actor, and author of two children's books. He is best known for making light of popular culture with humorous songs that often parody specific songs by contemporary musical acts. Since his first-aired comedy song in 1976, he has recorded over 145 original songs and parodies. His works have earned him four Grammy Awards.
AVI WILL FEATURE THE DRIFTERS WITH THE CRYSTALS
Two top vintage recording groups, The Drifters with The Crystals will appear at the Avi on Saturday, Sept. 19 at 8 p.m. Tickets are $25.50-$35.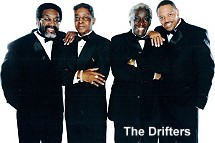 The Drifters were the Atlantic recording group's all-time greatest group. In 1988, the Rock and Roll Hall of Fame inducted the seven significant contributors to The Drifters' legacy - originals Clyde McPhatter, Bill Pinkney, and Gerhart Thrasher, and subsequent members Johnny Moore, Ben E. King, Rudy Lewis, and Charlie Thomas - the recognized Drifters. The immortal Drifters provided the prototype for R&B vocal groups and set the stage for the onset of soul. Beginning in 1953, they celebrated more than 10 years of marvelous hit singles.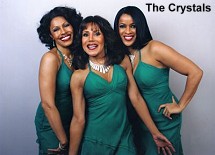 Phil Spector discovered The Crystals when they were still in high school. Their first hit "There's No Other (Like My Baby)" catapulted them straight to the Apollo theatre. They continued with five more Top Ten records: "Uptown," "He's A Rebel," "He's Sure The Boy I Love," "Da Doo Ron Ron" and "Then He Kissed Me." The group has scaled from five members to three including Dee Dee Kenniebrew, who was there from the very first recording.
RIVERSIDE WILL FEEL GOOD VIBRATIONS WITH BEACH BOYS TRIBUTE
"Good Vibrations - A Celebration of The Beach Boys" is booked at the Riverside in Don's Celebrity Theater Sept. 16-20. Tickets for the 8 p.m. performances are $30.
Good Vibrations is a tribute act celebrating the legacy and spirit of the legendary California icons by re-creating their timeless music and original youthful appearance from the 1960s. This high energy production faithfully reproduces the cherished days of sun, surf and cars and brings them vividly back to life with all the famous Beach Boys anthems, surf guitar shreds and ocean-deep harmonies.
EDGEWATER MAKES LAUGHTER A PRIORITY EVERY WEEKEND
Weekends at the Edgewater mean you can count on comedians to provide laughs in the Inferno Showroom every Friday through Sunday. "Comedy on the Edge" features two different stand-up comedians weekly. Cost for the 7 p.m. show is $10 and veterans on Sunday get a $2 discount.
Future comedians include: Aug. 28-30 Tim Gaither and Sally Mullins; Sept. 4-6 Pete George and Jason Love; Sept. 11-13 William Clifton and Danny Keaton; Sept. 18-20 Rick Pulido and Cheryl Anderson; and Sept. 25-27 David Testroet and Sean Williams.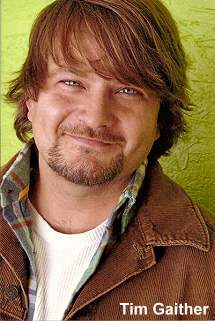 Tim Gaither will co-headline with Sally Mullins. Gaither, who is a comedy veteran, recently filmed an hour special in front of a sold out audience at the Laugh Factory inside the Tropicana. His new YouTube hidden "inappropriate" camera series has more than 500,000 fans. Gaither mixes his material and stories with a quick wit and wide range of original characters and most of all Midwestern charm.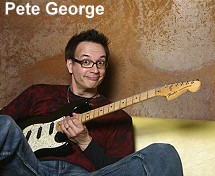 Pete George, a 25-year veteran of comedy, is paired with Jason Love. George combines his twisted, musical upbringing of a heavy metal polka accordionist and a bright child trapped in an eccentric environment to create his special variety of comedy and music. He appeals to the magic and innocence of childhood in everyone. George has entertained U.S. troops here and abroad.
William Clifton is a 20-year standup comedy veteran and actor. He'll be appearing with Danny Keaton. Clifton's material is self-deprecating and covers the military, family, kids and life in general. He is an Air Force, Marine Corps and Army veteran. He toured with the GIs of Comedy in 2011 and 2012, and started his own tour The Veterans of Comedy in 2014. Just last June, he went to Afghanistan to perform for our troops.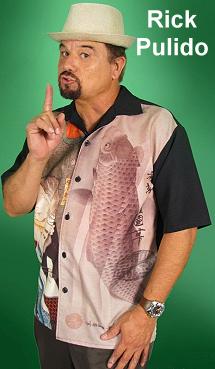 Rick Pulido is teamed up with Cheryl Anderson. Pulido is a comedian, writer and actor. He tells simple stories of a complicated life and according to his mother is still the King of the Whole Universe. Pulito was a contributing writer to Jay Leno's Tonight Show. He has appeared in TV shows, commercials, movies and performed at comedy clubs across the country.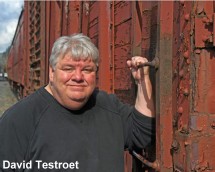 David Testroet, another 20-year comedy circuit veteran, will share the stage with Sean Williams. Testroet's seasoned improv skills and material that twists from Darwin to Grizzlie bears is the basis for fast and funny shows. He is an established harmonica player, who incorporates this skill into his act with tunes from rock and roll to his original songs like the "Big Guy Blues."
RIVERSIDE HOSTS ANNUAL RODDIN' ON THE RIVER EVENT
Roddin' on the River®, the 24th annual classic car show presented by the River Cruizers car club, will be held at the Riverside Sept. 24-27 with proceeds going to local charities.
This event is open to all years, makes and models, street rods, muscle cars, trucks, 4x4 classics and specialty vehicles. Over the weekend there will be a classic car show, vendors, pin striper, car corral for vehicles for sale, auto parts swap meet, and car parade. Additional events include: a DJ all weekend; open header contest; creeper races; raffles; live auctions; ladies luncheon entertainment; poker walk; daily trivia with prizes; door prizes 50/50 cash drawings; and food court. There will be a Show and Shine judging on Saturday from 10 a.m. to 1 p.m. The awards presentation will be Sunday morning. For show information, call Ellen Bridges at 928-505-8457.
THE BOSTON EXPERIENCE WILL HAPPEN AT THE RIVERSIDE
"Don't Look Back" - The Boston Experience will visit Don's Celebrity Theater at the Riverside Wednesday-Sunday, Sept. 9-13 at 8 p.m. Tickets are $25.
In the 70s a band that stood out with powerful guitar melodies and incredible vocals was the famous rock group Boston. This show is an incredible re-creation of the rock band Boston from that time period complete with all the looks, costumes and sound. Playing all the famous Boston hits, the show is a spectacle representing the original lineup of character players.
NEWS QUIPS
Country singer, songwriter and actor Dwight Yoakam will headline at the Edgewater's E Center on Saturday, Aug. 29 at 8 p.m. Tickets range from $35 to $90.
American guitarist, vocalist, Grammy Award winning producer and entertainer Rick Derringer will headline Don's Celebrity Theatre at the Riverside Sept. 4-6. Tickets are $25.
The 34th Annual Country Showdown Desert State Finals will be held in Don's Celebrity Theatre on Friday, Aug. 28 at 7 p.m. This contest will showcase finalists in a nationwide country music talent contest from parts of Nevada, Arizona and Utah competing for $1,000 cash and the opportunity to go on to nationals. This show is free to watch.
The 15th Annual Talent Quest National Karaoke Singing Contest will be held in the Pavilion Theater at the Tropicana Sept. 13-19. Competitors from around the globe will gather for the national contest broken into six categories. The qualifying rounds are Monday-Thursday, Semis on Friday, and Finals at 7 p.m. on Saturday.
Recently the Aquarius team members and resort guests raised $3,185 for R.E.D. - Remembering Everyone Deployed by donating $5 to receive a R.E.D. t-shirt. The non-political organization is dedicated to honoring our nation's service men and women protecting our country overseas and providing care packages.
Future events coming up in Laughlin include: Oct. 2-4 the Laughlin Laugh Fest; Oct. 2-4 the Viva Tropicana Car Show in the resort's North Parking Lot; Nov. 13-15 UFOs, Technology & Consciousness: Nov. 13-15 Our Place in the Universe at the Aquarius Pavilion & Exhibitor Hall; and Dec. 5 Laughlin/Bullhead Half Marathon & 5K-Half Marathon .
CONTINUE ON TO...:

THIS WEEK'S >LAS VEGAS NEWS
LAST MONTH'S >LAUGHLIN NEWS
>VEGAS VIEW FULL ARCHIVES
Return to >"Heard Around Town"
Return to >Las Vegas Leisure Guide