KENNY ROGERS IS MAKING HIS FINAL TOUR AT THE EDGEWATER!

GRAMMY Award-winning country superstar Kenny Rogers has enjoyed great success during his nearly six decade career. Now he is making "The Gamblers Last Deal Final World Tour" with special guest Linda Davis and will visit The E Center at the Edgewater on Saturday, June 25. Tickets for his 8 p.m. show range from $30 to $105.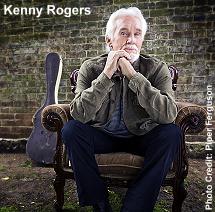 This year Country Music Hall of Fame member Rogers is embarking on what is his final world tour with a show celebrating his musical legacy. He has played to millions of fans around the world, performing songs from his catalog of 24 Number One hits including "The Gambler," "Lucille," "Ruby, Don't Take Your Love To Town," "Lady," "Islands in the Stream," "Through The Years," and "You Decorated My Life," naming a few.
Appearing with Rogers is Linda Davis. Labeled a song stylist, Davis' ability to interpret a song has made her one of Nashville's favorite vocalists. Davis recorded a duet with Reba McEntire entitled "Does He Love You" that went on to become a No. 1 hit and earn both artists several awards including a Grammy for Best Country Vocal Collaboration. Through the years, Davis has played to sold-out crowds with the likes of Garth Brooks, George Strait, McEntire and Rogers just to name a few. In 2009, Davis was inducted into the Texas Country Music Hall of Fame.
BRAD PAISLEY IS NEXT BIG STAR AT THE LAUGHLIN EVENT CENTER
Brad Paisley, the critically acclaimed singer, songwriter, guitarist and entertainer, will headline the Laughlin Event Center on Saturday, June 18 at 9 p.m. Tickets range from $45 to $350.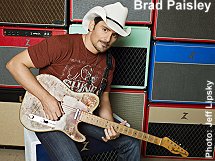 Paisley's talents have earned him numerous awards, including three GRAMMYs, two American Music Awards, 14 Academy of Country Music Awards and 14 Country Music Association Awards including Entertainer of the Year. Paisley has written 20 of his 23 No. 1 singles with the first being his 1999 hit "He Didn't Have To Be" and his most recent, "Perfect Storm," from his chart-topping 2014 album "Moonshine in the Trunk." Paisley completed his 2015 Crushin' It World Tour and his free Country Nation College Tour presented by Zaxby's.
Paisley, a proud member of the Grand Ole Opry since 2001, has partnered with Boot Barn® and developed an exclusive line of jeans, hats, T-shirts, jewelry, belts and woven shirts called Moonshine Spirit by Brad Paisley.
JEFF DUNHAM WILL BE 'PERFECTLY UNBALANCED' AT HARRAH'S
Ventriloquist and stand-up comedian Jeff Dunham will bring his troupe of sidekicks to Laughlin for one night at the Rio Vista Outdoor Amphitheater with his "Perfectly Unbalanced" 8 p.m. show. Tickets start at $49.50.
Dunham will be joined on stage with Walter the Grumpy Retiree, Achmed the Dead Terrorist, redneck Bubba J, the manic purple creature Peanut, the spicy pepper from south of the border José Jalapeño, and Peanut's own ventriloquist dummy Little Jeff, which is a mini-version of the ringmaster himself. With the use of audience involvement and his unfiltered puppet friends, Dunham keeps audiences completely entertained.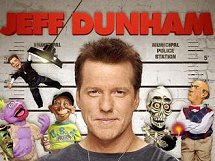 Dunham has won multitude awards including Ventriloquist of the Year twice, TNN Music City News Country Awards' Comedian of the Year, and in 2008 top comic in Comedy Central's "Stand-Up Showdown."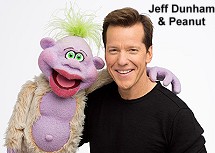 Dunham's fourth Comedy Central TV special, "Controlled Chaos," premiered in September 2011 to 8.3 million viewers. This global TV event enjoyed a never before simultaneous same day worldwide debut in a dozen countries. He continued to break records at the end of 2011 when the Biography Channel's premiere of "Jeff Dunham: Birth of a Dummy" became the network's No. 1 broadcast of all time.
THE EDGEWATER IS ALL ABOUT COMEDY EVERY WEEKEND
"Comedy on the Edge" at the Edgewater every weekend books two different comedians in the Inferno Showroom. Upcoming comedians include: May 27-29 Danny Villapando and Jeremy Greenberg; June 3-5 Manny Hernandez and Courtney Scheuerman; June 10-12 Danny Martinez and Phil Johnson; June 17-19 Tamer Kattan and Ricky Reyes; June 24-26 Anthony Padilla and Mike Vitiello; July 1-3 Jimmy DellaValle and Jeremy Wieand; and July 8-10 Randy Lubas and Olivia Harewood. Shows are Friday through Sunday at 7 p.m. Tickets are $10 and on Sunday veterans get a $2 discount.
Danny Villapando will be appearing with Jeremy Greenberg May 27-20 for Memorial Day weekend. Villapando is a 20-year veteran of comedy, who has performed with major comedians including George Lopez and the late Robin Williams. Most of his comedy is based on his life experiences, social commentary, family and relationships. He has also traveled worldwide with the USO and Comics on Duty and played major comedy clubs across the country.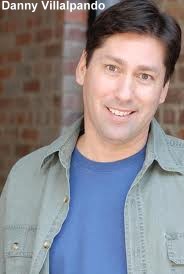 Manny Hernandez is paired with Courtney Scheuerman June 3-5. Hernandez is also a 20-year veteran of the comedy circuit having honed his craft since age 18. His material is built around family and life observations. Hernandez has performed in major comedy clubs and with Paul Rodriguez, Jamie Foxx and Eddie Griffin. He has traveled to many military bases to perform for U.S. troops and been a regular on TV, appearing on "Que Locos," "Loco Comedy Jam," "Latino Laugh Fest," etc.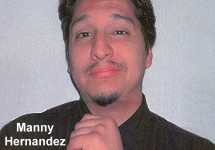 Danny Martinez will share the stage with Phil Johnson June 10-12. Martinez's observations about family, wife, kids, mom and TV have kept him in jokes for more than 30 years. He has worked with other comics such as George Lopez, Paul Rodriguez, the Smothers Brothers and Rodney Carrington, worked on TV and at a number of major comedy clubs throughout the country.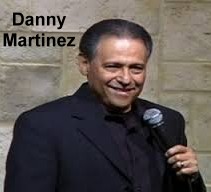 Tamer Kattan and Ricky Reyes will provide the laughs June 17-19. Kattan's material is pretty much adult in nature, satirical, and with some political commentary.
This Egyptian-born American was born into a family of Muslims, Christians and Jews, leaving him incredibly comfortable in the uncomfortable and an outsider. From school yard bullies to an abusive father, comedy became his underdog weapon. He's now an award winning international comedian with TV and commercial credits in the United States and United Kingdom. Kattan has a deep understanding of the human condition.
He was featured on Seth Rogen's Hilarity for Charity event with Todd Glass and Hannibal Buress, won the 2015 World Series of Comedy and has many TV and radio credits.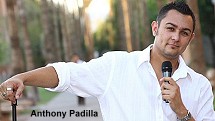 Anthony Padilla is with Michael Vitiello June 24-26. Padilla tells everyday stories about life with a bit of edginess and interacts with the audience. He was Louie Anderson's opening act for a year in Las Vegas and worked with Bobby Collins, Steve Rossi, Jim Florentine, Grandma Lee and Rachel Feinstein among others. He headlined his own show for three years in Las Vegas. Padilla currently hosts his own podcast "The Chips and Salsa Podcast," has appeared on "American Restoration," and performed multiple times on the late night talk show "The After After Party with Steven Michael Quezada."
RIVERWALK SUPPORTS FESTIVALS
The Rock 'n' Ribs Riverwalk Festival, May 27-29, will be the biggest barbecue on the river with free live entertainment on the Loading Dock Stage featuring Neil Morrow and Lil Elmo & The Cosmos.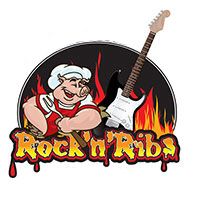 Next month will be the Country Beer Garden Riverwalk Festival, June 17-19, with free live country entertainment outdoors again on the Loading Dock stage with Guitars & Cadillacs and Sidewynder, plus plenty of beer and food from vendors along the Riverwalk.
TOP OF NEXT COLUMN
RIVERSIDE HOSTS 3RD ANNUAL MEMORIAL WEEKEND COMEDY FESTIVAL

It will be laughs galore at the Riverside, May 26-29 with the 3rd Annual Memorial Weekend Comedy Festival being held in Don's Celebrity Theatre each night at 8 p.m. The show will be hosted by Gabe Lopez with Greg Wilson, Dustin Ybarra, Gary Cannon, DJ Cooch and The Smash Brothers in the lineup. Tickets are $25.

Gabe Lopez began doing stand-up in 2002, when he was given the opportunity to perform on open mic night at the Improv Comedy Club. After only four months experience, he was invited to Las Vegas to compete against hundreds of comedians.

Cory and Chad aka The Smash Brothers are identical twins born and raised outside of Los Angeles. Their "not so perfect upbringing" and being twins helped them master their comedic act.

DJ Cooch is a comedian, actor and disc jockey and was recently inducted into the Improv Wall of Fame. Mexican-American Dustin Ybarra is one of comedy's rising stars. He began his comedy career at the age of 16 in Bedford, Texas. Gary Cannon started his stand-up career in San Francisco and his first warm up gig was at the Kilborn show. Greg Wilson's comedy isn't just a show; it's an experience with his anything-goes approach where the audience can wind up most of the night's material!

RIVERSIDE HAS THE BEST TRIBUTE ACTS WHOLE MONTH OF JUNE

Leading off the month of June at the Riverside in Don's Celebrity Theatre will be "Country Superstars" with tributes to some of the biggest names in country music…Tim McGraw, Miranda Lambert, Willie Nelson, Patsy Cline, and Big & Rich. Tickets for all the tribute shows, which are at 8 p.m. in June, are $30.

The next show, June 9-12, will pay tribute to the RIAA certified No. 1 selling solo artist in U.S. history with more than 136 million albums sold. "Ain't Goin' Down – Ultimate Tribute to Garth Brooks" stars Eric York. From the producers of "Country Superstars" comes this high energy tribute show backed by an all-star five-piece band.

"Beatleshow" will be next June 15-17. This will be an opportunity to relive the enduring music from one of the most iconic 60s bands. Winner of the best Beatles tribute show in the world "Beatleshow" continues to wow with its authentic costumes and live music.

At the end of the month, June 23-26, will be "Fleetwood Nicks – Tribute to Fleetwood Mac" (formerly WildHeart). Fleetwood Nicks focus is on capturing the essence of Fleetwood Mac /Stevie Nicks in their prime and staying true to the original studio recordings that made Fleetwood Mac one of the biggest bands in history.

Closing out the month, June 30-July 3, will be "Cash, Killer & The King," which is a tribute to that famous Sun Studio session with Johnny Cash, Jerry Lee Lewis and Elvis.

10TH ANNUAL BULLHEAD CITY RIVER REGATTA HAS PIRATE THEME

The 10th Annual Bullhead City River Regatta coming up Saturday, Aug. 13 has the theme "Pirates of the Colorado." It will attract thousands of tubers who will take to the river for a two- to three-hour float on the Colorado River from launch sites on the Arizona side and from some of the casinos. The float takes place from launch at 7 a.m. to 1 p.m. People need to register to float, which is $34.64 online by Aug. 5 and $50.47 after that until Friday, Aug. 12 at 10 p.m. Onsite registration and check-in at Walmart in Bullhead City is $50 plus fees. For information, visit bullheadregatta.com.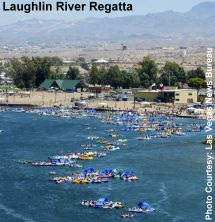 A lot of parties and events take place Friday and Saturday as well as the following contests: Ms. River Regatta; Ms. River Regatta Bikini Contest; Best Effen Regatta Cocktail Contest; Decorated Float Contest; and Most Spirited House on the River Contest.
SPECIAL EVENTS IN THE OFFING
There will free Memorial Day Fireworks on Sunday, May 29 at 8:45 p.m. in the sky over the Colorado River at the Avi's Beach Overlook area.
The annual Chefs Food Fest will be held Thursday, June 9 in the Aquarius Ballroom at 5:30 p.m. This community event has casino food and beverage departments, local restaurants and spirit/wine distributors going all out to impress judges and attendees with their best food and creative displays. Guests get to sample all that is available at this fundraiser for River Fund, Inc. Tickets are $50 and sell out quickly, call the Laughlin Chamber of Commerce at 702-298-2214 or visit the office at 1585 Casino Drive.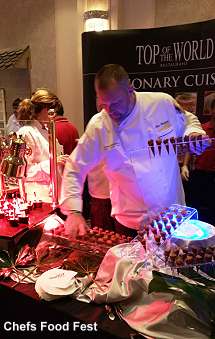 Another local fundraising event will be held Friday, July 15 at 6 p.m. Fiesta! is an annual margarita making contest for on the rocks and blended categories presented by Western Arizona Regional Medical Center with 100 percent of the proceeds benefitting Boys & Girls Clubs of the Colorado River. Tickets are $25 and $30 at the door; call 928-763-1411 or visit clubriver.org for advance tickets or information.
The next Tom & Sharon's Dance Party happenings will be held in The Karoake Dance Club at the Riverside on Saturdays, June 4 and 25 from 1:30-4 p.m. Dance moves go from swing and country to ballroom and Latin. There is an admission fee, call Tom and Sharon Craddock at 928-444-4067.
The all-day International Gift and Craft show will be held at the Tropicana June 11 and 12 starting at 10 a.m. The show will feature several vendors showcasing handmade items such as exotic Indian skirts and tops, belly dancing and Zumba apparel, jewelry, scarves, Pashminas, Native American jewelry and pottery, pain relieving oils and sea salts, etc. Admittance is free.
Another International Gift and Craft Show will be held at the Edgewater in the Taos Room May 28-30 and June 18 and 19 from 10 a.m. to 9 p.m. This show will again have vendors with the wide range of items plus home decorations, candles, picture frames, keepsake boxes and more.
AVI FEATURES THE BLUES ON THURSDAY NIGHTS
The Avi presents Blues at the River on Thursday nights at 7 p.m. in the Arrowweed Lounge with free admittance.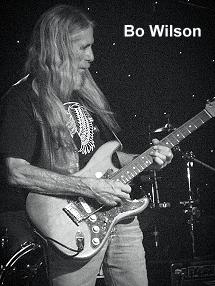 The Bo Wilson Incident will be on May 26. Wilson was working in Nashville, playing in the same room with Waylon Jennings, Lee Clayton, Tompall Glasier, and the "Nashville Outlaw Crew," when he gave into the industry pitfalls of alcohol and addiction. That career and life detour came to an end a decade ago but that negative trip opened his spirit to the "everyman" living inside all of us. Wilson is back on the road with nothing left from the past but his own authenticity and music.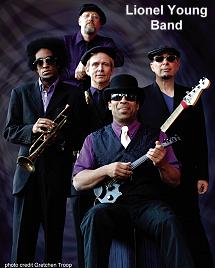 Lionel Young will be performing on June 2. His Lionel Young Band, winners of numerous awards for best in and around the Colorado region, won the 2011 International Blues Challenge (IBC) band competition. Adding Young's victory at the 2008 IBC in the solo-duo category, he became the first double champion in the history of the IBC. Fans of the driven, classically trained Young enjoy his distinctive brand of blues on the electric violin.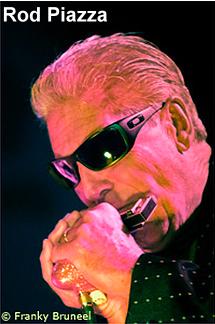 Rod Piazza will appear on June 9. At this point in his career, Piazza has been recording since he started as a leader in 1967 fronting The Dirty Blues Band, worked through multiple W.C. Handy Award winning with his current band The Mighty Flyers, and made his countless appearances both live and on record with legendary blues figures. Piazza has set a standard for harmonica virtuosity that has established him as one of the most influential living blues harp players. The core of his band has been together for more than three decades.
CONTINUE ON TO...:

THIS WEEK'S >LAS VEGAS NEWS
LAST MONTH'S >LAUGHLIN NEWS
>VEGAS VIEW FULL ARCHIVES
Return to >"Heard Around Town"
Return to >Las Vegas Leisure Guide