STEVE MILLER BAND IS NEXT AT THE LAUGHLIN EVENT CENTER!

The Laughlin Event Center's lineup for this year began March 4 with Lady Antebellulm. The next three concerts in the first half of 2016 will be the Steve Miller Band April 16 at 8 p.m., Miranda Lambert May 6, and Brad Paisley June 18. The Laughlin Event Center is the newest outdoor entertainment venue in Laughlin with concert seating for up to 10,200.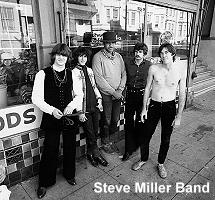 Steve Miller, the self-proclaimed "gangster of love," was a mainstay of the San Francisco music scene that upended American culture in the late '60s with albums like "Children of the Future," "Sailor" and "Brave New World." Miller perfected a psychedelic blues sound. In the '70s, he crafted a brand of pure pop that dominated radio, including "Take The Money and Run," "Rock'n Me," "Fly Like an Eagle," "Jet Airliner" and "Jungle Love." In recent years, Miller has immersed himself in the blues once again.
The Aquarius is offering a Steve Miller Band concert package that starts at $278. It includes a two-night stay, tickets to the concert and drink specials. Guests, who book with the special code Steve16 for April 15-17 will get two-for-one Budweiser or Bud Light at all casino bars and two-for-one beverages inside The Cove Bar & Lounge and Duet Coffee & Wine.
VINCE GILL WILL HEADLINE AT THE E CENTER
On Saturday, March 19, 20-time Grammy Award-winning singer/songwriter/musician Vince Gill will debut in the Edgewater's E Center at 8 p.m. Tickets range from $25 to $100.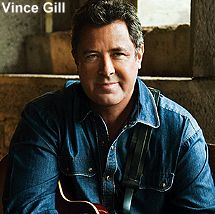 Gill was born in Oklahoma in 1947. He made his first solo album "Turn Me Loose" in 1984, which earned him the Academy of Country Music's Top New Male Vocalist Award. In 1989, Gill recorded "When I Call Your Name," which was certified double platinum for 2 million copies sold. Known for his top-notch songwriting and world-class guitar playing, he has won 18 CMA awards, is a member of the Country Music Hall of Fame and the Grand Ole Opry, and has a star on the Hollywood Walk of Fame. He is married to Christian pop singer Amy Grant.
BJ THOMAS AND SHEENA EASTON ARE RIVERSIDE HEADLINERS
Music stars BJ Thomas will take over Don's Celebrity Theatre at 7 p.m. March 11-13 and Sheena Easton at 8 p.m. on April 2 and 3. Tickets are $30.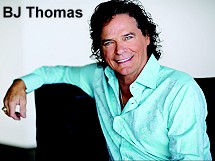 BJ Thomas is a true American institution providing a half a century of music. It's been some 47 years since his first gold selling hit on Scepter Records. The singer, a five-time Grammy and two-time Dove Award winner, has sold more than 70 million records and is ranked in Billboard's Top 50 most played artists over the past 50 years.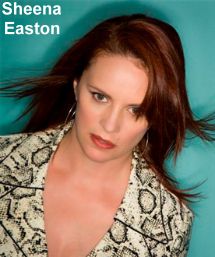 Sheena Easton is known worldwide and her "For Your Eyes Only" song from the James Bond movie has been a global hit. Easton's 1980 debut singles, "Modern Girl" and "9 to 5," made her the first UK female artist to appear twice in the same UK top ten. Easton is a two-time Grammy Award winner, winning Best New Artist in 1981 and Best Mexican-American Performance in 1985, for her duet with Luis Miguel on the song "Me Gustas Tal Como Eres." She has received five U.S. Gold albums and one U.S. Platinum album.
HARRAH'S RECREATES ABBA'S MUSIC WITH TRIBUTE SHOW
"Abbacadabra - The Ultimate Abba Tribute" will be performing the Swedish super group's greatest hits in the Fiesta Showroom at Harrah's from March 17-28 with shows at 7 p.m. nightly except Tuesday and Wednesday. Tickets are $35.
This is the time to break out the bell bottoms while you listen to Abbacadabra perform ABBA's greatest hits in full 1970s fashion and flair. Beloved songs like "S.O.S.," "Super Trouper" and "Dancing Queen" are recreated in perfect detail. Abbacadabra has toured throughout the United States playing to enthusiastic ABBA-loving crowds for more than 10 years.
COMEDIANS FILL WEEKENDS AT EDGEWATER WITH LAUGHTER
Future comedians booked for "Comedy on the Edge" at the Edgewater's Inferno Showroom include: March 11-13 Adam Richmond and Sandro Iocolano; March 18-20 Travis Simmons and Eric Henderson; March 25-27 Phil Perrier and Dan Friedman; April 1-3 Kevin Downey and Eric Potts; April 8-10 Todd Johnson and Ron Placone; April 15-17 Brooks McBeth and Nat Baimel; April 22-23 Jack Willhite and Eli Nicolas; and April 29-May 1 Chas Elstner and Derrick Stroman. Two comedians are paired each week for shows Friday through Sunday at 7 p.m. Tickets are $10 with veterans getting a $2 discount on Sunday.
Adam Richmond will appear March11-13 with Sandro Iocolano. Richmond is a writer, actor and voice-over artist, who has appeared on Nickelodeon, Fox Sports Net, and several nationally televised commercials. His thought provoking material and fearless stage presence make him one of the funniest comedians coming out of Canada today. He has completed a tremendously successful tour for the American troops in Japan/Korea/Guam, has added South Africa and Australia to the list, and recently performed at the Melbourne International Comedy Festival.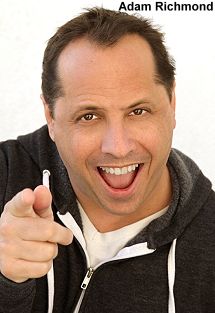 Travis Simmons paired with Eric Henderson will headline March 18-20. Simmons is an 18-year comedy veteran. He is known for his brilliant observations, amazing impressions, and astute political commentary. The 6' 7" Marine Corps veteran sings and does impressions of Louis Armstrong, Redd Foxx, Cosby and Darth Vadar. He won the I Sound More Like Bill Cosby than Bill Cosby contest. His charity shows Funny 4 Food raised more than $50,000 for food banks in Western Washington and has expanded to Oregon. His Christmas event Jokes for Little Folks has generated 7,000 toys for kids in Seattle and Tacoma. Simmons has more than 3 million video plays on YouTube. Simmons is "Changing the World One Joke at a Time."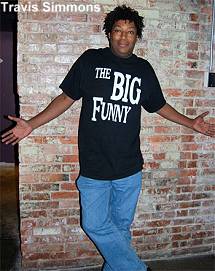 Phil Perrier will be partnered with Dan Friedman March 25-27. Perrier is a 30-year veteran touring comedian and longtime contributing writer for Jay Leno. Perrier performs his clever, insightful act about relationships between men and women, modern technology, aging and baldness at major comedy clubs nationwide. He has shared the stage with Leno, Drew Carey, Larry The Cable Guy, Billy Gardell, Michael Winslow and Dave Attell. Perrier had a near fatal surfing accident in 2005. In 2013, he was hired as a staff writer for "The Arsenio Hall Show" and also performed standup on the show and acted in several sketches. When Perrier isn't sleeping or eating Chinese food, he finds time to write a blog for the LA Daily News and the Huffington Post.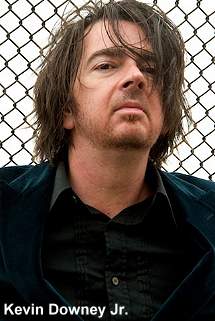 Kevin Downey Jr. is teamed with Eric Potts April 1-3. Downey's cutting edge comedy made him a semi-finalist on Season 8 of "America's Got Talent." He was labeled "refreshingly bizarre" by fellow comedian Joe Mulligan. He is a 27-year veteran of the comedy circuit, who has performed in major clubs and with major comedians including Jerry Seinfeld and Chris Rock. Downey is also a proud member of Armed Forces Entertainment and travels the world performing for the troops. He authors a column called, "Drinking on $11 a Night" which can be read in "Bachelor Pad Magazine" and "GC" magazine, and online.
AQUARIUS RUNS ace | PLAY™ NEW MEMBER SCRATCH MAGIC PROMOTION
The Aquarius is offering a multitude of prizes including a grand prize of $100,000 cash during its ace | PLAY New Members Scratch Magic promotion running now through March 31. Participants that sign up for an ace | PLAY card and earn 100 base points during the first 48 hours automatically receive a scratch-and-win card with the chance to win cash prizes. With every additional 500 base points earned during the first 48 hours, new members earn additional scratch-and-win cards. All new card members receive instant rewards.
TOP OF NEXT COLUMN
RIVERSIDE HAS TWO TRIBUTE SHOWS IN MARCH
The first tribute show at the Riverside this month in Don's Celebrity Theatre will be "Winter Dance Party" - tributes to Buddy Holly, Ritchie Valens and The Big Bopper running Tuesday through Sunday, March 15-20 at 8 p.m. Tickets are $32.
John Mueller's "Winter Dance Party" is the official live and authentic re-creation of Buddy Holly, Richie Valens and the Big Bopper's final tour and the only show endorsed by the estates of all three. Each live concert performance includes more than two hours of all the hit songs of the 50's era: "That'll be the Day," "Peggy Sue," "La Bamba," "Chantilly Lace" and many more.
"The Man in Black - Tribute to Johnny Cash" will run March 22-27 at 8 p.m. Tickets are $33.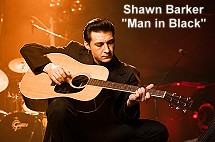 This show delivers an amazing recreation of the 20th century pop culture figure Johnny Cash in the early 1960s at the height of his career as a slim, trim, energetic perform with a polished voice. The concert starring Shawn Barker as Cash bottles a frozen moment in time. It was created in 2005 and has been performed across the United States and Canada since then.
UPCOMING SPECIAL EVENTS
The 34th Annual Laughlin River Run presented by Dal Con Productions will attract thousands of motorcyclists and take place Wednesday through Saturday, April 27-30. This town-wide event features music, special events, rides, displays, giveaways, a custom bike contest, and much more.
The annual Chefs Food Fest will be held at the Aquarius Ballroom on Thursday, June 9. This event sells out every year. It features casino food and beverage departments, local restaurants and spirit and wine distributors going all out to impress judges with their best food and creative displays. People attending get to sample everything at this fundraiser for River Fund, Inc. Doors open at 5:30 p.m. Tickets are $50, call the Laughlin Chamber of Commerce at 702-298-2214.
A variety of Riverwalk Festivals are being held along the Riverwalk at the Colorado Belle with music and food embracing the theme of the festival and food and beverages being sold at booths near the stage. Upcoming festivals include: March 11-13 and 17-20 Shamrocks & Shenanigans - two weekends celebrating St. Patrick's Day featuring music by California Celts, Paddy's Pig, Kris Colt & Black Rose, Finnegan's Wake and Rebel Celts; April 15-17 Rockin' on the River; April 22-24 8th Annual Blues & Brews Festival and April 27-30 River Run - both featuring John Earl & The Boogie Man Band, The Chris Hiatt Band and others; May 6-8 Baja Days Riverwalk Festival; May 27-29 Rock 'n' Ribs Festival; and June 17-19 Country Beer Garden.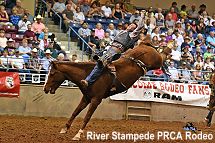 The Avi River Stampede - PRCA Rodeo will take place at the Mojave Crossing Event Center across the river from the Avi on Friday, March 11 at 7:30 p.m. and Saturday and Sunday, March 12 and 13 at 2 p.m. The Avi will present Fort Mojave Classic Xtreme Bulls on Saturday, March 12 at 7:30 p.m. Rodeo action will feature Mutton Busting, Tie Down Roping, Barrel Racing, Bull Riding and more. Tickets range from $5 to $30.
EVERY THURSDAY THE AVI PRESENTS BLUES AT THE RIVER
Blues music takes over the Avi's Arrowweed Lounge every Thursday night at 7 p.m. Upcoming acts include: Jeremiah Johnson Band March 10; Lee Rocker March 17; Andy T-Nick Nixon Band March 24; and Indigenous March 31.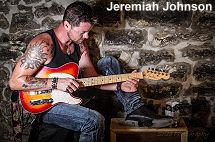 Jeremiah Johnson has been writing original music for decades and has a five-album discography. Though born and raised in St. Louis, Mo., he seasoned his songwriting by spending a decade on the Gulf Coast of Texas.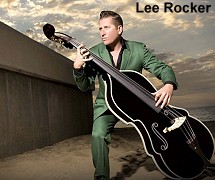 Lee Rocker made his mark singing, playing, standing on, spinning and rocking his giant upright bass in the Grammy-nominated group The Stray Cats. The legendary group sold nearly 10 million albums and garnered 23 gold and platinum certified records worldwide.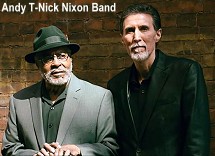 The Andy T-Nick Nixon Band, fronted by guitarist Andy T and vocalist Nick Nixon, displays great musicianship and collaboration.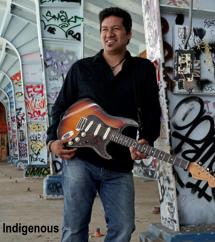 Indigenous is a noteworthy rock group led by a sincere blues man and Native American, Mato Nanji. The band's music is laced with the problems and harsh realities of reservation life, and Nanji's Native roots can be found in each song; however, his undeniable, raw talent and respected nature certainly go above and beyond all racial and cultural barriers and boundaries.
ABOUT TOWN NEWS ITEMS
More great headlining acts coming to the E Center at the Edgewater include: Creedence Clearwater Revisited on Friday, April 29; Kenny Rogers - The Gambler's Last Deal Final World Tour with Special Guest Linda Davis on Saturday, June 25; STYX on Saturday, July 16; and Dwight Yoakam on Saturday, July 23. All shows are at 8 p.m.
Brad Paisley will be featured at the Laughlin Event Center on Saturday, June 18. Tickets range from $45 to $350.
Bret Michaels will appear at Harrah's Laughlin Rio Vista Outdoor Amphitheater on Saturday, April 30.
The Riverside will feature more tribute shows this year: Scott Keo - Tribute to Michael Bublé April 5-10; Randy Linder's Tribute to Creedence Clearwater Revival May 11-15; and Neil Diamond Tribute starring Rob Garrett Aug. 3-7.
John Lee Smith, known by his stage name Big SMO, will perform in the Avi Grand Ballroom on Saturday, March 19 at 8 p.m. He is an American country rap musician, songwriter, producer and film director. Tickets are $20 and $30.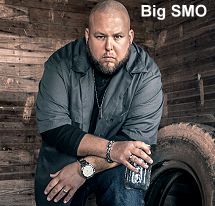 The Pioneer's restaurant Bumbleberry Flats will be hosting a Farm to Table Dinner on Friday, March 11 at 6 p.m. with Chef Craig Pinkard utilizing many locally produced food products including spirits from Kingman's Desert Diamond Distillery as a fundraiser for Rotary Club of Laughlin. The five-course meal is $65, call Mike Conner at 928-444-0771 or email icoa@npgcable.com.
Ink Mayhem - Tattoo Convention will be held on "D" Deck at the Colorado Belle April 27-30. There will be live tattooing by some of best tattoo artists, prizes, daily tattoo contests, vendors, raffle, full bar throughout each day and night Wednesday-Saturday.
The 2016 Tropicana Laughlin Whiskey Weekend Event will take place at The Lounge and restaurants at the resort March 17-19. Event will feature a variety of Irish whiskeys in shot samplers, entrees at restaurants featuring whiskey, and Irish music by Kelly's Machine Gun.
The 29th Annual Gambler Classic River Run will take place in the North Parking Lot at the Tropicana March 31-April 2. This event includes Chevys car show, Sock Hop, raffles, a Show n Shine on Saturday at 10 a.m., and more.
The next Tom & Sharon's Dance Party will be held at the Riverside in The Karoake Dance Club on Saturday, March 12 from 1:30-4 p.m. Dance moves go from swing and country to ballroom and Latin. There is an admission fee, call Tom and Sharon Craddock at 928-444-4067.
An all-day International Gift and Craft show will be held at the Tropicana March 12 and 13 starting at 10 a.m. The show will feature several vendors showcasing handmade items such as exotic Indian skirts and tops, belly dancing and Zumba apparel, jewelry, scarves, Pashminas, Native American jewelry and pottery, pain relieving oils and sea salts, etc. Admittance is free.
Another International Gift and Craft Show will be held at the Edgewater in the Taos Room on April 2 and 3 from 10 a.m. to 9 p.m. This show will again have vendors with the wide range of items plus home decorations, candles, picture frames, keepsake boxes and more.
The 26th annual Rural Roundup will be held at the Aquarius April 13-15. Tourism volunteers and professionals from all over the state of Nevada attend. This year there will be five keynote speakers and four concurrent sessions. For information, visit RuralRoundup.com. Early Bird registration until April 1 is $65, after that $100.
LOS LOBOS AND LOS LONELY BOYS HEADLINE OUTDOORS AT HARRAH'S
Two musical forces of nature Los Lobos and Los Lonely Boys will appear at the Rio Vista Outdoor Amphitheater at Harrah's on Saturday, April 2. Tickets for the 8 p.m. show are $24, $35, $46, and $57.
Los Lobos were already East L.A. neighborhood legends, Sunset Strip regulars and a Grammy Award winning band for Best Mexican-American/Tejano Music Performance by the time they recorded their major label debut "How Will The Wolf Survive?" in 1984. This is a five-member guy group that has stuck together for decades.
Los Lonely Boys is a close-knit Texas trio. Their last album is "Revelation." This group likes to create music that's about the love and the energy and the spirit that people have.
CONTINUE ON TO...:

THIS WEEK'S >LAS VEGAS NEWS
LAST MONTH'S >LAUGHLIN NEWS
>VEGAS VIEW FULL ARCHIVES
Return to >"Heard Around Town"
Return to >Las Vegas Leisure Guide