LADY ANTEBELLUM NEXT SUPER ACT AT LAUGHLIN EVENT CENTER!

The seven-time Grammy Award winning Lady Antebellum will headline the Laughlin Event Center on Friday, March 4 at 8 p.m. Tickets for the outdoor show range from $49 to $350.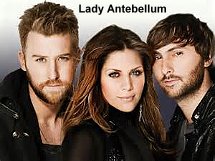 Lady Antebellum formed in 2006 blends contemporary country with soulful '60s R&B mix emphasizing the famous trio's rich harmonies and instrumental skills. Their 2009 single "Need You Now" became the first of many hits to reach not just the country Top Ten but the pop Top Ten as well. Driven by the need to continually evolve, the country trio always seems to be in transit, pushing toward a newer, bolder sound one minute and hitting the road for a worldwide tour the next. Sometimes, those two things happen at once. With "747," Lady Antebellum's fifth album, the band captured the speed and spirit of its critically- acclaimed live show in 11 new songs.
The is offering a Lady Antebellum Concert Package March 4-6 that includes two concert tickets, a two-night stay and two-for-one Budweiser or Bud Light at all casino bars as well as a complimentary beverage inside The Cove Bar & Lounge and Duet Coffee & Wine. Package starts at $311 plus tax, use code LADYA61 online or call 800-662-5825.
OAK RIDGE BOYS WILL SPEND TIME AT THE RIVERSIDE
The Oak Ridge Boys will bring their four-part harmonies and upbeat songs to the Riverside Feb. 8-14 with 7 p.m. shows and 3 p.m. matinees on Feb. 9, 10, 11 and 13. Tickets are $38.50.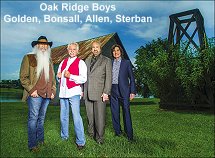 Theirs is one of the most distinctive and recognizable sounds in the music industry.
The group has scored 12 gold, three platinum, one double platinum album and single, plus more than a dozen national No. 1 singles and 30 Top Ten hits. Every time they step before an audience, the Oak Ridge Boys bring four decades of charted singles and 50 years of tradition to their stage show. Their string of hits includes the country-pop chart-topper "Elvira."
TERRY FATOR WILL VISIT THE EDGEWATER
"Terry Fator: The VOICE of Entertainment" will return to the Edgewater E Center on Saturday, Feb. 27 with an 8 p.m. performance. Tickets range from $25 to $90.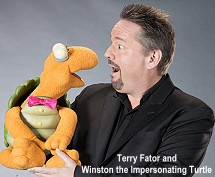 The "America's Got Talent" winner and Las Vegas headliner at The Mirage will present an evening of singing, comedy, and incredible celebrity impressions. He works with an irresistible cast of characters including Winston, the Impersonating Turtle; Emma Taylor, the little girl with the big voice; Maynard Tompkins, the Elvis Impersonator; Duggie Scott Walker, the annoying neighbor; and many others.
NEXT TOWNWIDE EVENT IS DESERT RACES FOR UTVS
Laughlin is a perfect location for desert racing. The Polaris RZR UTV World Championship will be held Thursday through Saturday, Feb. 18-20 with the 17-mile race course taking over the nearby desert. This event features motorcycles and quads, numerous classes, tech contingency, vendors, etc. Each year, The UTV World Championship showcasing the best of UTV racing continues to grow and put hundreds of race teams in front of massive crowds of spectators. The event becomes an off-road television show on NBC Sports. For more information, visit www.utvunderground.com.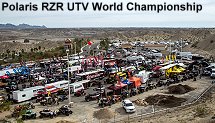 RIGHTEOUS BROTHERS BRING 'LOVIN' FEELING' TO THE RIVERSIDE
With a new partner, Bucky Heard, Bill Medley keeps The Righteous Brothers music alive. The new duo will be performing in concert at the Riverside Feb. 24-28. Tickets are $35.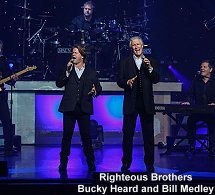 With a string of No. 1 hit classics, including the most played song in radio history, "You've Lost That Lovin' Feelin'," the Rock and Roll Hall of Fame duo of Bill Medley and Bobby Hatfield topped the charts for four decades. After Hatfield's death in 2003, Medley continued to perform around the world as a solo act, but fans and friends pleaded with him to keep The Righteous Brothers alive. Medley changed his mind when he caught Heard's show and found a new partner. Now their concert experience features the original duo's biggest hit.
COMEDIANS FILL WEEKENDS AT EDGEWATER WITH LAUGHTER
Friday through Sunday each week, two comedians are paired for "Comedy on the Edge" at the Inferno Showroom in the Edgewater with shows at 7 p.m. Tickets are $10 with veterans getting a $2 discount on Sunday.
Future comedians include: Jan 29-31 Billy Ray Bauer and Tara Brown; Feb 5-7 Dennis Blair and Cliff Yates; Feb. 12-14 Justin Berkman and Peter Sers; Feb. 19-21 Dwayne Gill and Dougie Almeida; Feb. 26-28 Allan Stephan and John Totle; March 4-6 Alvin Williams and Aaron Woodall; March 11-13 Adam Richmond and Sandro Iocolano; March 18-20 Travis Simmons and Eric Henderson; and March 25-27 Phil Perrier and Dan Friedman.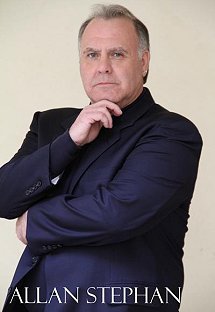 Dennis Blair will appear with Cliff Yates Feb. 5-7. Blair appeared with many major celebrities and toured with George Carlin for more than 18 years in the United States and Canada. He has also performed on "The Tonight Show" and HBO, co-hosted the "Stephanie Miller Radio Show" with Elayne Boosler, and entertained everywhere from Carnegie Hall in New York and the Universal Amphitheater in Los Angeles to the Kennedy Center in Washington, D.C.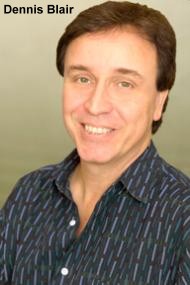 Justin Berkman will co-headline Feb. 12-14 with Peter Sers. Berkman doesn't just tell jokes; he puts on a show. He is a favorite at colleges and comedy clubs across America and a fixture at the top comedy clubs in Los Angeles, where he produces the Alpha Comedy show at the Hollywood Improv. He is the co-host and co-creator of The Perfect Pair game show, which is currently touring colleges nationwide. Berkman was one of the headliners on The New Generation of Comedy Tour and recently took part in a new stand-up comedy TV show called "Uncontrolled Comedy." He was one of the winners and was featured on three episodes of MTV's "Yo Momma," and has been seen on FX's "The People's Champion" and SiTV's "Breakfast, Lunch, and Dinner."
Dwayne Gill is paired with Dougie Almeida Feb. 19-21. Being funny since birth, the fact that Gill was a cop was too serious a job for him. He found an outlet for his humor when he got on a stage at the Ann Arbor Comedy Showcase in 1993. After only two more performances, he got his first paid booking at Gadzooks Comedy Club. Gill's topics range from current events, men and women relationships to the crazy situations he's encountered as a police officer. As an actor, Gill has appeared in the ABC crime drama "Detroit 1-8-7" and the movie "Crave." Gill was voted "Best of the Fest" at the San Luis Obispo Comedy Festival 2013 and the Wildcard Winner in the Stand Up its Miller Time National Comedy Contest with Kevin Hart 2012.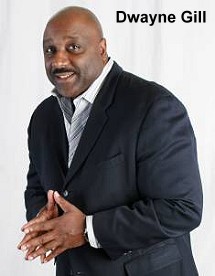 Feb. 26-28 will have comedians Allan Stephan and John Tole closing out the month. Longtime comedy veteran Stephan's stand-up is a brand of conversational humor coupled with finely honed improvisational skills. He has headlined every major club in the country, and for six years played casinos and arenas with the notorious Outlaws of Comedy starring comedian Sam Kinison. Stephan turned to writing in the mid-90s and became the executive producer for "Roseanne" on TV and served as co-executive producer on HBO's "Arli$$." He was nominated for a WGA Award in 2007 for the show he co-created, "Assume the Position with Mr. Wuhl" on HBO.
MICKEY GILLEY WILL HEADLINE AT THE RIVERSIDE
Mickey Gilley's touring includes a stop at the Riverside Feb.16-21. Tickets are $38 for his 7 p.m. shows in Don's Celebrity Theatre.
Gilley's love of music grew with him sneaking up to windows of clubs to absorb the haunting sound of Louisiana rhythm and blues. He learned to play piano at an early age but did not achieve success like his cousin Jerry Lee Lewis until the mid-70s. In 1971, Gilley and a partner, opened Gilley's, known as the world's largest honky-tonk. It was there Mickey started experiencing his first success when he released "Room Full of Roses."
TOP OF NEXT COLUMN
LITTLE RIVER BAND STOPS AT THE AVI
The famous Australian Little River Band will appear at the Avi in the Grand Ballroom on Saturday, Feb. 13 at 7 p.m. Tickets are $25 and $35.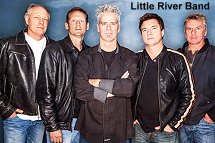 Little River Band, originally a blend of musicians who had enjoyed success as part of other Australian rock acts, was formed in Melbourne in 1975. Their focus became getting airplay on American radio, which they achieved claiming their place as one of the great vocal bands of the '70s…and the '80s. Their worldwide album and CD sales now top 30 million.
FAN HALEN PERFORMS TRIBUTE SHOW AT THE AVI
The Avi will feature "Fan Halen - The World's #1 Tribute to Van Halen" on Saturday, Feb. 6 at 8 p.m. Tickets are $15.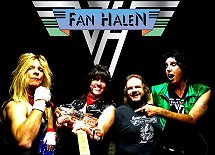 Based in Southern California, Fan Halen has been together for more than 10 years providing a true-to-life tribute to not only the Van Halen band but the spirit of an era. When you see a Fan Halen show you feel like its 1984 all over again. From the look of the band, the choreography, the note-for-note reproduction of the greatest rock songs ever written to the sonic energy of the performance, nothing is overlooked.
AQUARIUS OFFERS SPECIAL 'JUBILEE HOLY YEAR OF MERCY' RATES
Celebrated every 25 to 50 years, the "Jubilee Holy Year of Mercy" is designated by the Pope and offers indulgence of sins to those who enter the Holy Doors of designated churches for confession. St. John the Baptist Catholic Church, an official pilgrimage site of the Diocese of Las Vegas and one of five pilgrimage sites in Southern Nevada, will open its Holy Doors every day throughout the "Jubilee Holy Year of Mercy."
Aquarius is offering a special room package in celebration of its neighbor St. John the Baptist Catholic Church. Visitors who use code BLESS16, now through Nov. 20, 2016, will receive 10 percent off their entire stay as well as a buy-one, get-one free brunch in the Windows on the River Buffet.
EDGEWATER-BELLE CELEBRATE WITH MARDIS GRAS FESTIVAL
It will be Mardi Gras Festival time again on the Riverwalk between the Edgewater and Colorado Belle with a celebration Feb. 12-14. The party will feature free live entertainment with authentic Cajun music by Mark St. Mary's Louisiana Blues & Zydeco Band and the California Strip Kings on the Loading Dock stage. There will be beverages and southern style food available for sale.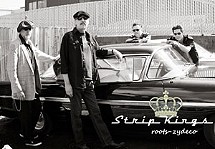 The next Riverwalk event will be the Country on the River Festival, March 4-6.
RIVERSIDE SHOW PAYS TRIBUTE TO GEORGE STRAIT
"The Troubadour Experience, Tribute to George Strait" is scheduled at the Riverside in Don's Celebrity Theatre Feb. 2-7. Tickets are $30 for the 7 p.m. shows.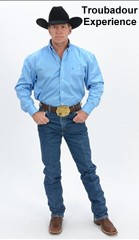 In true George Strait tradition, The Troubadour Experience treats the audience to a live authentic tribute to country music's legendary performer. Strait's career spanning 32 years includes charting more No.1 hits than any other artist, in any genre at 60 and counting. The show incorporates all of the real concert production that makes it look, sound and feel as if you are truly at a George Strait concert. Each member of the band was hand chosen for their expertise and attention to detail.
John Eric performs as Strait. His stage presence, music, and personality resemble country music legends Strait and Clay Walker. The Troubadour Experience is built around Eric's vocal approach that closely resembles Strait's.
THE AVI PRESENTS BLUES AT THE RIVER EVERY THURSDAY
It's the sound of blues music in the Avi's Arrowweed Lounge every Thursday night at 7 p.m. Nevada time. February's lineup includes: Hector Anchondo, Mike Zito, John Nemeth, and Rick Estrin & The Nightcats.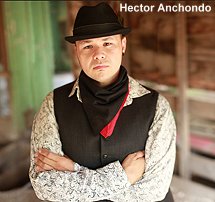 Hector Anchondo on Feb. 4 lives and breathes the blues. At 16-years-old, he picked up his first guitar and never looked back. He was drawn to artists who played Fender Stratocasters like Jimi Hendrix, Eric Clapton, Stevie Ray Vaughn, and country greats such as Hank Williams Sr. and Johnny Cash. Now in his 30s, Anchondo has an impeccable slide guitar and a mature blues voice.
Mike Zito follows on Feb. 11. As a performer, songwriter and producer, he has been a rising star the past several years in the blues/roots world. In 2010, the title-track for his "Pearl River" album, which he co-wrote with Cyril Neville, won the Blues Music Award as "Song of Year." His last solo CD, "Greyhound," was nominated for "Rock Blues Album."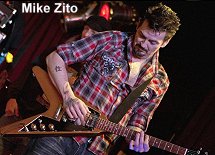 On Feb. 18, John Nemeth will be center stage. His love for soul music began in Boise, Idaho, where he started his musical journey from his first gigs fronting a teenaged band to five Blues Music Award nominations in 2013. It's where this talented son of a Hungarian immigrant gained his early chops on the harmonica.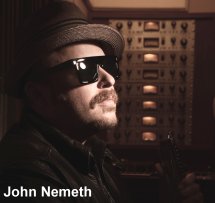 Rick Estrin & The Nightcats have the Feb. 25 slot. Award-winning harmonica player, singer and songwriter Rick Estrin and his cohorts The Nightcats perform live for crowds of dancing, shouting, laughing and cheering people. They serve up fresh and modern original blues injected with a solid dose of gritty roadhouse rock 'n' roll.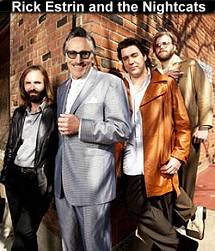 POW WOW CELEBRATES NATIVE AMERICAN CULTURE
The annual Avi Kwa Ame Pow Wow will be held at the Mojave Crossing Event Center across the river from the Avi, Feb. 12-14. This is a Native American gathering with some events open to general public, including bird singing and dancing, the grand entry and gourd dancing. Vendors and food are also featured. Event hours given in both Arizona and Nevada times because of the winter hour difference are Friday 6 p.m. Ariz., 5 p.m. Nev., and all day Saturday-Sunday staring at 11 a.m. Ariz., 10 a.m. Nev. Cost is $5 per day or $8 for a two-day pass.
GENERAL NEWS ITEMS
The instantly recognizable Charo will appear at the Riverside March 2-6 and share her witty humor, loveable accent and mastery of the flamenco guitar. Tickets are $34.
On Friday, March 11, Bumbleberry Flats at the Pioneer will host a Farm to Table Dinner at 6 p.m. with Chef Craig Pinkard utilizing many locally produced food products including spirits from Kingman's Desert Diamond Distillery as a fundraiser for Rotary Club of Laughlin. The five-course meal and special gift costs $65, call Mike Conner at 928-444-0771 or emailicoa@npgcable.com.
The annual Oatman Bed Races will take place Saturday, Jan. 30 in nearby Oatman, Ariz., at 1 p.m. following the 12:45 p.m. parade of entrants. This challenge has teams of five people each competing in bed races down the Main Street of historic town. Each team has one member riding and four members pushing the bed down the street in the fastest time possible. Teams have to change the bed at the end of the street before turning around and heading back to finish line.
Suzy Bogguss, one of country music's most pristine and evocative vocalists, will star at the Riverside Jan.26-31. With the release of the Illinois native's 1989 major label debut, "Somewhere Between," Bogguss became one of the key artists that defined '90s country. She scored a string of Top 10 singles and her 1991 album of that name was certified platinum. Tickets are $30.
The 25th Annual Bids for Kids Auction will be held Saturday, Jan. 30 at 5 p.m. at the Aquarius. A vast variety of items will be up for bid including a 2005 Dodge Stratus SXT, Disneyland/California Adventure Park passes, Grand Canyon Railway tickets, "Stay, Play and Ride" packages at the Stratosphere in Las Vegas, and a lot of autographed sports memorabilia. Proceeds will benefit Boys & Girls Clubs of the Colorado River. Entry fee is $25 in advance and $30 at the door; call 928-763-1411
The next Tom & Sharon's Dance Party events held in The Karaoke Dance Club at the Riverside will be on Saturdays, Feb. 13 and 27 from 1:30-4 p.m. Dance moves go from swing and country to ballroom and Latin. There is an admission fee, call Tom and Sharon Craddock at 928-444-4067.
The Aquarius' "Feed A Family" program provided meals to 1,140 local families of four, resulting in 4,560 individuals being fed over holiday season. The charitable initiative, combined ace | PLAY points contributed by card members with cash and credit contributions to provide families in need with meals for Thanksgiving and Christmas. The donated boxes were individually packed by Aquarius volunteers.
A show of guns, ammunition, knives, military items, jewelry, art, Old West memorabilia, coins, collectibles and more will be presented by High Desert Events at the Mohave Country Fairgrounds in Kingman, Ariz., on Jan. 30-31 starting at 9 .m. Admission is $7 and $10 for two days.
The Colorado River Quilters will hold their River VII Red, White and Blue Quilt Show on Feb. 12 and 13 with quilts on display and for sale and vendors including scissor sharpening, boutique, quilt raffle, door prizes. The event will be held at the Bullhead Area Chamber of Commerce, 1251 Hwy 95, Bullhead City, Ariz., starting at 9 a.m. each day. Admission is $5.
CONTINUE ON TO...:

THIS WEEK'S >LAS VEGAS NEWS
LAST MONTH'S >LAUGHLIN NEWS
>VEGAS VIEW FULL ARCHIVES
Return to >"Heard Around Town"
Return to >Las Vegas Leisure Guide