JAY LENO VISITS E CENTER!

Iconic comedian Jay Leno will appear at the E Center on Saturday, March 7. Tickets to his 8 p.m. show range from $55 to $105.

Keeping busy since leaving his spot as the "Tonight Show" host, a position he occupied since May 1992, the former NBC late-night celeb is back in his comfortable role as stand-up comedian. Leno is also an author, philanthropist, and the recipient of the People's Choice Award and the Harris Poll selection as most popular star on television. Other personal highlights include his induction into the Academy of Television Arts and Sciences' Broadcasting Hall of Fame, the Mark Twain Prize for American Humor, and a star on Hollywood's Walk of Fame -- asking that it be placed in front of the Ripley's Believe It Or Not Museum since that is where he was arrested for vagrancy when he first arrived in Hollywood.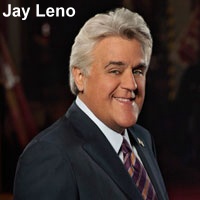 ALABAMA WILL HEADLINE LAUGHLIN EVENT CENTER
Alabama, the trio of cousins from Fort Payne, Ala., will take over the Laughlin Event Center on Saturday, March 28 at 8 p.m. Tickets range from $25 to $250.
At the end of last year, the group concluded a tour celebrating the release of their gospel album, "Angels Among Us: Hymns & Gospel Favorites." This year, the band will release their first studio album of new material in 14 years and continued touring. Alabama has had 43 No. 1 singles including 21 No. 1 singles in a row.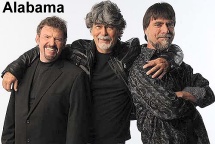 The awards and plaudits Alabama has earned through the years encompass more than 150 major industry nods, including: two Grammys; Entertainer of the Year awards three times from the CMA and five times from the ACM; ACM Artist of the Decade; 21 Gold ®, Platinum ® and Multi-Platinum ® albums; and RIAA's Country Group of the Century.
LONESTAR 'UNPLUGGED' HEADLINE AVI GRAND BALLROOM
Lonestar "Unplugged" will be the headlining act at the Avi in the Grand Ballroom on Saturday, March 21 at 8 p.m. Tickets are $30.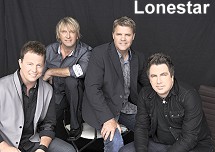 Lonestar is marking a 20-year career anniversary. The multi-platinum country music quartet has reunited with original lead singer Richie McDonald. They are working on a brand new album and embarking on an extensive anniversary tour, with more than 90 dates scheduled in North America alone. Lonestar has amassed RIAA-certified sales in excess of 10 million album units since their national launch in 1995 and achieved 10 No. 1 country hits. Originally formed in Nashville in 1992, all four members originally hail from blue collar households, and place a premium on the value of hard work.
'NASHVILLE UNPLUGGED' AT HARRAH'S GIVES BACK STORIES
The most successful hit songwriters from Nashville bring a behind the scenes look at the birth of famous songs with "Nashville Unplugged: The Story Behind the Song" in the Fiesta Showroom at Harrah's from March 4-22. The 8 p.m. nightly except Monday programs cost $29.50 and $40.50.
Songs are the soundtrack to our lives and this program brings a never before seen look at the birth of some of those songs by the people who wrote them. The intimacy of this all-acoustic show makes for a highly interactive connection between the writers and the audience. No show is ever the same because there is no script or band, just three microphones, three acoustic guitars, three stools with some of the world's greatest and most successful songwriters.
The lineup is March 4-8 Danny Myrick and Keith Anderson; March 11-15 Matt Warren and Brice Long; and March 18-22 Earl Bud Lee and Dave Pahanish. These writers have written for such music superstars as Tim McGraw, Jason Aldean, Garth Brooks, Keith Urban and Blake Shelton.
COMEDIANS CREATE LAUGHTER EVERY WEEK AT THE EDGEWATER
Comedians are booked every Friday-Sunday at the Edgewater showroom. Tickets for the 7 p.m. shows are $10 and every Sunday veterans get a $2 discount.
The upcoming "Comedy on the Edge" lineup includes: Feb. 27-March 1-Bob Meddles and Cliff Yates; March 6-8-Frank Gutierrez and Jay Mandyam; March 13-15- Kirk McHenry and G King; March 20-22-Cal Verduchi and Allegra Barnett; and March 27-29-Scott Long and Todd Link.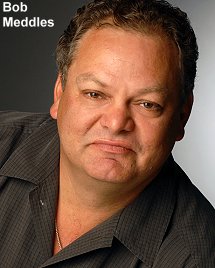 Bob Meddles will be appearing with Cliff Yates Feb. 27-March 1. After more than 12 years working as a newspaper editor and freelance writer, Meddles founded the Slap the Stupid People campaign with tens of thousands of Facebook fans all across the country. He was the winner of the Denver Clean Comedy Contest and at some point won the Toastmasters Humorous Speech Contest. His comedy appeals to a wide range of audiences from young, old and everyone in between, they can relate to Meddles' take on life and lunacy. Additionally, Meddles is an author, having written "The Hacker's Guide to Golf."
Frank Gutierrez and Jay Mandyam are paired together March 6-8. Fifteen-year stand-up comedy veteran Gutierrez has built his comedy around relationship, kids and growing up. He has performed with Dave Chappelle, Chris Rock and Sinbad, as well as Cheap Trick, The Temptations, and The Charlie Daniels Band. Gutierrez has entertained in clubs around the United States, performed for our troops in Iraq and Afghanistan, and appeared on BET Comic View, Showtime at The Apollo and Comedy Central.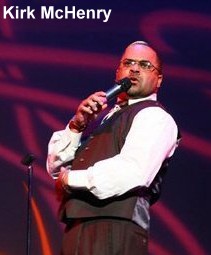 Kirk McHenry and G King are on the roster March 13-15. McHenry talks about everyday life experiences in a storytelling way so practically everyone can relate to his comedy material. A 15-year vet of the comedy circuit, he has performed with Tommy Davidson, Ralphie, Bobby Slaton, Willie Barcena and Charlie Murphy and for our U.S. troops. He's appeared in The Punchline in San Francisco and Sacramento and The Improve Comedy Clubs in San Jose and Hollywood. He made his film debut in the comedy "What are the Chances" starring Snoop Dogg and E40.
Cal Verduchi will work with Allegra Barnett March 20-22. Verduchi has been performing comedy for 20 years in The Comedy Store, The Improv, The Laugh Factory, Stand Up NY, The Comedy Cellar and Funny Bones, etc. He performs great impressions and adult comedy and has worked with Chris Rock, Bobcat Goldthwait, Robert Klien and Jim Breur, and others. Verduchi released a comedy CD entitled, "Good Crowd/Bad Crowd," has been seen on Comedy Central, and heard on XM/Sirius Satellite Radio.
IT'S RODEO TIME FOR THE AVI
The Avi River Stampede PRCA Rodeo is a full-blown rodeo with vendors being held March 13-15 across the river at the Mojave Crossing Event Center. Rodeo is nighttime at 7:30 on Friday and 2 p.m. on Saturday and Sunday (Arizona time). Tickets range from $5 to $30.
On Thursday, March 12 at 7:30 p.m., it will be Mutton Bustin' for youngsters ages 4-7 to ride sheep. Top 3 contestants win prizes. Admission is $5 and free for contestants.
The Fort Mojave Classic Xtreme Bulls is an all-bull riding event taking place on Saturday, March 14 at 7:30 p.m. Tickets again range from $5-$30.
TOP OF NEXT COLUMN
SHEENA EASTON GRACES RIVERSIDE STAGE
Sheena Easton, who is known worldwide, will visit the Riverside March 21-22 appearing in Don's Celebrity Theatre at 8 p.m. Tickets are $25.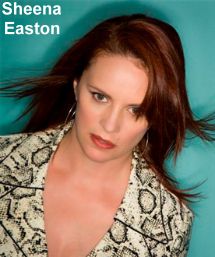 Easton's 1980 debut singles, "Modern Girl" and "9 to 5," entered into the UK top ten, making her the first UK female artist to appear twice in the same top ten. A six-time Grammy nominee in the United States, Easton is a two-time Grammy Award winner, winning Best New Artist in 1981 and Best Mexican-American Performance in 1985 for her duet with Luis Miguel on the song "Me Gustas Tal Como Eres." She has received five U.S. Gold albums and one U.S. Platinum album.
JAMES DARREN APPEARS AT THE RIVERSIDE
James Darren appears at the Riverside Feb. 26-March1. He has enjoyed a successful, multi-faceted career, spanning five decades of motion picture, television, recording and live concert performances. Darren has re-emerged on the recording scene with this latest CD, "Because of You," which is an impressive collection of standards and big band swing. Darren's singing career credits including 14 albums and five Top 10 singles including the 1961 Grammy-nominated "Goodbye Cruel World," which held the No.1 spot on the Billboard charts for six weeks. Tickets are $25.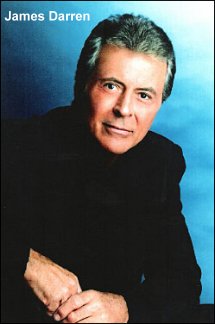 AQUARIUS HOLDS FREE MILITARY JAZZ BAND CONCERT
The Aquarius will hold a free concert from the Commanders Jazz Ensemble, which is part of the United States Air Force Band of the Golden West from Travis Air Force Base in California, in the Aquarius Pavilion on Sunday, March 22 at 3 p.m. People can get two free tickets in advance at the ace|PLAY Center while supplies last.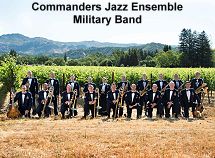 The Commanders Jazz Ensemble carries on the American musical tradition of the great traveling big bands by playing the music of jazz legends such as Duke Ellington, Woody Herman and Count Basie as well as contemporary big band leaders and composers such as Gordon Goodwin and Maria Schneider. The band is currently touring several western states and has performed for thousands of listeners in live concerts and millions worldwide through numerous recordings and media broadcasts.
RIVERSIDE PUTS TRIBUTE SHOWS IN THE SPOTLIGHT
"Man in Black, A Tribute to Johnny Cash" will be highlighted at the Riverside in Don's Celebrity Theatre March 3-8 and "Winter Dance Party – salute to Buddy Holly, Ritchie Valens and The Big Bopper" will follow March 11-15.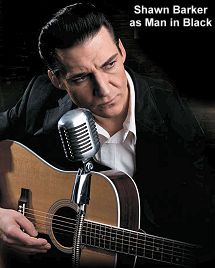 "The Man in Black" features Shawn Barker and tickets are $33. This show delivers the raw prowess that made Johnny Cash a 20th century pop culture figure, while capturing his ability to cross musical genres, age and ethnic barriers.
John Mueller's "Winter Dance Party" is the official live and authentic re-creation of Holly, Valens and the Big Bopper's final tour and the only show endorsed by each star's family estates. Each live concert performance includes more than two hours featuring all the hit songs of the 50s era including: "That'll be the Day," "Peggy Sue," "Oh Boy," "Rave On," "La Bamba," "Chantilly Lace" and many, many more. Tickets are $30.
PIONEER HOLDS ANNUAL BBQ COMPETITION
The Smokey Hayes 4th Annual "Porkin' on the River" BBQ competition will be held in the Front Parking Lot at the Pioneer on Saturday, March 27. There will be two categories of BBQ: pork ribs and pork shoulder. The prizes will be $1,500 prize for the grand champion; $1,000 for reserve grand champion; and other cash prizes in each category. The event includes live music, vendors and a public sampling starting at 12:30 p.m. that costs $2. Entry fee for cookers is $50.
EDGEWATER-BELLE HOST SHAMROCKS & SHENANIGANS FESTIVAL
Folks can celebrate St. Patrick's Day at the Edgewater/Colorado Belle's Shamrocks & Shenanigans Riverwalk Festival featuring free live music by the California Celts and Paddy's Pig, green beer and traditional Irish food. Admission is free. Festival hours are Friday 4-10 p.m.; Saturday 2-10 p.m.; and Sunday noon-7 p.m.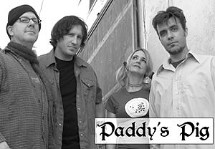 The California Celts is a group of minstrels paying homage to the Celtic-Scotch-Irish music. Paddy's Pig is an Irish band that has played pubs, festivals, parties, and events all over Southern California for more than 10 years.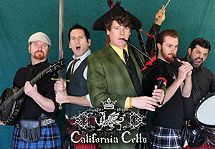 FAST TRACK ITEMS
The 33rd Annual Laughlin River Run will take place April 23-25. The town-wide special event is an annual motorcycle run with thousands of riders visiting, vendors, and varied activities.
Tri State Home Garden & Lifestyle Show will be held at the Edgewater's E Center Feb. 27-March 1 with booths, displays, vendors, antique appraisals, and Mohave County Master Gardeners giving tips, plus more. Entry is $5 and free for ages 16 and under. Hours are 9 a.m.-5 p.m. Friday and Saturday and 9 a.m.-4 p.m. Sunday.
AAU North American Powerlifting and Weightlifting event will take place at Harrah's Ballrooms and Outdoor Amphitheater March 6-8. There will be powerlifting and weightlifting events plus "Feats of Strength" with male, female divisions and various age classes in each. The Friday to Sunday event begins at 8:30 a.m. each day. There's a $10 spectator fee.
This year, 27 Aquarius team members are planning to climb all 1,455 stairs inside the Aquarius' sister property Stratosphere in Las Vegas. Each climber has to raise $150 in addition to their registration fee with funds raised going directly to the American Lung Association.
On Sunday, March 8 from 2-6 p.m., the Colorado River Chapter of the 1st Marine Division Association fundraiser dance party will be held in the Starview Room at the Riverside to help support the Tri City Veterans Day Parade in November. Music will be provided by Rock N Country, formerly the Charley Connor Band, with special guests. There will be 50/50 drawings; no host bar; prizes; and food available for purchase. Tickets are $5 donation; call Paul Walsh 928-754-6247 for details.
The Southern Grounds Festival featuring great country bands March 27-29 will be held at the Edgewater-Colorado Belle and open to the public. Hours will be 4-10 p.m. Friday, 2–10 p.m. Saturday and noon-7 p.m. Sunday.
The upcoming Tom & Sharon's Dance Party sessions at the Riverside will take place from 1:30-4 p.m. on the following Saturdays: March 7, 28 and April 11, 25. There is a fee and dancing covers styles from swing and country to ballroom and Latin. For information, call Tom and Sharon Craddock, 928-444-4067.
CONTINUE ON TO...:

THIS WEEK'S >LAS VEGAS NEWS
LAST MONTH'S >LAUGHLIN NEWS
>VEGAS VIEW FULL ARCHIVES
Return to >"Heard Around Town"
Return to >Las Vegas Leisure Guide