RIVERSIDE LINES UP CRYSTAL GAYLE, OAK RIDGE BOYS AND MEL TILLIS!

Award-winning American country music singer Crystal Gayle, best known for her smash hit, "Don't It Make My Brown Eyes Blue," will headline at the Riverside Feb. 4-7. Tickets are $30 for her 7 p.m. shows. Over the years, Gayle has accumulated 20 No. 1 hits with six certified gold records and she was the first female country artist to reach Platinum sales with her album, "We Must Believe in Magic."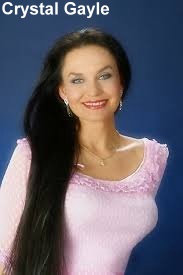 The Oak Ridge Boys celebrating their 40th anniversary together will follow Feb. 9-15. They will perform 7 p.m. shows and 3 p.m. matinees Feb. 10-12 and 14. Tickets are $38.50. The Oak Ridge Boys are known for singing about love. They have enjoyed four decades of classic tunes such as "Bobbie Sue," "Ain't No Short Way Home" and the platinum hit, "Elvira."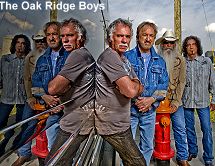 Singer, songwriter, actor and country music legend Mel Tillis will visit the Riverside Feb. 17-22. Tickets are $32 to his 7 p.m. shows. He started performing in the early '50s. Tillis has been the recipient of several awards including Songwriter of the Decade for two decades and CMA Entertainer of the Year. He was inducted into the Nashville Songwriters International Hall of Fame, and for six years during the '70s named "Comedian of the Year. Tillis and his band, The Statesiders, have worked concerts all over the 50 states, Canada, England and other countries.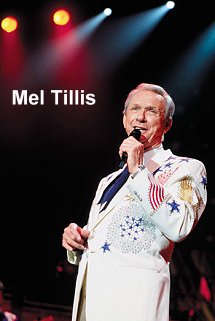 ALAN JACKSON VISITS LAUGHLIN EVENT CENTER
Alan Jackson is celebrating his showbiz career with his 25th Anniversary Keepin' It Country Tour that kicked off earlier this month and making a stop at the Laughlin Event Center on Saturday, Feb. 21 at 7 p.m. Tickets range from $25 to $300. The Edgewater and Aquarius are offering room and show packages.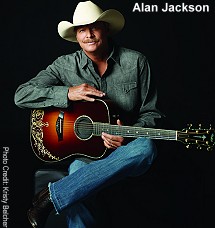 Throughout the course of his career, Jackson has been honored with more than 45 awards from organizations like the Academy of Country Music (ACM) and the Country Music Association (CMA). He released his Greatest Hits album in 1995 and won eight major awards, including CMA Entertainer of the Year. Jackson has played for four presidents and been just about everywhere in the world.
Jackson's "Where Were You (When the World Stopped Turning)," a song commemorating those lost in the Sept. 11 terror attacks, earned him his first Grammy Award for Best Country Song. He received four CMA Awards that year, tying with Johnny Cash for the most CMA wins in a year.
Jackson's concert will also feature up-and-coming special guests, Jon Pardi and Brandy Clark. Last December, Clark earned a pair of Grammy Award nominations - Best Country Album and Best New Artist (all genres).
HUEY LEWIS AND THE NEWS PERFORM AT THE E CENTER
Huey Lewis and The News will mark the group's 35th anniversary performing at the Edgewater's E Center on Friday, Feb. 6 at 8 p.m. Tickets range from $30 to $90.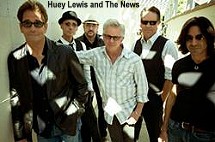 The quintessential American rock band Huey Lewis and The News was formed by two rival Bay Area bands in 1979. Their contagious brand has resulted in selling more than 20 million albums worldwide. The Grammy Award winners have written and performed classic Top Ten Hits including "The Power of Love" and "Back in Time" for the hit film "Back To The Future." "The Power of Love," which was nominated for an Academy Award, went all the way to No. 1 on Billboard's singles chart.
Even with the great recording career the band has had, it's their live performances that remain legendary. One of the highlights of their show is the group's a cappella rendition of early rock 'n' roll classics such as "Sixty Minute Man," "Under The Boardwalk" and "It's Alright."
LITTLE RIVER BAND HEADLINES AT THE AVI
Little River Band (LRB) was formed in Melbourne, Australia, in 1975. Originally the group was a blend of musicians who had enjoyed success in other Australian rock acts. Their new focus was to get airplay on American radio, which they achieved. They immediately claimed their place as one of the great vocal bands of the '70s and the '80s. LRB is considered to be one of Australia's most significant bands. Worldwide album and CD sales now top 30 million. They also set a record for having Top 10 hits for six consecutive years becoming the first band to achieve that mark. LRB was inducted into the Australian Recording Industry Association (ARIA) Hall of Fame in 2004.The current lineup brings new energy and arrangements to the classic hits. Tickets are $20 and $25.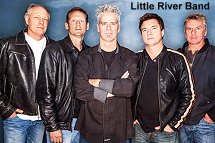 CHRIS JOHNSON & THE HOLLYWOOD HILLBILLIES PERFORM AT AQUARIUS
Chris Johnson & The Hollywood Hillbillies are performing Friday through Sunday in January finishing up on Jan. 30-31 at Splash inside the Aquarius, which is the perfect venue for live music with plenty of room to dance. The shows are from 7 p.m. to midnight and admission is free with no drink minimum.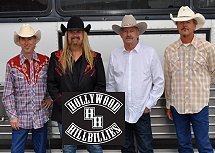 Performing more than a hundred dates a year since 2005, Chris Johnson & The Hollywood Hillbillies have an impressive set list that includes classic country favorites up to current country hits, as well as southern rock and blues tunes that will get the crowd up and dancing, including the Two-Step, Cha-Cha, Cowboy Hustle, and many more.
The band, who hails from North Hollywood, Calif., includes: Chris Johnson - lead vocals and guitar player; Dusty Walseth - lead guitar and vocals; Mike Baker - bass guitar and vocals; and Ben Rushing - drums and vocals.
RIVERSIDE FEATURES JOHN MICHAEL MONTGOMERY
John Michael Montgomery will appear at the Riverside in Don's Celebrity Theater Jan. 29-31 at 7 p.m. Tickets are $30.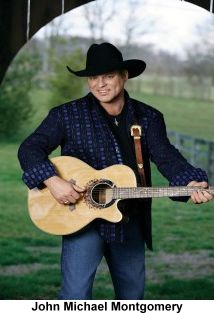 Kentucky-born Montgomery with his rich baritone voice became a national star with his hit "Life's A Dance." He received the CMA Horizon award and was named the ACM's Top New Vocalist, which set off a long series of awards that included the CMA's Single and Song of the Year, Billboard's Top Country Artist, and a Grammy nomination. Behind the string of hit records, the roomful of awards and the critical and fan accolades lies a connection Montgomery has that goes beyond his undeniable talent and proven knack for picking hits.
TOP OF NEXT COLUMN
EDGEWATER LINES UP DIFFERENT COMEDIANS WEEKLY
The Edgewater features comedians every Friday-Sunday at the Edgewater in the showroom at 7 p.m. Show tickets are $10 and every Sunday veterans get a $2 discount.
The upcoming "Comedy on the Edge" lineup includes: Jan. 30-Feb. 1-Nick Cobb and Johnny Osburn; Feb. 6-8; Feb. 13-15-Travis Howze and Corey Sweeny; Feb. 20-22-Ed Hill and Bobby Wayne Stauts; Feb. 27-March 1-Bob Meddles and Cliff Yates; March 6-8-Frank Gutierrez and Jay Mandyam; March 13-15 -Kirk McHenry and G king; March 20-22 -Cal Verduchi and Allegra Barnett; and March 27-29- Scott Long and Todd Link.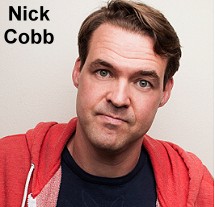 Nick Cobb shares the spotlight with Johnny Osburn Jan. 30-Feb. 1. Cobb majored in psychology at Indiana University and learned to obsess over tiny unimportant things, which led him to work at The Looney Bin comedy club. Cobb appeared on NBC's "Last Comic Standing" where he earned a spot in the semi-finals and was featured in a montage of comics recognized for having highly original material. Cobb recently co-starred in an episode of "Inside Amy Schumer," starred in Funny or Die's three-part series "Disney Couple's Therapy," won the March Madness Competition at the Hollywood Improv, and played the lead in a comedic web series for ESPN.com called "Team Players." Cobb has appeared in many commercials including Joe's Crab Shack, CarMax, and Asthma.com, and he starred in an E*Trade spot during the Super Bowl halftime.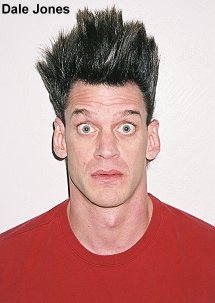 Dale Jones will be featured with Jerry Costello Feb. 6-8. Jones is a 21-year comedy circuit veteran. He is known for his machine gun style delivery, animated faces and combination of quick improvisations and well placed physical comedy. He has been on the nationally syndicated radio show "The Bob and Tom Show" and was invited to perform at the The Just for Laughs Festival in Chicago. Jones' television appearances include TBS - "The Very Funny Show," NBC - "Last Comic Standing" Season Six as a semi-finalist, Fox - "30 Seconds to Fame," and The Comedy Network in Canada.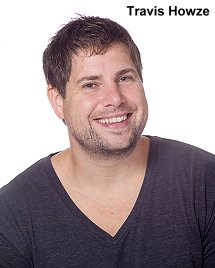 The headlining comedians Feb. 13-15 will be Travis Howze and Corey Sweeny. Howze was voted The Funniest Person in Charleston, S.C., and Stand Up Comedy's Mouth of The South 2009. Howze's style employs impeccable comedic timing and a wit that has earned him the monikers Verbal Assassin and Comedy Hit Man. He pulls from his life experiences creating an electric mix of material covering popular topics...family, fashion, sex and race. Howze is a former firefighter, police officer and U.S. Marine serving in an Infantry Combat Battalion. In June of 2007 while working a furniture warehouse fire in Charleston, nine of his brother firefighters perished in the line of duty while rescuing a trapped civilian. Due to injuries that he sustained in that same fire, Howze was forced to leave the job. Now he performs for the Troops, Wounded Warriors/Combat Veterans Foundation and fundraisers for our Public Service Heroes.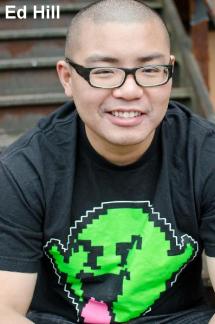 Comedians Ed Hill and Amy Snowden are booked Feb. 20-22. Originally from Taiwan, Hill is an emerging young comic who moved to Vancouver, BC, Canada, 18 years ago. Since then, he has performed all over the world. Hill's television and radio appearances include Bite TV's "Stand Up & Bite Me," XM Radio's "Laugh Attack," and Comedy Time TV. He was also invited to perform at Comedy Masala in Singapore, Live Comedy Club in Taiwan, and many festivals including the Hong Kong Comedy Festival, San Francisco Comedy Festival, North Carolina Arts Comedy Festival, Boston Comedy Festival, Vancouver Comedy Festival and more. He has performed with Gabriel Iglesias and Dave Atell.
BUMBLEBERRY FLATS AT PIONEER CELEBRATES FIRST BIRTHDAY
A year ago, Bumbleberry Flats opened in the spot where the old Boarding House Restaurant stood at the Pioneer and went in a different direction for restaurant options. Chris Lowden, director of design and development of the Pioneer, and Chef Craig Pinkard put together a menu presenting familiar food with new twists. An example is "Southern Style Sushi" made with Andouille sausage, pepper jack cheese stuffed jalapenos wrapped in smoked brisket and Cajun rice.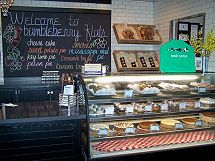 Are you curious what was the biggest seller item was for the first year? Lowden and Pinkard say the Prime Wa Cheezie with the mashed potato burger right up there. Another favorite has been the Build-Your-Own-Burger.

Bumbleberry Flats now open 24 hours as of a month ago created a special menu available from 6 a.m. to midnight. The pricing on the items in the restaurant are reasonable with meal salads and sandwiches in the $9 range and most main entrees in the $11-$15 range. The breakfast items are in the $10-$12 range. U.S. veterans get 50 percent discount, Monday-Friday from 6 a.m.-10 a.m. daily. Also, Bumbleberry Flats is home to a Sunday Brunch from 9 a.m.-2 p.m.

Lowden and Pinkard say they are going to introduce fine wines and have their staff attend educational classes. They also plan to open a New York-style deli called Carve with incredible gourmet sandwiches featuring Boar's Head meats.

In celebration of its first anniversary, Bumbleberry Flats in January is offering a couple of bonuses for Round-Up Club members: free birthday cupcake with the purchase of an entree for every guest; and 25 percent off your tab on Tuesday, Jan. 27.

AQUARIUS BRINGS BACK FREE LINE DANCING LESSONS EVERY FRIDAY

By popular demand, Aquarius is bringing back its free line dancing lessons inside Splash with a new host, new day and new time. Hosting the event will be Country KFLG (94.7 FM, 95.9 FM, and 106.7 FM) Morning Show Host Tracy Thompson and Friends, Aquarius will offer no cost line dancing lessons at Splash to guests every Friday night in February from 5 to 7 p.m.

Immediately following each line dancing lesson, the high-energy "rock 'n' tonk" band Brian Lynn Jones and the Misfit Cowboys will take the stage from 7 p.m. to midnight, playing all forms of American roots music, country, and classic rock. The group will also be playing at Splash Saturday, and Sunday night in February from 7 p.m. to midnight.

ANNUAL AVI KWA AME POW WOW RETURNS IN FEBRUARY

The 21st Annual Avi Kwa Ame Pow Wow is set for Feb. 13-15 at the Mojave Crossing Event Center in Fort Mohave, Ariz. This Native American gathering has some events open to the general public, including bird singing and dancing, grand entry, gourd dancing, drum sessions and vendors. Admission is $5 a day or $8 for a two-day pass.

QUICK ITEMS

"Bids for Kids," the 24th annual auction fundraiser benefiting the Boys & Girls Clubs of the Colorado River presented by the Valley View Medical Center will be held at the Aquarius Pavilion on Friday, Jan. 30 from 6-9 p.m. Sports memorabilia will be featured along with a wide variety of events up for bid in live and silent auction formats. Advance tickets are $25 and $30 at the door, which includes dinner; call 928-763-1411 or visit clubriver.org.

The Colorado Belle and Edgewater will be holding two events in February on the Riverwalk between the two properties and The Loading Dock Outdoor Stage. Leading the way will be the Mardi Gras Festival" Feb. 13-15 with Cajun food, and zydeco music by Mark St. Marie and also the Strip Kings. Feb. 20-22 will be "Keepin' It Country" featuring BBQ food and country music by Guitars & Cadillacs and Chris Johnson & The Hollywood Hillbillies. For both events the music is free and food and beverages are sold separately. Hours are Friday 4-10 p.m., Saturday 2-10 p.m. and Sunday noon to 7 p.m.

The next Tom & Sharon's Dance Party at the Riverside will take place on Saturdays, Feb. 7 and 21 from 1:30-4 p.m. There is an admission fee.

CONTINUE ON TO...:

THIS WEEK'S >LAS VEGAS NEWS
LAST WEEK'S >LAUGHLIN NEWS
>VEGAS VIEW FULL ARCHIVES
Return to >"Heard Around Town"
Return to >Las Vegas Leisure Guide