ROD STEWART EXTENDS RESIDENCY AT CAESARS PALACE!

This month, Rod Stewart wrapped up the fourth year of his residency at the Colosseum at Caesars Palace and announced spring concert dates for his show "Rod Stewart: The Hits." Tickets for the first nine concerts March 19, 20, 23, 25, 26, 29 and April 1, 2, 5 in 2016 are on-sale. Meanwhile, Stewart is readying the release of his 30th solo studio album, "Another Country" this fall. He has amassed sales of more than 200 million albums and singles worldwide.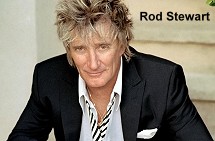 Throughout his career, Stewart garnered two inductions into the coveted Rock and Roll Hall of Fame and 18 Grammy nominations. In 2012, he became a "New York Times" bestselling author with the release of his autobiography.
IL VOLO WILL MAKE 2016 TOUR STOP IN LAS VEGAS
Italian teen pop opera stars, Il Volo, will release their fifth studio album "Grande Amore" at the end of September via Sony Music and make a 35-date tour across America next year starting Feb. 5. Las Vegas is among the stops on Friday, March 25 at the Pearl Concert Theater at the Palms. In addition, this month PBS in the United States will air their live concert "IL Volo: Live From Pompeii."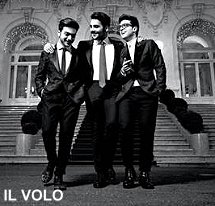 JAMIE FOXX CELEBRATES FIRST ANNIVERSARY OF SLS
Grammy award-winning artist Jamie Foxx will perform at Foxtail Pool at SLS on Saturday, Aug. 22 as the property celebrates its first anniversary with a special poolside party. Foxx will deliver a full 75-minute set complete with his classic R&B hits and tracks off his newest album. Tickets are $30. Doors open at 7 p.m.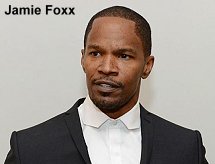 MIDTOWN MEN PERFORM AT GOLDEN NUGGET
Midtown Men will be the 33rd performing act in the Golden Nugget's 52 Fridays Concert Series on Aug. 28 at 8 p.m. in the Gordie Brown Showroom. Midtown Men now on their sixth national tour unites stars from the cast of Broadway's "Jersey Boys," making them the first vocal group formed from a high profile Broadway show. Midtown Men perform the best music hits from the 1960s.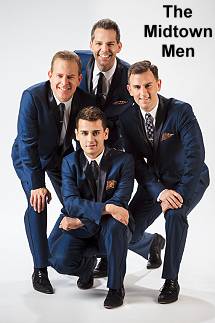 FRANK MARINO CELEBRATES 30 YEARS PERFORMING ON THE STRIP
The real "Queen of the Strip," Frank Marino who is Las Vegas' longest-running headliner, will celebrate 30 years performing on the Las Vegas Strip on Saturday, Sept. 19. Currently, Marino and his cast of talented female impersonators appear nightly at The LINQ in a showroom that has been remodeled.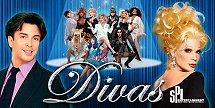 In addition, The LINQ recently welcomed a "Divas Las Vegas"-themed gaming pit, featuring six custom blackjack tables of him and the Divas cast.
HARVEST FESTIVAL® RETURNS TO CASHMAN CENTER
The annual Harvest Festival® - Original Art & Craft Show will be held at Cashman Center Sept. 11-13 starting at 10 a.m. each day. This one-stop shopping experience with more than 250 exhibitors allows attendees to view more than 24,000 perfect gift items. Every year Harvest Festival® artisans pride themselves by featuring not only their traditional items, but also new items at this first art and craft show of the season. Attendees get to meet and buy direct from America's top artisans. There will also be entertainment acts, live music, prize drawings, artist demonstrations, and different foods.
Experts in their crafts will offer traditional and contemporary merchandise for sale, including such items as woodcarvings, jewelry, ceramics and pottery, hand-painted clothing, leather wear, fiber art, hand blown glassware, wooden toys, original oil and watercolor paintings, metal stone and wood sculpture, lithographs, seasonal wreaths, hand-turned furniture and candles, and much more.
Tickets are $9 adults, $7 seniors 62+, $4 youth (13-17), free kids 12 and under. There's $2 off general or senior admission when attendees donate a can of food, or formula, or paper products for Safe Nest.
REMODELED AND IMPROVED DOWNTOWN HOSTEL NOW OPEN
Owned and operated by Downtown Project, the new and recently remodeled Las Vegas Hostel is offering global travelers affordable accommodations just steps from the vibrant Fremont East Entertainment District. The redesigned three-story property includes 38 private and shared rooms housing 154 beds. Each of the spacious rooms with the addition of new mattresses, bedding, and furnishings also comes complete with a suite bathroom for privacy.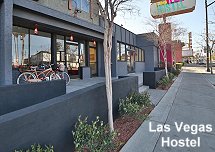 Since earlier this year, the Las Vegas Hostel has undergone upgrades to the lobby, kitchen, dining, community barbeque and pool areas. There's also a stadium-style entertainment room, improved sound system, complimentary wireless Internet, and breakfast for guests. Visitors are encouraged to embrace Downtown Project's three Cs of collisions, co-learning and connectedness by exploring the surrounding areas either by the property's new bike sharing program or through various guided tour opportunities. For reservations, visit LasVegasHostel.net or call 800-550-8958.
JEFF CIVILLICO WILL STAY AT FLAMINGO
Family comedy entertainer Jeff Civillico will continue through Labor Day Weekend performing his show at 2 and 4 p.m. in Bugsy's Cabaret at the Flamingo where he moved while the showroom at The LINQ was being remodeled. As it turns out, he's going to keep his show at the Flamingo and after a short break will return on Sept. 20 with a new time…5:30 p.m.
In addition, Civillico was named by VEGAS Inc. and Greenspun Media Group as their 2015 "Cultural Advocate / Entertainer of the Year" as part of their annual Angel Awards for his work with Win-Win Entertainment and as a Caesars Entertainment headliner. There will be an awards celebration party at House of Blues on Sept. 2.
MANDY MOORE CREATES FANTASY'S NEW OPENING NUMBER
"Fantasy" at the Luxor celebrating more than 15 successful years on the Strip will have two-time Emmy Award-nominee Mandy Moore jazzing up the show by choreographing a new opening number. Moore, best known for her and role as a guest judge on TV's "So You Think You Can Dance," is a world-class director, choreographer and dancer. Her new routine will be set to a music mash-up of Little Mix's "Salute" and Jordin Sparks' "I Am Woman."
Moore's most recent work can be seen in Target and Amazon commercials and she is currently choreographing routines for the upcoming musical comedy "La La Land," starring Emma Stone, Ryan Gosling and J.K. Simmons.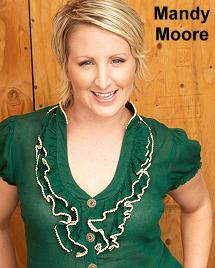 In addition, "Fantasy" will also introduce three fresh routines. Headliner Jaime Lynch will sing "Try a Little Tenderness" by Otis Redding accompanied by a graceful solo number. There will be a new country number set to Miranda Lambert's "Little Red Wagon," with vocals by Lynch. The show's director and producer, Anita Mann, will add new staging to Elvis Presley's "Viva Las Vegas" performed by the entire cast.
PAWN PLAZA ADDS INNA GADDA DI PIZZA AND PAWN DONUT & COFFEE
Pawn Plaza owner Rick Harrison has announced Inna Gadda di Pizza and Pawn Donut & Coffee will be among the businesses opening at the new shopping venture this fall. Both of the new businesses are owned and operated by 34th Floor Hospitality.
Inna Gadda di Pizza comes from the creator of The Cosmopolitan's "Secret Pizza." Designed like a New York subway, the restaurant will offer a selection of classic New York-style pizza available by the slice or whole, salads and desserts.
Pawn Donut & Coffee will feature Illy® Coffee and oversized donuts with names and flavors influenced by Las Vegas celebrities and fun narratives on the menu.
'AMERICA'S GOT TALENT' WILL HEADLINE PH SHOWROOM OCT. 22-24
The upcoming million dollar winner of the milestone Season 10 of "America's Got Talent" will headline an exclusive engagement of "America's Got Talent Live," a stage show version of the TV show in the PH Showroom at Planet Hollywood Thursday-Saturday, Oct. 22-24. The winner will be joined by a diverse group of acts who are currently competing in the hit NBC reality TV series. Tickets will go on sale after the winner is announced during AGT's season finale on Wednesday, Sept. 16.
In addition, the Las Vegas Strip is now home to "America's Got Talent" Season Nine winner, Mat Franco, who recently opened his first Las Vegas headlining residency at The LINQ.
TOP OF NEXT COLUMN
HENDERSON HOLDS HO'OLAULE'A & PACIFIC ISLANDS FESTIVAL
The Prince Jonah Kuhio Ho'olaule'a & Pacific Islands Festival will showcase the aloha spirit with traditional music, dance, food and crafts on Saturday and Sunday, Sept.12-13 at the Henderson Events Plaza starting at 10 a.m. each day. Other highlights will include a car show and an indoor career, business and health fair. Admission is complimentary.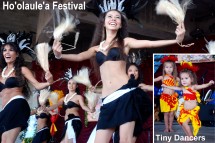 Founded and organized by the Las Vegas Hawaiian Civic Club (LVHCC), the event serves Southern Nevada's growing Pacific Islander population and honors the rich heritage and culture of the islands. Now in its 25th year, Ho'olaule'a is one of the club's largest annual fundraisers.
KRIS KRISTOFFERSON AND JOHN PRINE PAIR UP AT THE PALMS
Legendary artists Kris Kristofferson and John Prine will appear in a special co-headlining performance in the Pearl at the Palms on Oct. 30 at 8 p.m. Tickets start at $49.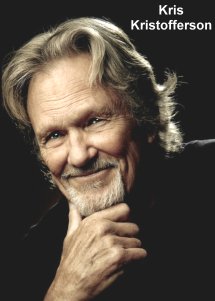 Kristofferson is a three-time Grammy winner, singer-songwriter who has recorded 27 albums, including three with pals Willie Nelson, Johnny Cash and Waylon Jennings as part of The Highwaymen.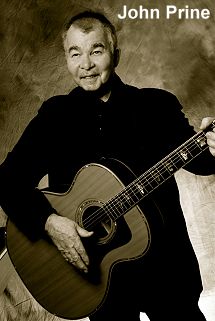 Grammy-award winning songwriter Prine has stayed at the top of his game as a performer with his trademark guitar finger-picking and songwriting voice. He has penned songs for and extensive list of music stars including Kristofferson.
DOUBLE BARREL ROADHOUSE® LAUNCHES DB LIVE!
As part of the Monte Carlo's front façade, Double Barrel® is an indoor-outdoor space overlooking the Strip. Last Saturday, Double Barrel Roadhouse® launched DB Live! with Las Vegas country rock band Crossroad South at 9 p.m. Featuring live music and a lineup of local bands every week, partygoers can dance from 9 p.m. until closing. Crossroad South will perform again on Saturday, Aug. 22 and John Reno will work on Aug. 29.
In addition, Double Barrel has teamed up with 102.7 The Coyote and KJ Vegas Babe to host Liquid Courage Karaoke every Tuesday beginning at 8 p.m. with Happier Hour prices on food and drinks.
BRAD GARRETT HOLDS CHARITY POKER TOURNAMENT AT MGM GRAND
MGM Grand will host comedian and Emmy Award-winning actor Brad Garrett's sixth annual Maximum Hope Foundation Charity Poker Tournament on Saturday, Sept. 19 at noon on the casino floor between Wolfgang Puck and the KÀ Theatre. The fundraising tournament offers participants the opportunity to play alongside Garrett, other celebrities and professional poker players. The poker tournament is a No-Limit Hold'em event with a $250 entry fee. The winner will take home a guaranteed $10,000 first-place prize.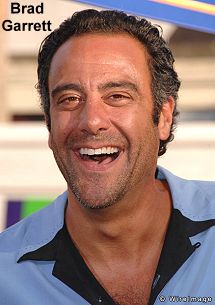 QUEENSRŸCHE AND DOKKEN BOOKED AT LAS VEGAS EVENTS CENTER
Legendary progressive heavy metal group Queensrÿche supported by classic metal band Dokken will rock the Downtown Las Vegas Events Center on Saturday, Aug. 29.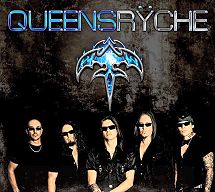 After more than 30 years, Queensrÿche has produced 14 renowned albums and sold more than 30 million of them. In 1988, the band released the monumental album "Operation: Mindcrime," which became one of the top best-selling concept albums of all time. Dokken formed in 1978 has sold 10 million records worldwide and been nominated for a Grammy Award.
BOOTLEGGER BISTRO CELEBRATES 'COPA' ROOM OPENING
The Bootlegger Bistro on the far South Strip will celebrate the grand opening and ribbon cutting on Aug. 19 for the "Copa" Room, a nightclub ambiance special event center accommodating up to 300 guests. The owner is former Lt. Governor Lorraine Hunt-Bono whose family has been in the restaurant business over the past 65 years. Her mother Maria is still active in the business as Executive Chef at age 98.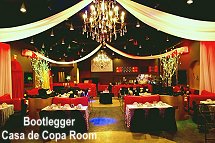 SHERRY GORDY PRESENTS WEEKLY LIVE SHOW AT FIESTA RANCHO
Sherry Gordy, daughter of the legendary music mogul Berry Gordy, celebrated the second anniversary of her hit weekly show, "Sherry Gordy Presents Take The Stage" this month. Her open-mic talent showcase takes place at Club Tequila inside Fiesta Rancho on Thursday nights. Doors open at 7 p.m. Cover is $5 at the door before 9 p.m. and $10 after.
PALAZZO SHOWS LAST SUMMER WATERFALL ATRIUM TRANSFORMATION
The final and third transformation of The Palazzo® Waterfall Atrium and Gardens summer floral installation is complete. The display, which evokes imagery of Venice's Carnivale di Venezia, is in its final "look" with the nine-feet tall Venetian topiary women modeling dresses inspired by fantasy fall fashions. By the end of the display's three-month run, more than 200,000 stems of flowers will have been integrated throughout the organic creations and floral designers and gardeners will have devoted nearly 400 total hours toward the summer transformations.
The next seasonal atrium design will begin installation Sept. 7 and be done on Sept. 11. The autumn installation will feature cattails soaring 15 feet into the air, and two large floral pumpkins made of orange carnations. They will be surrounded by fall flowers, and birch trees with giant fall leaves suspended from the ceiling.
FAST TRACKING ITEMS
This past weekend, Penn Jillette and Teller finished performing a six-week engagement at Marquis Theater in New York with "Penn & Teller on Broadway." They will return to their home base show at the Rio on Saturday, Aug. 22.
Celebrity Chef Gordon Ramsay who is the face and executive producer of "Master Chef" and "Hell's Kitchen" has signed a new two-year contract with the FOX network. The screaming will continue.
The Las Vegas Golf Show featuring the largest showcase of golf equipment, apparel, accessories, golf destinations, etc. under one roof will be held at Cashman Center Sept. 5-6 opening at 10 a.m. each day. Tickets are $7 online and $10 at the door; kids are free.
Like the old days in Vegas, the El Cortez is offering a $10.95 Prime Rib special 24/7 at the new Siegel's 1941restaurant where The Flame used to be.
Downtown's eatery Itsy Bitsy: Ramen and Whisky debuted a new happy hour menu and some extended late night hours. Happy hour is Monday through Friday from 3 to 6 p.m. offering $2 PBR drafts, $3 well cocktails and $8 Bowl & Beer - any ramen or rice bowl. On Fridays and Saturdays a full menu is available with DJs until 3 a.m.
Sammy's Restaurant & Bar and all Sammy's Woodfired Pizza & Grill locations will welcome Monday Night Football with drink specials and takeout packages throughout the season beginning Monday, Sept. 14.
Aliante will hold weekly parties and gaming contests throughout the NFL and NCAA football seasons from Thursday, Sept. 10 through Sunday, Feb. 7, 2016.
Aliante's award-winning "$100,000 Airin' it Out Football Contest" returns offering a 17-week game day challenge. Each entry is $25. Monday Night Football parties will be held in the Access Showroom.
Tacos & Tequila (T&T) at the Luxor will toast the unofficial end of summer with Labor Day weekend specials Friday-Monday, Sept. 4 to 7. Happy hour will also be extended through the weekend with $5 Dos Equis beers and Jose Cuervo shots, $6 frozen Cuervo margaritas and strawberry Cruzan daiquiris, and $7 chicken wings and quesadillas.
Downtown Therapy restaurant now offers a new lunch menu available from 11 a.m. to 3 p.m. daily by Executive Chef Daniel Ontiveros.
In honor of Floyd Mayweather's potential boxing finale, Chateau Nightclub & Rooftop at Paris will host two nights of musical performances by DJ Drama and hip-hop artist Wale on Saturday and Sunday, Sept.12-13.
UFC star Willie "Whoop Ass Willie" Gates will host a fight night viewing party for the UFC 191: Demetrious "Might Mouse" Johnson vs. John "The Magician" Dodson at the Crazy Horse III gentlemen's club on Saturday, Sept. 5 starting at 5 p.m.
WET'N'WILD HOLDS SENIOR AND HEROES PROMOTIONS
Wet'n'Wild's Senior Citizen Days free park entry promotion will run Aug. 21-23 for senior citizens ages 65+ with complimentary tickets at the ticket windows. On Sept.12 and 13, the Salute To Our Heroes promotion will offer free general admission with ID or badge to active members of the U.S. military, veterans and first responders, including active-duty police, sheriff, highway patrol, firefighters, EMT and paramedics. Heroes may also purchase up to six discounted admission tickets at $19.99 for family members.
CONTINUE ON TO...:
THIS WEEK'S >LAUGHLIN NEWS
LAST WEEK'S >LAS VEGAS NEWS
>VEGAS VIEW FULL NEWS ARCHIVES
Return to >"Heard Around Town"
Return to >Las Vegas Leisure Guide