SPEEDVEGAS IN THE WORKS TO OPEN JANUARY 2016!

SPEEDVEGAS will be transforming 100 acres of land on South Las Vegas Blvd. located about 10 minutes from the famous "Welcome to Las Vegas" sign into a new destination featuring an adrenaline-inducing supercar experience. SPEEDVEGAS will include a multi-level welcome center with indoor and outdoor observation decks, a café, and meeting space, an event center accommodating thousands of people and a supercar course. SPEEDVEGAS is scheduled to open in January 2016.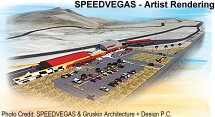 SPEEDVEGAS will offer driving or riding experiences in exotic and muscle cars including Ferrari, Lamborghini, Audi, Ford Shelby Mustang, Corvette and many more. The road course, which will be fully lit for after dark experiences and events, will be inspired by Formula One racetracks and offer rising elevation changes, sweeping turns and a straightaway that compares to the top circuits in the world.
PIZZA FORTE WILL OPEN A SECOND LOCATION AT HARD ROCK
Ferraro's Italian Restaurant & Wine Bar, which is family owned, will be opening the second Las Vegas location of their new casual food venture Pizza Forte this month at the Hard Rock Hotel. The concept debuted earlier this year at the food court at Sunset Station. Translated loosely from Italian, Pizza Forte means "powerful pizza."
This dining outlet will offer freshly made New York-style pizza and square, Roman-style pan pizza by the slice with toppings including homemade sausage and fresh vegetables, as well as gluten-free options. In addition, Pizza Forte will offer house-made meatballs, five varieties of Hofmann hot dogs and two varieties of Hofmann sausages, fountain drinks, Italian soft drinks and desserts including cannoli. Domestic and imported beer, as well as red and white wine will be available. This new location will also offer to-go items and hotel room delivery.
BALLY'S HAS TWO NEW RESTAURANTS
Bally's recently opened Buca Café Italiano, which is owned by the Planet Hollywood International. The restaurant is open for breakfast, lunch and dinner and offers a selection of traditional dishes and different buffets all day starting at 6 a.m.
Buca Café Italiano has more than 300 seats and unique settings like the Pope room where you can dine on giant half-pound meatballs.
The other new dining experience at Bally's is Tequila Taqueria and it also owned by Planet Hollywood International. The 80-seat Mexican-themed restaurant and bar is open daily from noon to 6 a.m. with a backdrop of revolución imagery, vintage tortilla presses and other interesting cultural icons. There's a selection of 37 premium tequilas and 10 ice-cold Mexican beers.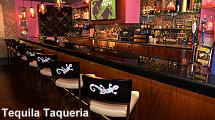 DOWNTOWN BREW FESTIVAL WILL RETURN OCT. 24
Tickets starting at $30 are on sale now for the fourth annual Downtown Brew Festival (DBF), Las Vegas' largest fall craft beer event hosted by Motley Brews. This evening event for craft beer enthusiasts with celebrity chefs and live music will be held at the Clark County Amphitheater on Saturday, Oct. 24 from 5 to 9 p.m. There will be new additions to the Restaurant Row and the opportunity to sample more than 200 local, regional, and international brews from 60-plus breweries.
Motley Brews was founded in 2010, and as an organization hosts beer-centric festivals and events. So far it has established two signature events each year, the annual Great Vegas Festival of Beer in the spring and the DBF in the fall, with a focus on enhancing the local craft brewing industry. To date, Motley Brews has raised more than $60,000 for Nevada charities.
GOLDEN NUGGET ANNOUNCES RODEO ENTERTAINMENT HEADLINERS
The Golden Nugget will once again partner with the Wrangler National Finals Rodeo and offer an entertainment lineup with country legends and superstars Dec. 3-11. The concerts will be held in The Grand Event Center following the rodeo at 10 p.m. each night. The lineup so far includes: Tanya Tucker Dec. 3; Terri Clark Dec. 6; Merle Haggard Dec. 7 and 8; LeAnn Rimes Dec. 9; and Alabama Dec. 10 and 11.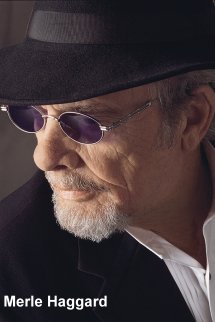 Tickets will go on sale at 10 a.m. on Friday, July 24.
BELLAGIO'S CONSERVATORY HAS UNDER THE SEA DISPLAY
The newest display at the Bellagio Conservatory & Botanical Gardens is an under-the-sea theme that runs through Sept. 12. The West Garden features a multi-tiered 26-foot-tall coral reef with cascading water walls. Nearby, a sunken fishing vessel with treasure chests overflowing with twinkling jewels is burrowed below the sand and flowers. The nearby gardens showcase a fisherman's wharf, a sand castle replica of Bellagio and a mermaid with a tail comprised of 1,500 fresh-cut flowers settled next to colorful seahorses. The display is open 24/7 and free for viewing.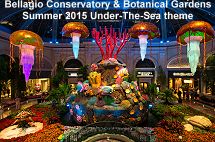 You can catch Mr. and Ms. Green Thumb daily in the Conservatory between the hours of 10:30-11:30 a.m. providing tips and answering questions about the gardens.
GREG BONHAM RETURNS TO SMITH CENTER FOR ONE NIGHT
Australian entertainer Greg Bonham will return to The Smith Center with "G'day Las Vegas" in Cabaret Jazz on Saturday, Aug. 22 at 8 p.m. Bonham's soulful voice and blazing trumpet-playing will be backed by an all-star eight-piece band. Tickets start at $40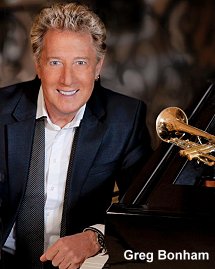 Bonham grew up on a sheep farm in the Australian outback and dreamed of becoming an entertainer. His dream became a reality when he was 16 years old and won a national TV talent competition. The successes continued starring in his own TV special in the U.K. and selling more than 14 million records in Eastern Europe.
RECKLESS IN VEGAS SET TO PERFORM AT CABARET JAZZ
On Aug. 14, Reckless In Vegas will perform its first engagement at Cabaret Jazz at The Smith Center at 8 p.m. The power trio combines the imagery, banter and classic music from the 1960s Las Vegas Rat Pack-era with a contemporary rock band aesthetic.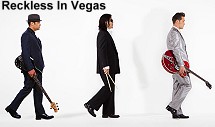 Reckless In Vegas members Michael Shapiro (band founder, lead vocals, guitar), Ryan Low, aka Dr. Fu (drums, vocals) and Chris Nichols (bass, vocals) have created a show that incorporates their live performances of modern versions of songs by artists such as Elvis, Frank Sinatra, Dean Martin, Frankie Valli, Neil Diamond, Sonny & Cher, Johnny Cash and Bobby Darrin with dynamic production-show elements including video montages, dialogue, humor, etc.
People who purchase tickets by Aug. 1 will be entered to win an Apple Watch, courtesy of the band. The winner will be announced at the end of the Cabaret Jazz performance. Tickets start at $35.
BEACH CONCERT SERIES ADDS MICHAEL FRANTI & SPEARHEAD AND O.A.R.
The Mandalay Bay Beach Concert Series has added Michael Franti & Spearhead on Saturday, Aug. 15 and O.A.R. on Saturday, Sept. 18. Both shows are at 9 p.m.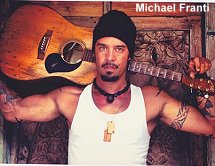 Franti is a musician, humanitarian and children's book author, who is recognized as a pioneering force by using music as a vehicle for positive change through his shows with his band Spearhead. Franti's new single "I'm Alive (Life Sounds Like)" is currently hitting the radio waves leading into his brand new album release later this summer. Tickets are $34.50.
American alternative rock group O.A.R. (Of A Revolution) will bring its "Back to Rockville" tour. "The Rockville LP," which is their eighth studio album that was released in June 2014, was recorded in Nashville, Bethesda, Md., and Brooklyn, N.Y. It is the band's most recent album and features some of O.A.R.'s most diverse, intricate songs. Tickets are $36.
TOP OF NEXT COLUMN
JEFFERSON STARSHIP WILL ROCK SILVERTON'S VEIL PAVILION
The psychedelic group Jefferson Starship will perform at the Silverton in the Veil Pavilion on Saturday, Aug. 1 at 8 p.m. This American rock band was formed in the early 1970s and has continued delivering their electric folk music. Jefferson Starship's lineup will include co-founder Paul Kantner , David Freiberg, Donny Baldwin, Cathy Richardson, Chris Smith and newest member Jude Gold. Tickets start at $29.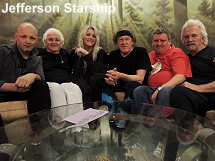 SMITH CENTER OFFERS FREE GUIDED TOURS
The Smith Center offers free, guided walking tours throughout the year, where visitors can learn about the center's art, architecture, and history.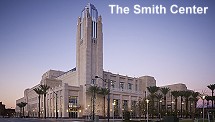 Tours are typically available Wednesday and Saturday at 10:30 a.m., limited to 20 patrons, and last approximately one hour. Participants must register online and tours are listed about 30 days prior to the tour date. The next tours are Wednesday, July 22 at 10:30 a.m. and Tuesday, July 28 at 10:30 a.m.
'THE SPIRIT OF 45' WILL HONOR THE GREATEST GENERATION
"The Spirit of 45" honors the achievements of America's Greatest Generation with a show on Sunday, Aug. 16 at the Silverton at 2:30 p.m. The entertainment lineup includes: host Bob Anderson, Chadwick Johnson, Clint Holmes, Rich Natole, Martin Mancuso, Ronnie Rose, Swing City Dolls, Craig Canter, Carmine Mandia, Genevieve Dew, Elisa Fiorillo, Willie Nelson tribute artist Roy Mammock, Rob Garrett, Mark Giovi, George DeMott, Bill Fayne, Michele Johnson, and music director Ned Mills. Donations are $19.45 each. For tickets, call Evan Davis at 702-630-6111.
FERRARO'S 'TASTE & LEARN' WILL SHOWCASE CAMPANIA WINES
Ferraro's Italian Restaurant & Wine Bar will hold its next "Taste & Learn" dinner on Saturday, July 25 and highlight four Mastroberardino wines from the Campania region paired with small bites by Executive Chef Mimmo Ferraro. This event will be from 4 to 6 p.m. and costs $50, call 702-364-5300.
THE LOUNGE AT PALMS OFFER FREE LATE NIGHT ENTERTAINMENT
The Lounge inside the Palms has free 10 p.m. shows coming up. Wicked Garden a '90s Alternative Rock & Grunge will perform on Saturday, July 18. On Saturday, July 25 it will be Vegas Rock All-Stars featuring members of L.A. Guns, Faster Pussycat & Slaughter. Brent Muscat of Faster Pussycat fame will head up this night's performance with some of rock's best performers.
On Friday, July 31, Los-Angeles-based Northern American will feature alternative music. Northern American is a fully collaborative project with all four band members contributing lyrics, melody and rhythm to the process. They recently released their debut album "Modern Phenomena."
RETAIL NEWS
Christian Louboutin, the prestigious French footwear and accessory designer, is opening a new store at The Shops at Crystals this fall. The boutique will feature men's and women's shoes, handbags, small leathers goods and more.
The Forum Shops is where luxury retailers Giorgio Armani, Ferragamo, Fendi, Gucci, Louis Vuitton and Cartier each opened their first Las Vegas store. Today, the renowned shopping center has more than 160 shops and restaurants with more than 45 of which can only be found in Las Vegas at The Forum Shops at Caesars. In the past year, The Forum Shops welcomed 17 new tenants and four more expanded or renovated. Six more will renovate or expand in the coming year including; Ted Baker London, Lucky Brand, Custo Bacelona, Stuart Weitzman and Dior Beauty. More than five new stores are expected to open in the coming year including; Sam Edelman, Kate Spade, Canali, Creed, Paul & Shark, Fossil and Vince.
TIDBITS WORTH MENTIONING
Legendary comedian and impersonator Rich Little will return to the Strip with the debut of his new autobiographical one-man show "Rich Little Live" at the Laugh Factory inside the New Tropicana. Little will premiere his show on Tuesday, July 14 at 7 p.m.
The 2015 Samsung NBA Summer League is visiting Las Vegas at the Thomas & Mack Center and the Cox Pavilion for its 11th year, July 10-20. An expected 76,575 fans will witness 24 playoff teams competing. There will be 67 games played. For tickets, call 702-739-FANS.
As a reminder, The Artisan Craft Festival of Summerlin will be held Sunday, July 19 from 10 a.m.-4 p.m. at the Suncoast. This free event will feature fine art, jewelry, crafts, with live entertainment, games, contests and gifts from sponsors.
Yet another hotel is offering new dog-friendly rooms. The New Tropicana has launched a new program and allows for two dogs with a combined weight of 50 pounds or less.
Andre's Cigar Lounge and Culinary Library and Amber Unicorn, Las Vegas' oldest used bookstore specializing in cookbooks, are teaming up for a special offer. Guests at Andre's will receive 20 percent off their next purchase at Amber Unicorn Books. Amber Unicorn customers will receive a complimentary cocktail from Andre's that will include a selection from the Specialty Cocktail Menu. The special offer will be valid until Dec. 31, 2015.
Andiron Steak & Sea that opened at Downtown Summerlin in March is offering steakhouse flair for the remainder of the summer with an exclusive dinner tasting menu through Aug. 28 for $55.
Distill in Summerlin at 10820 W. Charleston Blvd. will kick off its new Pajama Brunch on Sunday, July 26. On Sundays after that from 8 a.m.-2 p.m., guests who dress in their PJs will also receive a complementary mimosa and be entered to the weekly "Best Pajamas" drawing for prizes.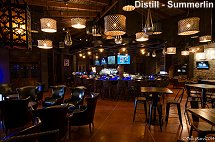 Distill - A Local Bar in Southern Highlands at 4830 W. Pyle Ave. will hold a special Hawaiian-style first anniversary party on Saturday, July 25. There is no cover for the party. Beginning at 7 p.m. there will be a luau-inspired buffet and live music by Las Vegas' Chrome. Guests can also vie for a variety of raffle prizes including show tickets, Vegas experiences and much more.
Hard Rock Cafe is serving a summer burger and beer pairing through Aug. 31. The combo is the limited-time Goose Island Tropical Bacon Burger paired with Goose Island IPA.
Life Time Athletic Green Valley at 121 Carnegie Street in partnership with Corner Bar Management - the team behind Commonwealth, Park on Fremont, BLVD. Cocktail Company, Whist Stove and Spirits and Due & Proper - have announced weekend entertainment at Life Time's new resort-style pool. Every Friday in July from 5-9 p.m. will be Cory Brown and DJ Chuck Fader every Saturday in July from 1-6 p.m. The cost is free for members and $20 for non-members.
IPW TRADE SHOW WILL RETURN TO LAS VEGAS IN 2020
IPW is the travel industry's premier international marketplace and the largest travel trade show in North America. Las Vegas will once again be the host city in 2020. Las Vegas last hosted IPW in 2013 with 6,000 delegates from the United States and 70 other countries, 1,300 exhibitor booths, 1,300 international and domestic buyers and nearly 500 media.
LOCAL HISTORIC RAILROAD TRAIL RECEIVES NATIONAL DESIGNATION
The Historic Railroad Tunnel Trail at Lake Mead National Recreation Area and the Hoover Dam has received a national recreation trail designation, which recognizes trail systems that link communities to recreational opportunities on public lands and in local parks across the nation. A total of 10 trails nationwide received the designation.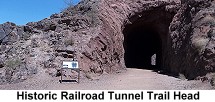 The local 3.5-mile, multi-use trail connects the National Park Service's visitor center within Lake Mead National Recreation Area with the Bureau of Reclamation's Hoover Dam. The trail is constructed on an old railroad grade that goes through five tunnels used during the building of Hoover Dam. Panels along the trail provide educational information.
SAVING MILLER HIGH LIFE BOTTLE CAPS CAN HELP LOCAL VETERANS
From now until Monday, Aug. 31, Bonanza Beverage Company on behalf of The Miller Brewing Company and O'Sheas Casino/The Linq will donate 10 cents for every $2 Miller High Life bottle cap collected and given to the Goodwill of Southern Nevada's Veteran Integration Program. To participate, legal-age consumers can bring their bottle caps to O'Sheas Casino or send them to Bonanza Beverage Company, 6333 Ensworth St., Las Vegas, NV 89119.
Goodwill's Veteran Integration Program provides no-cost job placement and training opportunities to veterans and their immediate family members. Since its inception in late 2012, Goodwill's VIP has helped more than 600 local veterans and immediate family members secure employment in Southern Nevada.
SCENIC AIRLINES PROVIDES FLIGHTS AND TOURS FOR BAR 10 RANCH
The newest adventure for Papillon Group's Grand Canyon Scenic Airlines is being the exclusive provider flying guests from Las Vegas to Bar 10 Ranch at the Grand Canyon's Northern rim. The day trip that is seven to eight hours begins at $324 and the overnight excursion $599.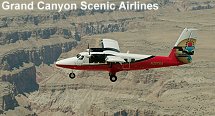 Keeping with the ambience of the ranch, accommodation options include a two-person covered wagon or a four-person bunk room. Bar 10 Ranch has been owned by the Heaton. Since then, their four sons and two daughters have been actively involved in cattle ranching and building upon and maintaining the ranch. Today, the Heaton family owns more than 10,000 acres of grazing rights on BLM and Arizona state lands.
CONTINUE ON TO...:
THIS WEEK'S >LAUGHLIN NEWS
LAST WEEK'S >LAS VEGAS NEWS
>VEGAS VIEW FULL NEWS ARCHIVES
Return to >"Heard Around Town"
Return to >Las Vegas Leisure Guide