KENNY ROGERS VISITS EDGEWATER ON HIS FINAL TOUR!

Grammy Award-winning country superstar Kenny Rogers will stop at the E Center at the Edgewater with his Gambler's Last Deal Final World Tour with special guest Linda Davis on Saturday, July 29 at 8 p.m. Tickets range from $45 to $105.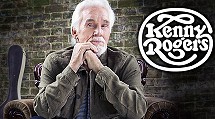 Country Music Hall of Fame member, Rogers has had a tremendous storied career over nearly six decades. Last year, he embarked on what is his final world tour with a show celebrating his musical legacy. His catalog of songs has 24 No. 1 hits including "The Gambler," "Ruby," "Lucille," "Islands in the Stream," "Ruby," "Don't Take Your Love To Town," "Lady," "She Believes In Me," "Through The Years," and many more,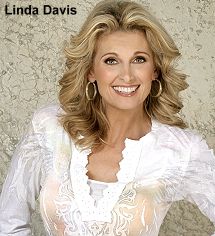 Davis, one of Nashville's favorite vocalists, has been labeled a song stylist because of her ability to interpret a song. When she landed her first record deal with CBS Epic Records, one of her fans in the music industry became superstar Reba McEntire. Their mutual respect led them into the studio together where they recorded a duet "Does He Love You," which went on to become a No. 1 hit and earned both artists several awards including a Grammy for Best Country Vocal Collaboration. Through the years, Davis has played to sold-out crowds with the likes of Garth Brooks, George Strait, McEntire and Rogers to name a few.
AQUARIUS WILL HAVE A NEW OWNER
Golden Entertainment is buying American Casino Entertainment Properties, which means the Aquarius is being sold and probably by the end of the year. The company making the purchase is also going to take over the Stratosphere and two Arizona Charlie's locations in Las Vegas. The four properties will extend Golden's portfolio, which currently includes three casinos in Pahrump and 50 taverns, as well as slot routes in Nevada and Montana and a casino in Maryland.
LAUGHLIN LAUGH FEST FILLS UP AN AUGUST WEEKEND
The third annual Laughlin Laugh Fest 2017 will be happening at various sites in town Friday-Sunday, Aug. 4-6. Headlining comedians participating will include Rita Rudner, Anjelah Johnson and Jay Leno. Events taking place over the three days will include: a New Faces Show; Knights of Comedy Tournament; Wild Women of Comedy; panel Q&A; and business seminar.
ANJELAH JOHNSON - JAY LENO CENTER STAGE AT THE EDGEWATER
Ladies first, Anjelah Johnson will perform at the E Center on Friday, Aug. 4 at 8 p.m. Johnson's come a long way from her start as an Internet sensation with her viral video, "Nail Salon," which led to many stand-up, television and film opportunities. She quickly became part of the "MADtv" cast as a series regular, which led to another Internet project "Bon Qui Qui," and the original character, a disgruntled fast food employee with no filter. Johnson has guest starred on shows such as "The Shield," "Ugly Betty," "Curb Your Enthusiasm" and films like "Our Family Wedding," "Alvin And The Chipmunks: The Squeakquel," "Enough Said" and "Mom's Night Out."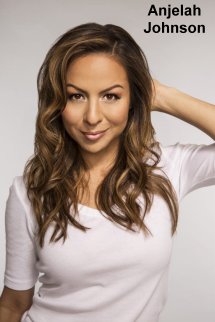 Jay Leno will headline on Saturday, Aug. 5 at 8 p.m. Leno is famous for dominating late night television for more than two decades with "The Tonight Show with Jay Leno." Proving there is life after "The Tonight Show," he is the producer and star of "Jay Leno's Garage," which has gained an international following on the Internet and an Emmy Award. Leno is the recipient of endless awards and part of an elite group of entertainment figures such as Johnny Carson and Groucho Marx, who has been invited to have his papers installed in the Library of Congress.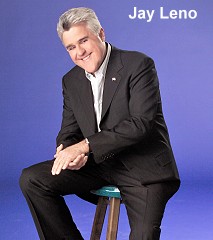 RITA RUDNER WILL BE JOVIAL AT THE AQUARIUS
The hilarious Rita Rudner will perform in The Pavilion at the Aquarius on Sunday, Aug. 6. The comedian, writer and actress began her career as a Broadway dancer. When she noticed the lack of female comedians in New York City, she turned to stand-up comedy where she has flourished for more than three decades. Numerous appearances on "The Tonight Show with Johnny Carson," helped establish Rudner as one of the premiere female comics to emerge from the comedy boom of the 1980s. She is terrific with the one-liner zingers.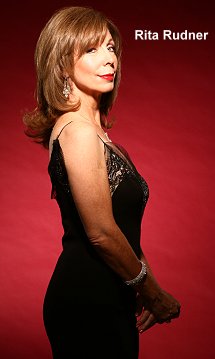 ALEX RAMON WILL BRING MAGIC TO HARRAH'S
The "Alex Ramon Impossible" show is heading to Harrah's Aug. 1-10. The youthful master magician has mesmerized millions around the world with his innovative magic.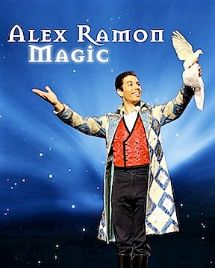 At 13 years old, Ramon's fascination with magic started after seeing his first card trick. He perfected his chosen craft and has earned many top awards and honors for his phenomenal magic, including the coveted Lance Burton Award, SAM Presidents Award, IBM Presidential Citation and was named National Champion Magician at age 18 by the World Magic Seminar.
Ramon traveled the globe with "Disney Live! Mickey's Magic Show" for two-and-a-half years visiting four continents, 14 countries, and performing 658 shows. He also toured with Ringling Bros. and Barnum & Bailey® as the "Magical Zingmaster" and became the first magician in history to be the star of The Greatest Show on Earth®
MARTINA MCBRIDE BRINGS COUNTRY MUSIC TO THE E CENTER
American country music singer-songwriter and record producer Martina McBride will appear in the E Center at the Edgewater on Friday, July 7 at 8 p.m. Tickets range from $45 - $105.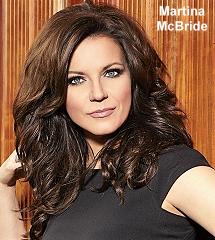 The Multiple Grammy® nominee McBride signed with RCA Records in 1991. She has sold more than 18 million albums and earned more than 15 major music awards, including four wins for Female Vocalist of the Year from the Country Music Association and three with the Academy of Country Music for Top Female Vocalist. McBride has been awarded 14 Gold Records. In February 2016 she released her first single, "Reckless," the title track from her latest album.
WAR ROCKS THE AVI
Musical crossover band War will perform in the Avi Grand Ballroom on Saturday, July 8 at 8 p.m. Tickets start at $29.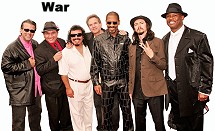 War's amazing evolution began in 1969 in Long Beach, Calif. Originally the band was called Eric Burdon and War because the rock legend and ex-lead singer of the top British band The Animals fronted the group. Their debut studio album's key track, the Latin flavored "Spill The Wine" was an immediate worldwide hit and launched the band's career, which has lasted long after Burdon left the group.
War's album "The World Is a Ghetto" was the best-selling album of 1973. The band transcended racial and cultural barriers with a multi-ethnic lineup and many lineup changes leaving founding member Leroy "Lonnie" Jordan to be the only original member in the group.
The group's global popularity is a tribute to the timelessness of its music and message.
JULY WILL FEATURE SEXY MEN AT THE TROPICANA AND HARRAH'S
Sexy men will grace the stages at The Tropicana and Harrah's over two consecutive weekends. It's a time for ladies to enjoy a night out while ogling "eye candy" in movement.
"Girls Night Out" in the Pavilion Theater at the Tropicana leads the way on Saturday, July 15 at 8 p.m. Tickets are $15.
The action will continue on Friday and Saturday, July 21-22 at Harrah's with the Chippendales Best. Night. Ever. Tour" at 7 and 10 p.m. both nights. The Chippendales touring show has been seen by two million people annually around the globe. Tickets are $29.50 and $40.50.
TOP OF NEXT COLUMN
COUNTRY MUSIC STAR TRACY LAWRENCE VISITS THE AVI
The multi-platinum CMA and ACM award winning recording Tracy Lawrence will headline at the Avi on Sunday, Aug. 6 at 8 p.m. Tickets start at $29.
For two-plus decades Lawrence has been turning out hit tunes. His studio albums have accounted for more than 40 singles on the Billboard country music charts with his first song "Sticks and Stones" in 1991 reaching No. 1. Lawrence started singing at a country music restaurant called Live At Libby's where Libby Knight the owner helped local talent get into country music. Lawrence signed with Atlantic Records in 1991. Today he has his own record label Rocky Comfort Records. Other recognizable songs include: "Paint Me a Birmingham," "Time Marches On," "Alibis" and "Find Out Who Your Friends Are." The singer has had 22 songs on the Billboard top ten charts and sold more than 13 million albums.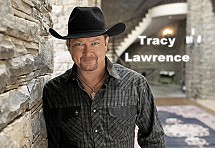 RIVERSIDE PRESENTS BEST TRIBUTE ACTS
There's a lot to be said for seeing incredible tribute acts. You're still hearing an act's fabulous hit songs and witnessing talented performers accurately emulating the actual superstars at the Riverside Resort.
"Macdougal Street West: A Peter, Paul & Mary Experience" is appearing June 29-July 2 in Don's Celebrity Theatre. The trio brings to life legendary folk singers and songwriters, Peter, Paul, & Mary and their hits such as "Puff (The Magic Dragon)," "Where Have All the Flowers Gone," "If I Had a Hammer," "Blowin' the Wind," and "Leaving on a Jet Plane." Tickets are $25 for the 8 p.m. shows.
"Lights, The Music of Journey" will be center stage July 5-9 at 8 p.m. All the Journey classics will be heard with no prerecorded backing tracks and with fine attention to detail. Lights' goal is to connect with the audience while playing Journey hits such as "Lights," "Wheel in the Sky," "Don't stop Believing," "Anyway You Want It," "Faithfully," and "Open Arms." Tickets are $30 and veterans are offered two-for-one tickets.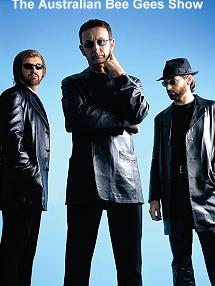 Another musical tribute will be "The Australian Bee Gees Show" July 19-23 at 8 p.m. After 20 years and thousands of performances in 40 countries, the Australian Bee Gees are currently the toast of Las Vegas with their show featuring the greatest hits from the wonderful music of the Brothers Gibb. This trio has captured the look, the sound and the personality that defines one of the most successful and adored acts in musical history. Tickets are $25.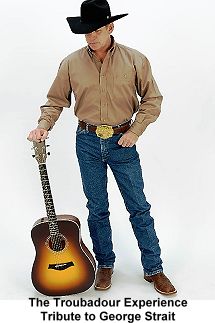 Focusing on a solo star and band, is "The Troubadour Experience, Tribute to George Strait" Aug. 2-6. This is a live, authentic tribute to country music's legendary performer George Strait, whose career spans 32 years and has charted more No. 1 hits than any other artist. The show incorporates a real concert production, with the look, sound and feel. Each member of the band was hand-chosen for their expertise and attention to detail. The members of The Troubadour Experience have opened for and or been a member of national acts such as The Gatlin Brothers, Tracy Lawrence, Pat Green, Mark Wills, Gary Allan, The Bellamy Brothers, Tracy Byrd, Chris Ledoux, Deana Carter and Blackhawk to name a few. Tickets are $25.
'BEATLES VS ELVIS' IS MUSICAL SHOOTOUT AT HARRAH'S
This concert will focus on powerful music when "Beatles Vs. Elvis - A Musical Shootout!" plays in the Fiesta Showroom at Harrah's July 6-17 with two dark nights July 11 and 12. The 8 p.m. performances will be a faceoff between Abbey Road and Scot Bruce and his band representing each super act and their hits. The bands alternate with mini power sets and ultimately come together for an encore mash up. Tickets are $29.50 and $40.50.
COMEDY PREVAILS AT THE EDGEWATER
If you're looking for laughs, comedy is front and center every Friday, Saturday and Sunday in the Edge Lounge at the Edgewater. "Comedy on the Edge" features two different stand-up comedians each week at 7 p.m. Tickets are $15 with a $2 discount on Sundays for U.S/ veterans with an ID.
The upcoming comedy lineup includes: June 30-July 2 Kirk McHenry - Nate Armbruster; July 7-9 Heath Harmison - Kyle Erby; July 14-16 Rick Pulido - Chris Pleasant; July 21-23 Toby Hixx - Jim Bruce; July 28-30 Barry Neal - Debbie Praver; Aug. 11-13 Bill Campbell - Scott Schaffer; Aug. 18-20 Mark Lawrence - Joel Bryant; and Aug. 25-27 Roy Haber - Brad Ellis.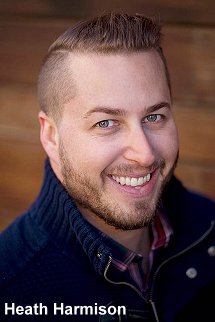 Heath Harmison is with Kyle Erby July 7-9. Harmison, a 12-year comedy veteran focuses his PG-13 humor on his kids and being married. He's had the chance to work with some of the major names in comedy, sharing the stage with Brad Garrett, Dennis Miller, Louie Anderson and Eddie Griffin, among others. His abilities range from doing celebrity impersonations, to singing, dancing, and accents. Being an Improv comedian also gives him that extra edge on the standup comedy stage. His quick wit allows him to adapt to any situation.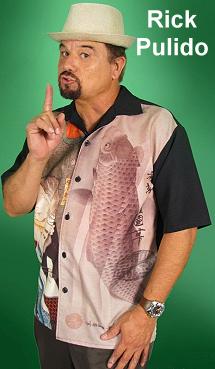 The next pairing is Rick Pulido with Chris Pleasant July 14-16. Pulido has been traveling the comedy circuit for 20 years and performed with such comedy celebs as Cheech and Chong, Gilbert Iglesias, Judy Gold, Robin Williams, Mort Saul, Jerry Seinfeld, Judy Tenuto, Brian Reagan, and more. Pulido, who looks at the world like a camera lens, upside down, talks about the differences in men and women and people all over the world. Self-taught and thinking funny, he was a contributing writer for "The Tonight Show with Jay Leno."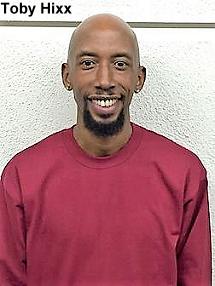 Toby Hixx with Jim Bruce will prevail July 21-23. Hixx's comedy is about things he's seen or lived through over the years. The 18-year comedy veteran has performed with many major comedians during his career including Dave Chappelle, DL Hughley, David Spade, Ron White, Kevin Hart, Felipe Esparza, Jerrod Carmichael, Adam Devine, and George Wallace among others. Hixx has also performed for U.S. troops in 15 countries including Iraq and Afghanistan.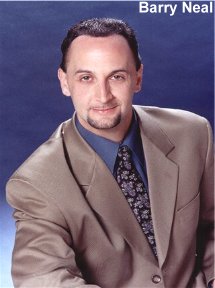 Barry Neal along with Debbie Praver will headline July 28-30. Neal aka "The Counselor of Love" covers the topics of relationships, marriage and children. For 28 years, his high energy comedy has entertained audiences at many leading comedy venues and on TV shows. He's performed with many of comedy's major comedians including Jerry Seinfeld, Dana Carvey and Ellen DeGeneres. In addition to his busy performance schedule, this former semi-pro hockey player also books comedy acts and coaches professional comedians on the numerous points mentioned in his book "How to Get Started & Manage A Stand-up Comedy Career."
QUICK BITS
The big holiday in July is America's Independence Day and the Avi will celebrate with fireworks at 8 p.m. on Tuesday, July 4. There will be vendors and beverages as folks gather along the beach to watch the show.
Dynamite acts in the fall at the Rio Vista Amphitheater will be Chicago on Friday, Sept. 22 at 9 p.m. and Gabriel Iglesias on Saturday, Oct. 14 at 8 p.m.
Fiesta is a fundraising event for the Boys & Girls Club of the Colorado River taking place on Friday, July 14 from 6-8:30 p.m. Fifteen-plus restaurants will compete for the best margarita trophy at the all-you-can-drink margaritas and fajita dinner. Tickets are $30 online.
Aquarius Team Members helped support America's military members, past and present by wearing R.E.D. (Remember Everyone Deployed) T-shirts. The mission of the non-political organization RedShirtFridays.org is to honor our nation's men and women serving our country overseas. Team Members donated $5 and received a R.E.D. T-shirt to wear at work during the "Casual for a Cause" Friday and ultimately presented a $3,081 check to the Tri-State Military Moms, Inc.
Later this year, an exciting event coming to the Laughlin Events Center will be the Colorado River Chute Out on Saturday, Sept. 9 at 8 p.m. Tickets for the Championship Bull Riding presented by the Laughlin Tourism Commission start at $25.
CONTINUE ON TO...:

THIS WEEK'S >LAS VEGAS NEWS
LAST MONTH'S >LAUGHLIN NEWS
>VEGAS VIEW FULL ARCHIVES
Return to >"Heard Around Town"
Return to >Las Vegas Leisure Guide