RIO VISTA AMPHITHEATER HIGHLIGHTS BRIAN WILSON!

Brian Wilson is celebrating the album "Pet Sounds" 50th Anniversary singing those hits and other Beach Boy songs with special guests Al Jardine and Blondie Chaplin at Harrah's in the Rio Vista Amphitheater on Saturday, May 20 at 8 p.m. Tickets range from $45.41 to $86.69.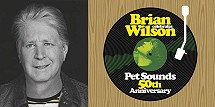 "Pet Sounds" was the Beach Boys' 11th studio album, which was released on May 16, 1966, and is one of music's most popular and critically-acclaimed albums of all time. "Pet Sounds" was ranked by Rolling Stone magazine as No. 2 in its list of "500 Greatest Albums of All Time." The iconic album celebrated its 50th anniversary last year and has memorable songs like "Wouldn't It Be Nice," "God Only Knows," "You Still Believe in Me," "Here Today" and more.
Wilson, who spent 54 years with the Beach Boys, has been touring to support the record's anniversary and will play it in its entirety, along with other hits by the surfer group and some of his favorite solo hits.
MELISSA ETHERIDGE WILL HEADLINE THE E CENTER
Grammy Award Winning singer-songwriter Melissa Etheridge will bring her talent to the Edgewater on Saturday, May 20 at 7 p.m. Tickets range from $35 to $75.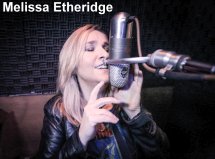 Etheridge entered the American rock scene in 1988 with the release of her critically acclaimed self-titled debut album, which led to an appearance on the 1989 Grammy Awards show. Etheridge won a Grammy® in 1992 and again in 1993. In 1995, Etheridge issued her highest charting album, "Your Little Secret," which was distinguished by the hit single, "I Want to Come Over." In 1996, she received the Songwriter of the Year honor at the ASCAP Pop Awards. Etheridge remains one of America's favorite female singer-songwriters.
COUNTRY ARTIST PHIL VASSAR WILL STAR AT RIVERSIDE
American country music artist Phil Vassar will be stopping at Don's Celebrity Theatre at the Riverside June 15 and 17 with 8 p.m. performances. Tickets are $30.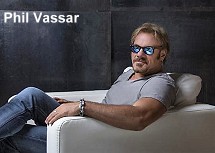 Vassar is one of a handful of musicians to have multiple hits as a songwriter and as an artist. He made his debut on the country music scene in the late 1990s co-writing singles for country artists. Some top songs for others are: Tim McGraw's "For a Little While & My Next Thirty Years;" Alan Jackson's "Right on the Money;" and Jodee Messina's "I'm All Right & Bye Bye." In 1999, he was named by American Society of Composers, Authors and Publishers as Country Songwriter of the Year.
Vassar's prolific music career has already racked up 10 No.1s, 15 Top 10s, and 26 Top 40s. His ninth album is "American Soul" and he launched "Songs from the Cellar" a wine-infused musical conversation airing across the United States and Europe.
PIONEER'S COUNTRY CONCERT SERIES FEATURES MAGGIE ROSE
The Pioneer is holding Rockin' Country Concerts in the Front Parking Lot with opening act SavageKat at 7 p.m. and headliners at 8 p.m. On Saturday, May 6, Maggie Rose will perform. She moved to Nashville at age 19 where she is now a songwriter who shares the stage with artists like Tim McGraw and Sheryl Crow. Rose was raised in Maryland and got her start as the leader of a Bruce Springsteen cover band before writing her own songs and making her own hits and winning and Emmy Award.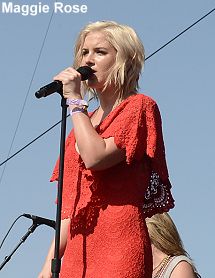 JOHN KAY & STEPPENWOLF WILL ROCK THE E CENTER
John Kay and Steppenwolf, one of rock's most enduring and respected bands for more than three decades, will headline at the Edgewater's E Center on Saturday, June 3 at 8 p.m. Ticket range is $45 to $85.

John Kay is the German-Canadian rock singer, songwriter, and guitarist known as the frontman of Steppenwolf, which he formed in 1967 in Los Angeles. Powered by his gritty vocals, the band's blues-based rock band literally burst upon the music scene in the summer of 1968, with classics such as "Magic Carpet Ride," "Born To Be Wild," "The Pusher" and "Rock Me."
In the mid-70s, the band broke up and Kay reformed it in 1980 as John Kay & Steppenwolf. They have released five albums and annually tour worldwide. Their newest album, "Feed The Fire," focuses on the resiliency of the human spirit in spite of life's many setbacks. Kay was born post WWII in East Germany and escaped to the West as a child. He grew up listening to music on Armed Forces Radio and decided to make rock and roll his life.
RAYMON AYALA RETURNS TO THE E CENTER
Grammy Award-winning Norteño music star Ramon Ayala will visit the Edgewater's E Center again on Saturday, May 27. Tickets are $45 general admission for the Ramon Ayala Y Sus Bravos Del Norte concert and an after party featuring DJ Azteca will follow.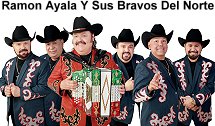 Norteño music has been defined by Ayala with signature songs and definitive instrumental stylings and made him a superstar on both sides of the El Rio Grande. The virtuoso accordionist/vocalist/songwriter has entertained audiences for more than 40 years.
As a teenager in the early 1960s, Ayala virtually invented modern conjunto music, teaming up with the late bajo sexto guitarist / vocalist Cornelio Reyna and forming Los Relampagos del Norte, which lasted for eight years. Together they revolutionized and re-invented norteño music, a genre that was then considered exclusively cantina music.
The talented duo recorded a total of 20 albums until splitting in 1971. That's when Ayala formed his legendary band.
GRAMMY WINNING MARIACHI DIVAS WILL VISIT THE AVI
The two-time Grammy Award Winning Mariachi Divas, a multi-cultural, all-female ensemble formed in 1999 in Los Angeles by founder, director and distinguished trumpet player Cindy Shea, will appear in the Avi Grand Ballroom on Sunday, May 7 at 8 p.m. The band has had nine Grammy nominations. They are in the recording studio creating their 13th CD, "Recordando Juan Gabriel," which will be released this year. Tickets start at $15.

TROPICANA CELEBRATES CINCO DE MAYO
There will be a Cinco de Mayo Car Show & Celebration at the Tropicana Friday-Sunday, May 5-7. The weekend will feature a wide variety of custom cars, Latin-inspired live music, food and dance parties. The car show will take place in the North Lot on Friday and Saturday. The cost is $25 to enter a car and free for public viewing.
There will be free entertainment on Friday and Saturday from 4:30 p.m. to 1 a.m. at the Victory Plaza Party with the Balance of Azusa band and The Chico Band, and also at Tango's Lounge Party with Rocky Padilla Band and Stone Soul.
In the Pavilion Theater the entertainment lineup has Danny Chagolla formerly of Original Thee Dupremes and A Little Bit of Soul opening at 7:45 p.m. on Friday and Saturday. On Friday at 8 p.m. Thee Midnite Cruzzers featuring Aalon will take the stage and on Saturday the legendary Howard Scott will be the main act. Tickets are $25.
COLORADO BELLE HOLDS FESTIVAL EVENTS
The 5th Annual Baja Days Riverwalk Festival takes place over the Cinco de Mayo holiday, May 5-7, featuring Mexican cuisine and live entertainment on the Loading Dock Stage with Mariachis Divinas, Jozev Costaño and the Upfront Band. Festival hours are 2-10 p.m. on Friday and Saturday, and noon-7 p.m. on Sunday.
The 9th Annual Rock 'n' Ribs, the biggest barbecue on the river, is scheduled May 26-28 with live music. There is no entry or entertainment fee to attend festivals taking place along the Riverwalk at the Colorado Belle and food and beverages are sold separately.
TOP OF NEXT COLUMN
THE LAUGHS ARE AT THE EDGEWATER
Called "Comedy on the Edge," every Friday-Sunday at 7 p.m. two stand-up comedians make The Edge Lounge at the Edgewater a place for laughter. Tickets are $15 with a $2 discount on Sundays for U.S/ veterans with an ID.
The future lineup includes: May 5-7 Mark Walter and Cory Robinson; May 12-14 Cal Verduchi and Allegra Barnett; May 19-21 Sammy Obeid and Butch Escobar; and May 26-28 Kier with Leah Wyman.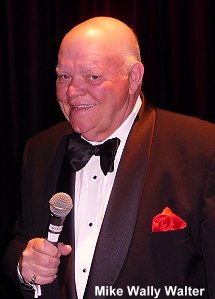 Mike Walter will share the stage with Cory Robinson. Walter is a 35-year comedy circuit veteran. His comedy career started in 1982 when he had to be funny to get a gig. Since then he's performed at FunnyBone, Comedy Underground, and Harvey's, was the comedy star in "Showgirls" at Harrah's, and has traveled to Bahrain, Kuwait and Iraq to entertain U.S. troops. Walter has appeared on Showtime, MTV and America's Funniest People. Walter's material makes audiences laugh at the absurdities of life.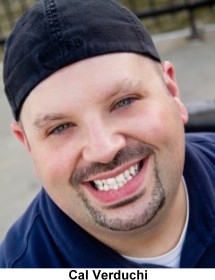 Cal Verduchi is paired with Allegra Barnett. Verduchi's act is armed with impressions, edgy high-energy antics, and some adult-oriented stand-up. He's been performing comedy for 20 years and sharing the stage with comedians including Chris Rock, Robert Klein, Bobcat Goldthwait, and Jim Breuer. He's performed at The Laugh Factory, The Comedy Store, The Improv, The Comedy Cellar, Stand Up NY, and Funny Bones and on Comedy Central and XM Sirius Satellite radio.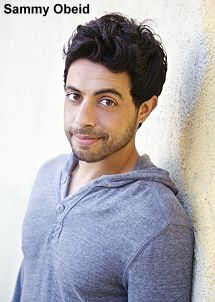 Sammy Obeid will create laughs with fellow comedian Butch Escobar. Obeid's material is observational…about his family, cultural background and his education with math and history. Born in Oakland, Calif., Obeid is Lebanese-Palestinian-Syrian-Italian-American. He is probably best known for his 1,001 day streak of consecutive comedy performances breaking the old world record on day 731. He began on Dec. 26, 2010, and concluded on Sept. 21, 2013, four days after appearing on TBS's "Conan." Obeid has also been seen on "America's Got Talent" and "Last Comic Standing" as well as in the Starz movie "The Co-Exist Comedy Tour."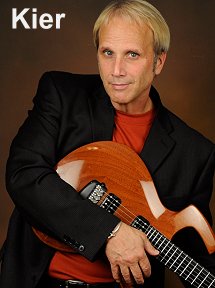 Kier is teamed with Leah Wyman. Kier is a 25-year veteran of stand-up comedy in spite of the facts his boyhood dream was to be a singer-songwriter and he went to college on a music scholarship. Now Kier's routine includes general family and life experience reflections material mixed with rock impressionists, singing and guitar playing. He's performed in major comedy clubs across the country, on cruise ships, for U.S. troops, and done hundreds of corporate events. In 2007, Kier joined fellow headliners, Ron Feingold and Michael Mack, to create a multi-bill show featuring an exclusive mix of music and comedy.
RIVERSIDE SHOWCASES TRIBUTE SHOWS
For many reasons, you may not be able to catch the original superstar acts, but established tribute acts can provide a very rewarding musical evening as they create a pretty authentic experience. In Don's Celebrity Theatre at 8 p.m. each night, upcoming acts will pay tribute to The Eagles, Beatles, Blues Brothers, and Fleetwood Mac and Stevie Nicks. Tickets are $30.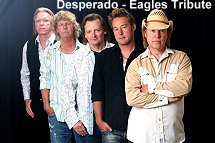 "Desperado - Tribute to The Eagles" will headline Wednesday-Sunday, May 3-7. Five extremely talented musicians and highly accomplished vocalists make up Desperado. Their amazing skills manage to duplicate the Eagles vocal blend and timbre. The band's members have taken great measure to present the authentic, original music free of backing tracks, overdubs, or any other enhancing tricks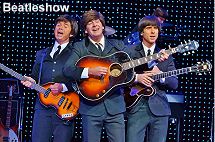 Who doesn't love the Beatles! The "Beatleshow" is schedule May 11-14. This show lets audiences rock out to iconic music that the revolutionary Beatles created in the 60s. Performing live, this group musically travels from "Beatlemania" all the way up to the "White Album." Beatleshow has been the winner of the Best Beatles Tribute Show in the World.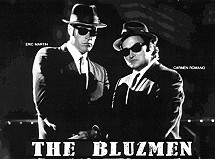 "The Bluzmen: The Ultimate Tribute to The Blues Brothers!" starring Eric Martin and Carmen Romano will have the stage May 24-28. Like the original high-energy duo, Martin and Romano explode on stage like a non-stop freight train from the opening number "I Can't Turn You Loose" to the climactic "Shout" finale. The Bluzmen have been performing together as The Blues Brothers for 10 years. They have been a staple in the award winning "Legends in Concert" show in Las Vegas and showcased their act across the United States and around the world. Along with nailing the antics, they have perfected The Blues Brothers original choreography and gone even further to create a few steps of their own.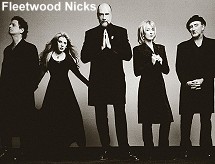 Fleetwood Nicks, formerly WildHeart, will be center stage May 31-June 4. This group is one of the nation's most authentic tribute bands performing the timeless music of Fleetwood Mac and Stevie Nicks. Fleetwood Nicks' focus is to capture the essence of Fleetwood Mac and Stevie Nicks in their prime. They stay true to the original studio recordings that made Fleetwood Mac one of the biggest bands in history performing hits from the "Rumours" album through the famous Reunion Dance Tour.
CHEFS FOOD FEST PROMOTES LAUGHLIN'S CULINARY SCENE
The 30th Annual Chefs Food Fest will be held in the Aquarius Pavilion on Thursday, June 8 at 5:30 p.m. Chefs from the food and beverage departments of the Laughlin's hotel-casinos, plus other local restaurants and food/wine distributors, show off their creativity in this friendly competition. Attendees get to sample all the food/beverages and vote. Tickets are $7, call Michelle at 702-298-2214, or visit the Laughlin Chamber of Commerce office.
FAST TRACK NEWS
For folks loving fireworks, there will be great viewing three times this year at the Avi Beach Overlook at dusk. The celebratory fireworks over the Colorado River will take place over the following holidays: Sunday, May 28 - Memorial Day weekend; Tuesday, July 4 - Independence Day; and Sunday, Sept. 3 - Labor Day weekend.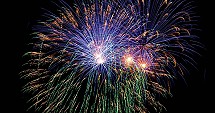 The Chavez JR/Canelo Alvarez Championship fight broadcasting from Las Vegas will be shown on closed circuit TV in the Colorado Belle's Pints Brewery & Sports Bar on Saturday, May 6 at 9 p.m. It will also be shown casino-wide and in the Inferno Showroom at the Edgewater.
A nice break when visitors have time is to stop at the Laughlin Classic Car Collection, which is open daily at the Riverside Resort. There are two showrooms, one along Casino Drive and the other in the hotel's South Tower, featuring classic and rare automobiles from resort owner Don Laughlin's private collection. There is also an antique slot machine collection. There is no charge with King of Clubs Players' card and a small fee without a card.
CONTINUE ON TO...:

THIS WEEK'S >LAS VEGAS NEWS
LAST MONTH'S >LAUGHLIN NEWS
>VEGAS VIEW FULL ARCHIVES
Return to >"Heard Around Town"
Return to >Las Vegas Leisure Guide